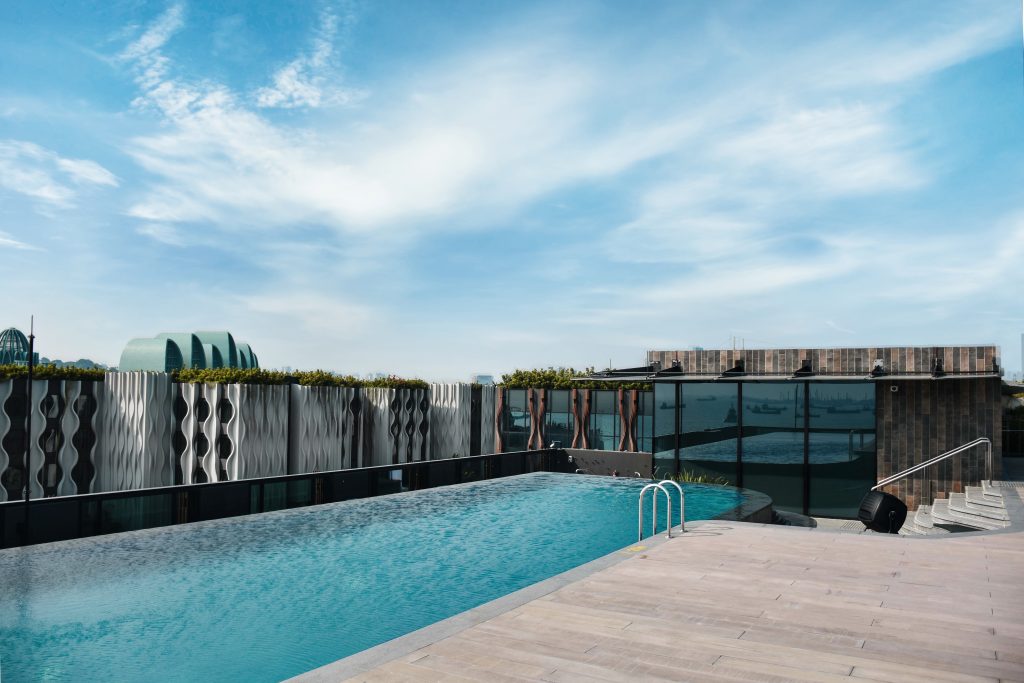 1-V:U (pronounced "one view") promises a global club experience, fun, music and gastronomy come into one at this premier beachfront playground that features a coastal-luxe Day Club and a smart-casual progressive Asian Restaurant. 1-V:U. Situated at Singapore's first adult-exclusive The Outpost Hotel, it is the country's first Day Club concept to occupy the entire rooftop of a luxury hotel property, as well as being Sentosa Island's first and only rooftop vibe dining destination.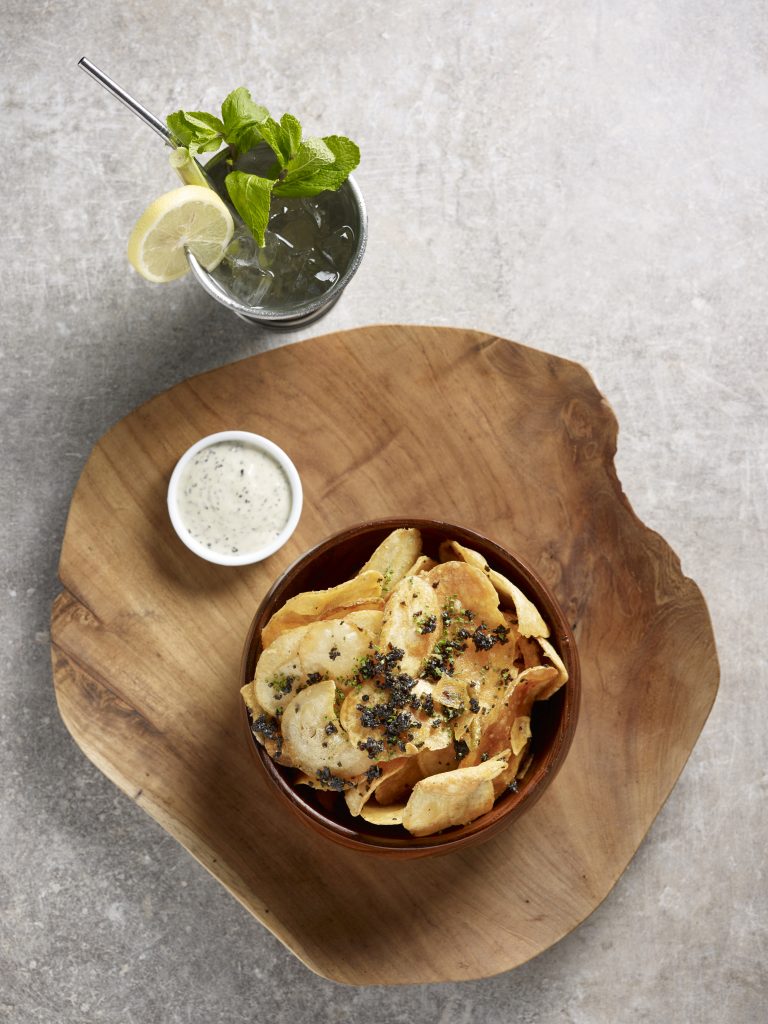 1-V:U elevates island party life from day to night with its exciting entertainment line-up of international and local DJs, creative culinary artistry and world-class bar program.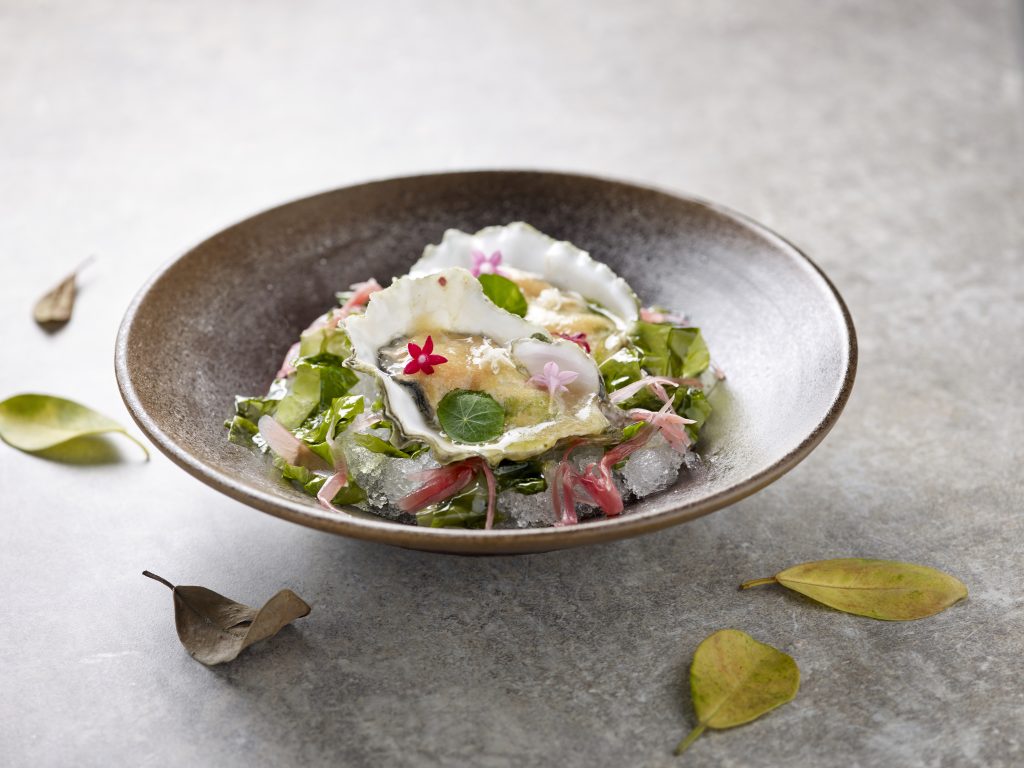 Opened officially on 12 January 2020, the concept is presented by Singapore's leading nightlife and restaurant group 1-Group, and is the sister brand of their award-winning rooftop hotspot 1-Altitude. For the first time, 1-Group brings the signature 1-Altitude experience of A-list parties, gastronomic dining experiences and nightlife entertainment from the city to the beach with 1-V:U.
THE BAR
Pulsing in the air is its sleek and cerebral brand of dance music that weaves in deep house, soul, nu-disco, vocal house and jackin house. The multi-genre music program is curated by 1-V:U's Music Director and Resident DJ Jorge Monteiro, a familiar face of international music festivals and clubs with over 26 years of experience and is known for his unique creative spin of electronic music.
The good vibes by the stellar selection of DJs are amplified to the highest level at 1-V:U, through its state-of-the-art sound system from Pequod Acoustics. The high-end Italian audio designer is a DJ-favourite and is known for their special customization to deliver a fully immersive sound experience.
THE RESTAURANT
Chef Ace's bold, progressive take on North-East Asian cuisine is showcased through the restaurant's Communal Menu.
Filled with fun and tasty originals created by Chef Ace and divided into two territories: "Terra" (Land) and "Aqua" (Sea), all dishes are designed to share.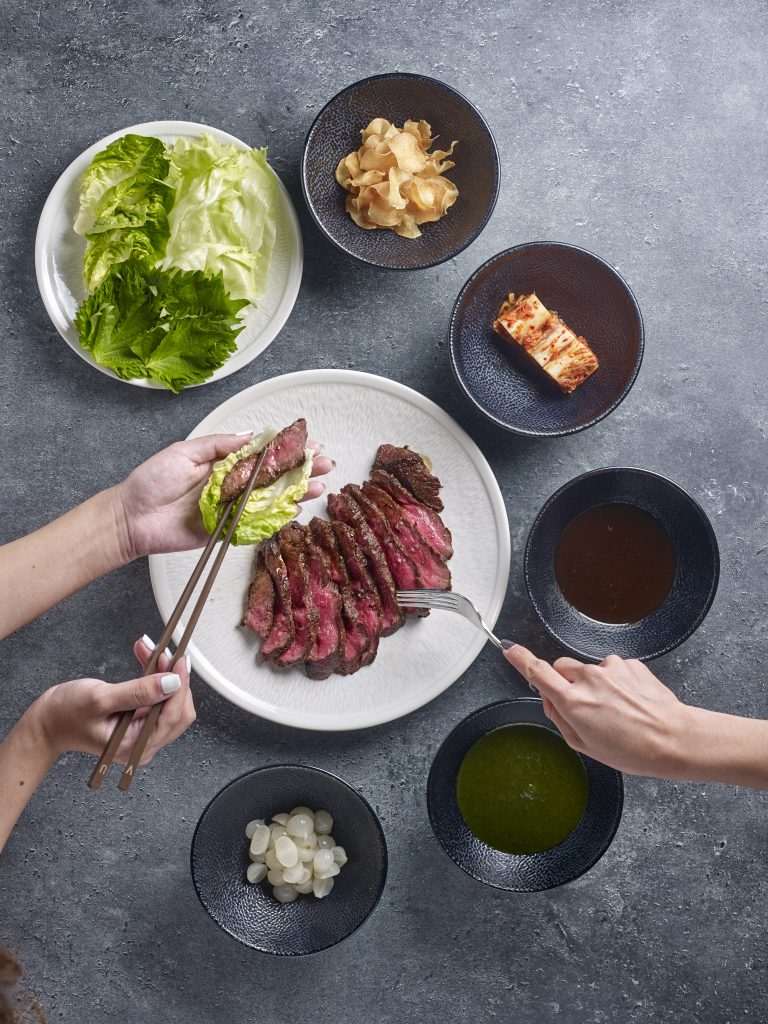 From "Terra" is a Korean-inspired Glazed Beef Oyster Blade Steak ($40 for 2-3 pax, $75 for 4-5 pax). A selection of Asian 'banchan' (side dishes) complements the flavourful grilled beef: homemade Asian pesto sauce, kimchi, oyster glaze, shiso leaves, lettuce leaves, garlic chips, yam cream, and pickled pearl onions. The Lion's Head Asian Hamburg ($20) of a pork meatball steak paired with sautéed shimeji, black garlic sauce and plum compote is a rich and flavourful ode to the classic Chinese Huaiyang dish. With the French Beans and Winged Beans Hot Salad ($12), two of the region's most well-loved legumes are flavoured with the nutty umami of Japanese natto and an Indonesian-influenced 'bumbu' sauce.
After a tasty meandering through the land, take to the seas with the "Aqua" selection. Great for sharing is the Red Snapper Fillet ($38 for 180g, $70 for 360g), lightly poached and dressed in a blanket of garlic shoot beurre blanc, homemade XO and pickled myoga, while the Jospered Octopus with Gochujang Emulsion, Baby Potatoes with Burnt Corn Salad and Garlic Shoots ($32) will hook everyone's taste buds.
1-V:U is designed by Poole Associates led by American designer Ed Poole. With a project repertoire ranging from cool resort destinations in the Maldives and Phuket to luxury properties such as W Hotel in Bali and Taj Palace in New Delhi, they have brought the best of their expertise into 1-V:U. The breezy open-plan design accentuates the all-inclusive concept of 1-V:U