This must be it…deep darkest Africa…my most recent trip to the Kibish region of the Omo Valley, Ethiopia. There is hardly any agent that wants to do this area anymore at present (because of inter-tribal violence in the area over grazing rights) and it is a real pity because the Surma tribe that lives in this area is truly the most beautiful tribe in the area. A tribe that time forgot.
Here, the people still walk about stark naked. Many have only a blanket as their only possession. The people of the Surma tribe are best known for their body and facial paintings as well as their very elaborate hair decorations made from flowers, fruits and leaves. Extreme poverty does not mean the lack of creativity.
Nowadays, travelers are not allowed to come to the Omo Valley on their own anymore, they must be part of a tour group and a special permit is required for entry into the Omo Valley. Most agents that provide trips to the area will now only visit tribes on the eastern side of the Omo river. The area west of the river where the Surma tribe resides is now avoided because of inter-tribal violence, poor road access and the absence of tourist accommodation. Traveling by road from the capital city of Addis Ababa to visit the Surma tribe requires 3 days of driving, and the lack of accommodation means camping with the Surma tribe. For this purpose, I had to hire a professional trekker with good experience in Africa, a private cook, driver as well as gunmen carrying AK-47s for protection.
The camping site was about 20 minutes walk from the nearest village and 10 minutes from a nearby river, with many trees surrounding a cleared area. The weather can be extremely hot in the mornings and cold at nights. We had separate tents for sleeping, a kitchen tent, separate toilet tents and a shower tent. Water supply was from a nearby river and electricity at certain times of the day using a small generator.
The tribe was friendly in general, and chief Aryubula welcomed us with open arms and camped together with us to make sure we were safe. Words of a photographer visiting the region quickly spread and soon, people from surrounding villages were also visiting us to request for photo opportunities. Many walked for hours just to see us. The tribe was intrigued by my pictures of the Venetian masked models. They wanted similar pictures, and they quickly learnt how to pose for photos. We created a simple make-shift studio, with 2 of the taller boys holding up a black piece of cloth to serve as a backdrop.
There are currently no travel agents in Singapore that provide tours to the Omo Valley of Ethiopia, and to see the Surma tribe, one will have to book thru' an agent in either Ethiopia or South Africa. Travel to Ethiopia for tours are generally only recommended from November to March (during the dry season) as roads frequently become inaccessible when it rains. Trips are generally expensive to organise and takes a lot of planning. A visa is required to visit Ethiopia for citizens of most countries. And a visit to a travel clinic for pre-travel advice, vaccination, and medicinal supplies is a real must.
Editorial and photographs by Dr. Robin Yong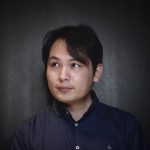 Dr Robin Yong is a doctor of the Vienna Medical Clinic
277A South Bridge Road (Level 2)
Singapore 058826‎