Dr Robin Yong tells us more about Cuba
Despite its lack of good hotels, food and shopping, Cuba is an interesting travel destination because it is one of the few Communist countries left, and one with really distinctive characters of its own. Everything seems to be stuck in the 1950s for Cuba – the roads, the buildings, the shops. For many, Cuba is perceived as a place of nostalgia in the American imagination, and to any photographer, a country like no other – everywhere I turned something caught my eye. Colonial buildings, colorful vintage cars, Santeira fortune tellers and the smiles of the people.
In my eyes, the locals are friendly, kind and fiercely proud; there is a strong sense of community and family. Most locals are willing to be photographed, and this is probably the best place in the world for street photography. Every street scene is so iconic, and with the ready smiles and laughter of the locals, it is very difficult not to get a good picture.
I have been to more than 50 countries and I haven't come across  another country where photographing people can be so much fun. The people are so natural and open.
This is truly one of my favourite destinations for photography.
Nowadays, Cuba is no longer a difficult destination. There are many flights to Cuba from Europe and the USA. The only limitation is probably the availability of good hotels – there are not enough of them to cater to an increasing number of tourists who want to visit this wonderful country.
Few travel agents in Singapore now offer tours to Cuba. As with any faraway destination, the most important advice is probably to stock up on all your travel medications and have your travel insurance ready.
Editorial and photographs by Dr. Robin Yong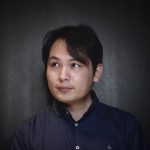 Dr Robin Yong is a doctor of the Vienna Medical Clinic
277A South Bridge Road (Level 2)
Singapore 058826‎