Strangers' Reunion known for serving all-day brunches has launched a new all-day brunch menu.
Perfect for kicking off a brunch date is the light and refreshing Snapper Ceviche ($13.90). A refreshing palate of tangy flavours, this starter is a combination of firm and juicy chunks of snapper cured in lime juice, creamy avocado, aromatic cilantro, as well as red onions and shaved fennel for sweetness and bite. The Reunion Trail Salad ($12.80) makes an excellent light lunch; this vibrant bowl is brimming with spinach and micro greens, mixed grains, grilled vegetables, cherry tomatoes, roasted red pepper coulis and a final flourish of house-made citrus miso dressing.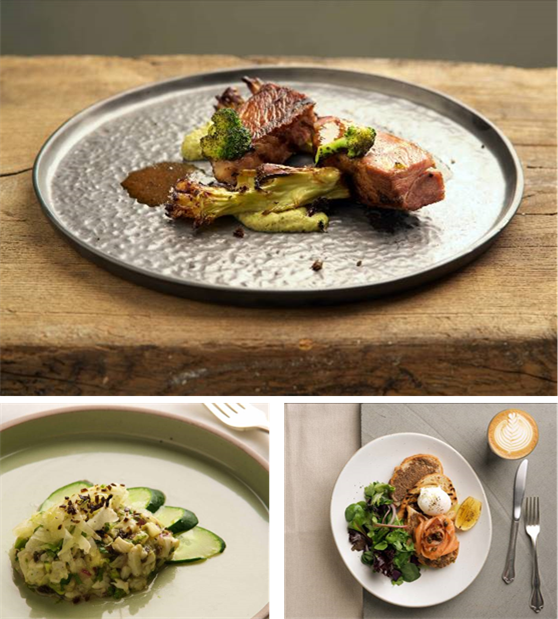 Another choice pick, the Roasted Cauliflower Salad ($14.50) presents cauliflower prepared two ways; expertly-charred to yield caramelised florets with deep hazelnut notes, and pickled in rice wine vinegar infused with black pepper and bay leaves. Both renditions are matched with a luscious and rich home-made pine nut labneh, pickled sweet and sour grapes, juicy pomegranate, toasted pine nuts, mint leaves and homemade honey mustard.
The simply-named Pan Roasted Chicken Breast ($21.90) comprises a succulent pan-roasted chicken breast cloaked in a house-made jerk sauce paired with a succotash of sweet corn, red peppers and baked sweet potatoes accentuated with fresh mint and thyme. A squeeze of zesty charred lime completes this dish.
Some of the most exciting new dishes on the café's menu are prepared with upcycled ingredients; typically offcuts such as salmon skin and broccoli stems, as well as spent coffee grounds.
Highlights include Salmon Skin Chips ($11.90) – a delightful combination of nutty, salty, sweet and sour flavours. This moreish appetiser proffers crisp deep-fried salmon skin studded with goma or sesame aioli, avocado coulis and coffee-smoked salmon purée. This dish utilises salmon offcuts; as well as trimmings from the café's homemade coffee smoked salmon.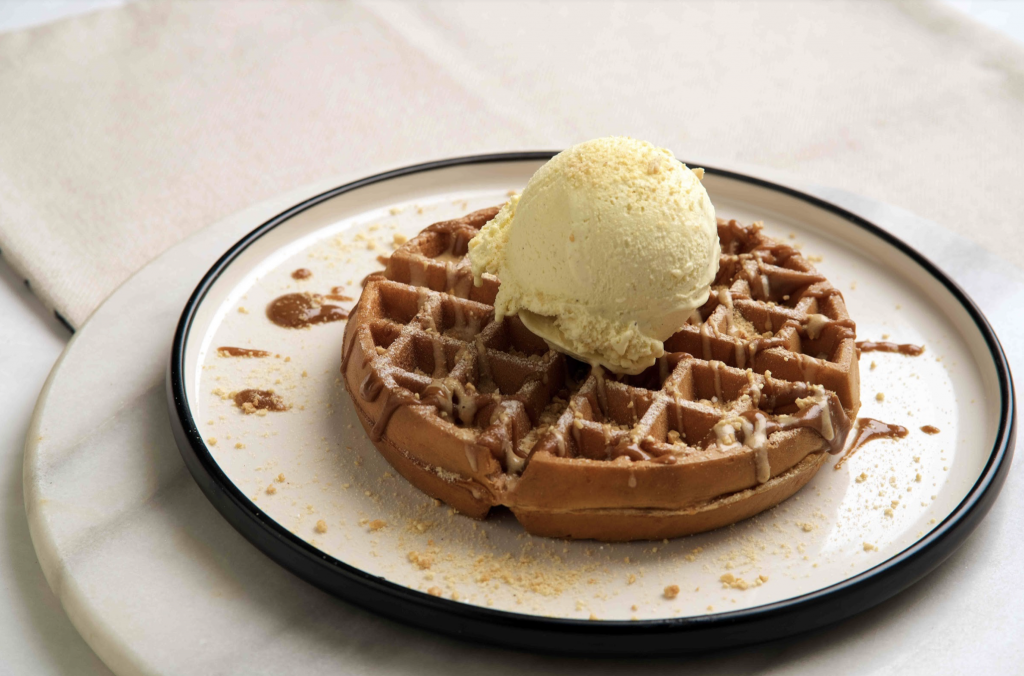 The latest addition to the café's menu of signature best-selling buttermilk waffles – think crisp and defined edges with a fluffy interior, is the sinful and irresistible Buttermilk Waffles with Hazelnut Praline & Almond Crumble ($14.50). House-made hazelnut praline is added to the signature batter, and the golden brown waffle is crowned with hazelnut sauce, vanilla ice cream and a sprinkling of almond crumble and chocolate shavings.
Stranger's Reunion
Add: 33/35 Kampong Bahru Road, Singapore 169355
Tel: 6222 4869