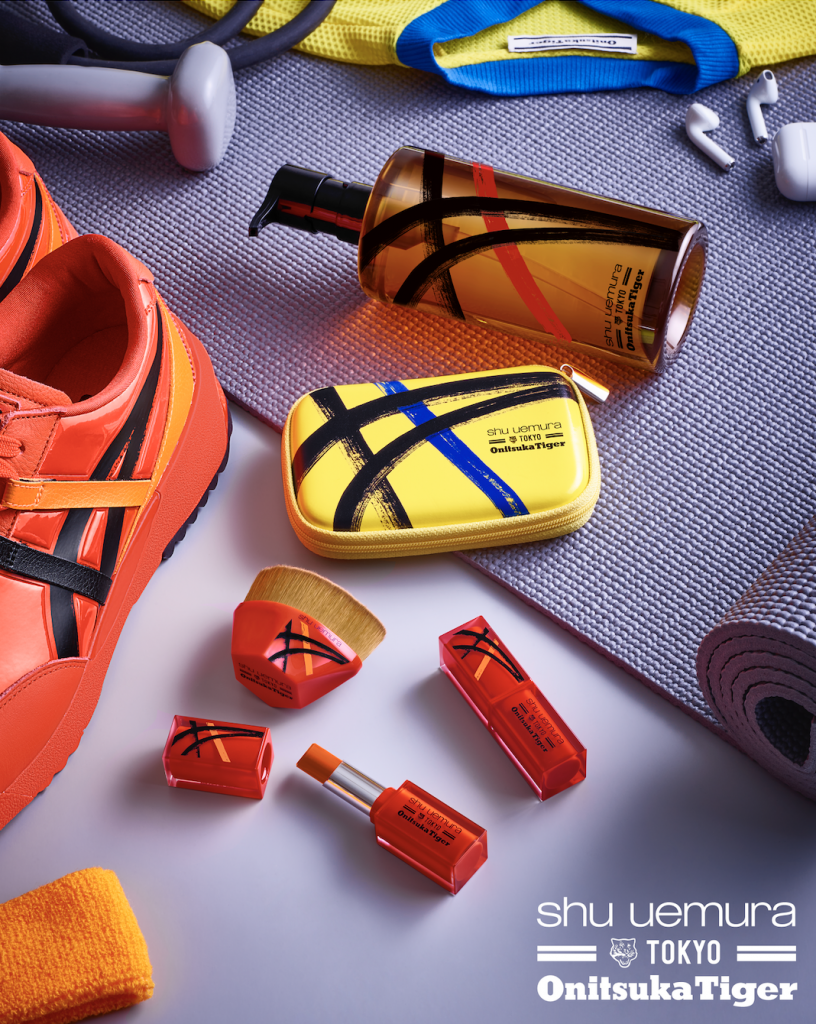 Japanese fashion brand Onitsuka Tiger announced today its intention to launch a pair of sneakers in collaboration with the Japanese professional makeup artist brand, shu uemura.
Both Onitsuka Tiger and shu uemura are well known worldwide as Japanese global brands that have continued to evolve with a pioneering spirit that has never changed since the foundation. Onitsuka Tiger continues to present a contemporary collection that combines fashion with sports, heritage with innovation, whereas shu uemura proposes "individual beauty" enabling the self-expression of any person, in particular millennials. As a collaboration between these two brands, Onitsuka Tiger and shu uemura will launch a pair of sneakers and eleven cosmetic items in five categories, respectively.
The collaboration sneaker to be launched by Onitsuka Tiger is based on our new model "DELEGATION EXTM" – inspired by the shoes worn by the Japanese team in 1964. For the material, glossy enamel, which evokes cosmetics, has been combined with contrasting smooth cow leather. For the color, the vivid Tokyo Red is employed. For the voluminous midsole, FLYTEFOAM™ Propel, a highly responsive sponge material, is used to provide a comfortable fit. At both ends of the spare shoelaces in the same color, the logo of each brand is printed to complete an active and urban sporty look.
The items in five categories (eyeshadow pallets, lipsticks, cleansing oils, foundation brush and eyelash curler) to be launched by shu uemura, feature the iconic Onitsuka Tiger Stripes, and use the vivid key colors of Tokyo Red, Energy Orange and Indigo Blue to produce a stylish, dynamic and energetic mood.
The limited-edition collaboration sneakers will be launched in Onitsuka Tiger Takashimaya S.C. on May 1, 2020, and retails at SGD 229.