At mySKINBAR, they are stripping down to basics with their Invincible Scar Eraser duo-cleansing shot, the Whole'istic Cream and Citrus Maxima. Use them individually or as a mixer by mixing a drop of each for better skin.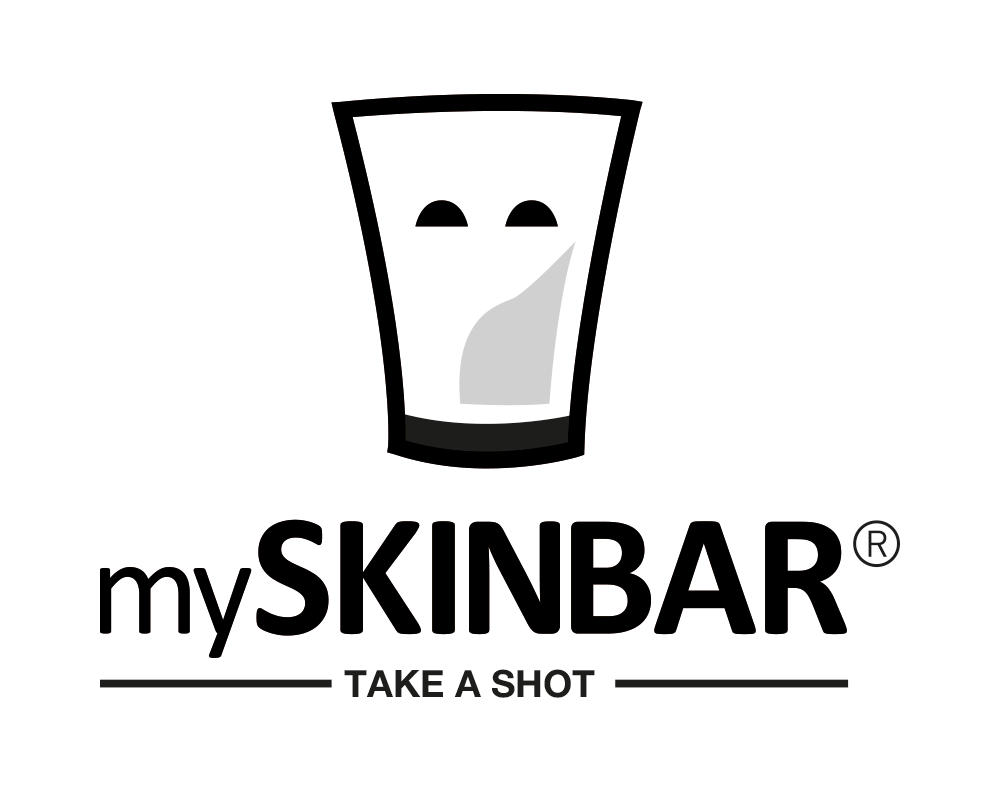 To keep environmental stressors in check, mySKINBAR's cleansers are scientifically formulated with nature-based ingredients to prime and bring the luster back to any skin type from top to toe.
Desquamation
des-kwə-ˈmā-shən
Desquamation is the dual-fold process where old skin cells begin to shed. Also known as cell turnover, the process works in perfect harmony when we are young, giving us youthful and clear skin. As we age, the desquamation process is thrown slightly off kilter, resulting in worrying traits like fine lines, pigmentation and uneven skin tone.
To make way for the regeneration of new cells, exfoliation needs to happen. We devised a gentle exfoliating cleanser to aid your skin on the regular, bidding goodbye to tiny bumps and leaving your skin smooth and flawless! Our inspiration was simple – Wash your worries away, literally!
Whole'istic Cream
mySKINBAR's Whole'istic Cream is a cream-based non-abrasive cleanser that gently removes dead skin almost miraculously without scrubs or micro-beads. The double-duty cleanser also carefully strips oxidised makeup, dead skin and scars off your skin, conditioning your skin as you clean. The Whole'istic Cream combats tell-tale signs of age by soothing wrinkles, minimising pores, lightening out pigmentation, evening up skin tone, and even lightens post-acne scarring! This creamy formulation is concocted with natural ingredients like Sunflower Oil, Rosehip Oil, Apple Extract, Lactic Acid and Vitamin E. The Sunflower Oil locks in moisture while you cleanse to prevent your skin from feeling taut or dry. Prime your skin with this creamy formula and leave it silky smooth to keep the glow going! The Whole'istic Cream is available in 100ml ($59) and 200ml ($88) exclusively on myskinbar.com.
Citrus Maxima
Like Vodka to a Bailey's Martini, the Citrus Maxima is the mixer that kicks the Invincible Scar Eraser duo-cleansing shot up a notch. Mix one pump of each of the cleansers and cleanse away all your scars, even the most stubborn ones. All it takes is 10 seconds on your skin and a splash of cold water for refreshed and hydrated skin. This cleansing gel will leave you bidding goodbye to your clogged pores and pitted scars. Formulated with naturally derived ingredients including Apple Enzyme, Milk Acid and Sweet Orange Extract, Citrus Maxima revitalises your skin and minimises your pores. The Apple Enzyme accelerates the cleansing process by sending restorative signals to your skin to activate its shedding process. Apply Citrus Maxima to a dry face with dry hands. Without massaging, simply wash off the cleanser as it works its magic on your skin! Citrus Maxima is available in 100ml ($59) and 200ml ($88) exclusively on myskinbar.com.
Ditch the intricacies and follow the fuss-free routine for that beautiful glow! Wash away the toll that time has taken with mySKINBAR's Whole'istic Cream and Citrus Maxima. Combine these gentle cleansers and say hello to age-defying supple skin! Both formulations are recommended for people of all genders and skin types age 20 and above, and safe for expecting moms too! For young adults, use them for post-acne scar removal or a weekly facial cleanse.