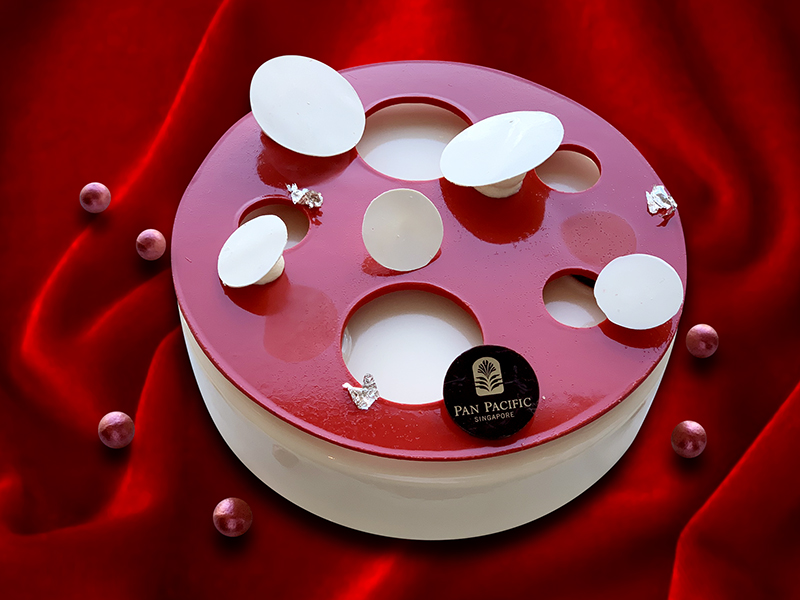 Celebrating Singapore's iconic dining culture this coming National Day, Pan Pacific Singapore's award-winning Cantonese restaurant Hai Tien Lo presents a gastronomic six-course set menu featuring interpretations of the Nation's favourite dishes. Available for self-collection or delivery from 1 to 16 August 2020, diners can also complement their hearty meal with a delicious red-white Opalys Raspberry Mousse Cake.
National Day Set Menu 国庆日套餐 at Hai Tien Lo (SGD176 for two persons)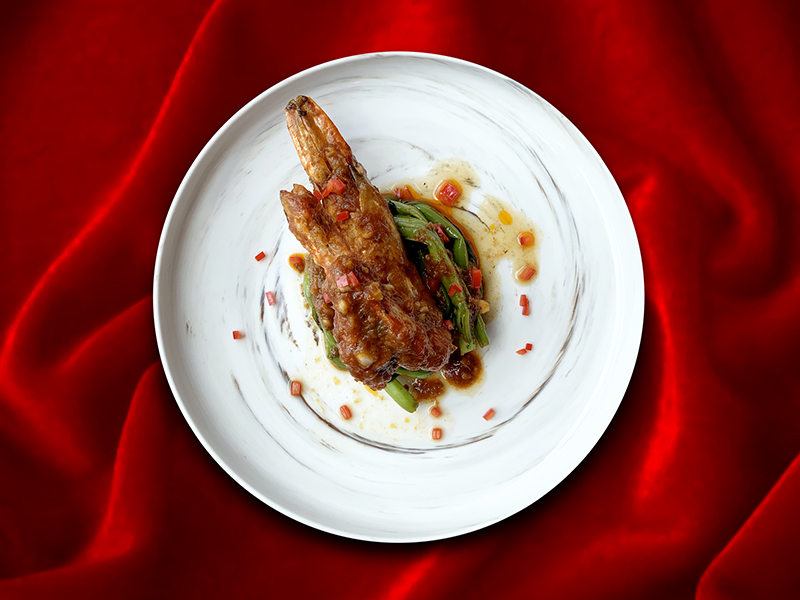 Thoughtfully crafted by Executive Chef Ben Zeng, the luxurious six-course oriental menu features traditional Cantonese favourites as well as delicacies inspired by popular Singaporean dishes. Diners can look forward to bringing the exquisite Hai Tien Lo experience into their homes with epicurean highlights such as the Wok-fried Tiger Prawn with Water Spinach in Spicy Dried Shrimp Paste (大虎虾马来风光) inspired by Zhi-char style Sambal Kangkong; and Chef Ben's Speciality Bak Kut Teh accompanied with Fragrant Crispy Fritters (特色肉骨茶伴香脆油条), offering a personal rendition of one of his favourite local dishes. The set menu also includes a traditional Deep-fried Crispy Whitebait with Fish Skin in Peppered Salt and Barbecued Honey-glazed Pork (椒盐双脆拼蜜汁叉); as well as an authentic Cantonese dessert, the Sweet Red Bean Paste with Old Tangerine Peel accompanied with Pumpkin Cake (老陈皮红豆 沙伴小南瓜饼), for a sweet yet zesty finish.
Opalys Raspberry Entremet by Pacific Marketplace (SGD60.80/ 1kg)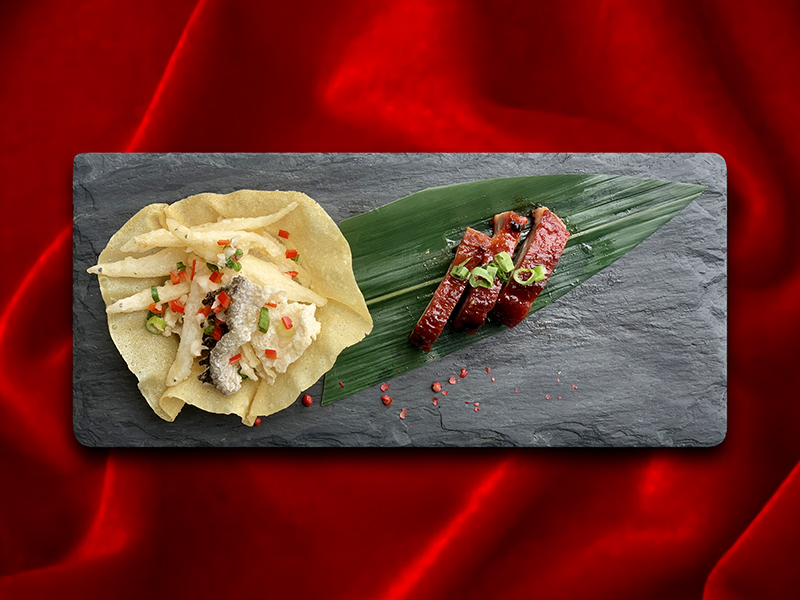 Paying homage to the colours of the Singapore flag, Executive Pastry Chef Eddy Yau presents a celebration-worthy red and white hued Opalys Raspberry Entremet. Featuring a winning flavour combination of decadent white chocolate and raspberries, this refreshing delicacy features rich White Chocolate Mousse, Raspberry Crémeux and Confit, a dense layer of Red Velvet Sponge and crisp Feuilletine Crunch for a pleasant textural surprise with each bite.
Pan Pacific Singapore's National Day offerings are available for pre-order at for delivery or self-collection via drive-through at the hotel's main entrance driveway from 1 to 16 August 2020 between 11:30am to 9:30pm.
Store: ppsinshop.com
For enquiries, please call 6826 8240 or email dining.ppsin@panpacific.com