It's what you have been waiting for: BY TERRY's iconic, loved and pioneering setting powder, HYALURONIC HYDRA-POWDER, is now available in a colourless Pressed version. Think everything you love about the original loose powder-soft, mattifying but the non-drying texture, fills fine lines and wrinkles, blurs pores and sets makeup with an invisible, flawless finish…
HYALURONIC Pressed HYDRA-POWDER is your new on-the-go best friend, perfect for touch-ups throughout the day. HYALURONIC Pressed HYDRA-POWDER is a universal on-the-go powder, enriched with hyaluronic acid, that creates a flawless skin without drying.
With no surprise, the mighty hyaluronic acid is the star ingredient — a key component of the skin, this molecule is responsible for moisture storage and can hold up to 1000 times its weight in water. It maintains vital to skin's moisture and has a plumping and firming effect.
Now, BY TERRY took the iconic loose setting powder formula and pressed it inside a handy compact packaging without losing any of the lightness and silkiness of the original. It's colourless super-soft texture mattifies, fills fine lines & wrinkles, blurs imperfections and set makeup with an invisible translucent veil that suits all skin tones and ages.
This skin-loving colourless powder makes your skin look flawless while also caring for it.
But there's more to this pioneering formula: mica Pearls and Spherical Powders provide a perfecting action and lumi-matte finish, with long-lasting benefits.
∙ Mica Pearls adhere to the skin seamlessly, setting makeup and leaving a silky finish that holds all day.
∙ Spherical Powders are responsible for the soft-focus and light-diffusing effect and help to absorb oil – they guarantee a matte and blurred veil of coverage for flawless skin.
And the texture? Just perfect: a colorless and universal super soft and fine powder that creates an invisible veil that suits all skin tone.
This compact is the kind of product you will want to show off: elegant and sleek, with a dark purple top and silver bottom and embossed with BY TERRY's GG logo.
It has a mirror inside for easy touch-ups and comes with a soft puff for application on-the-go. HYALURONIC Pressed HYDRA-POWDER launches in two sizes: full and mini (not only cute but practical for travelling and small evening bags)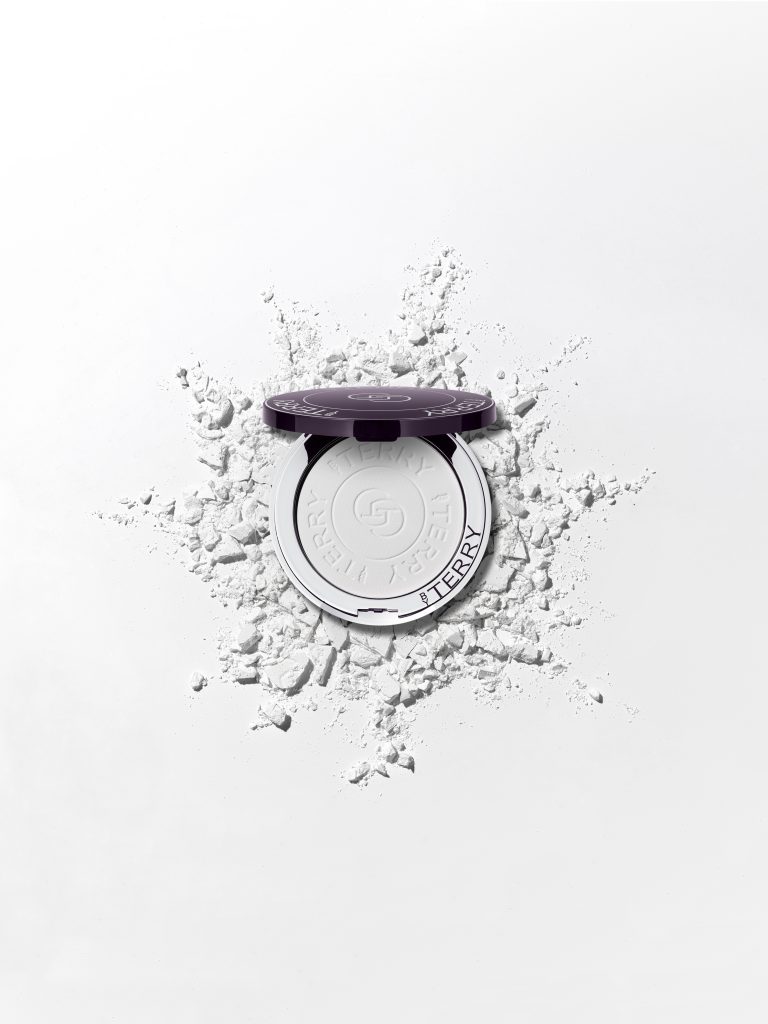 Availability
By Terry Hyaluronic Pressed Hydra Powder retails at $82 and is available now at escentials stores and escential.com and will be launching at Sephora ION & Sephora.com on 1 October 2020.