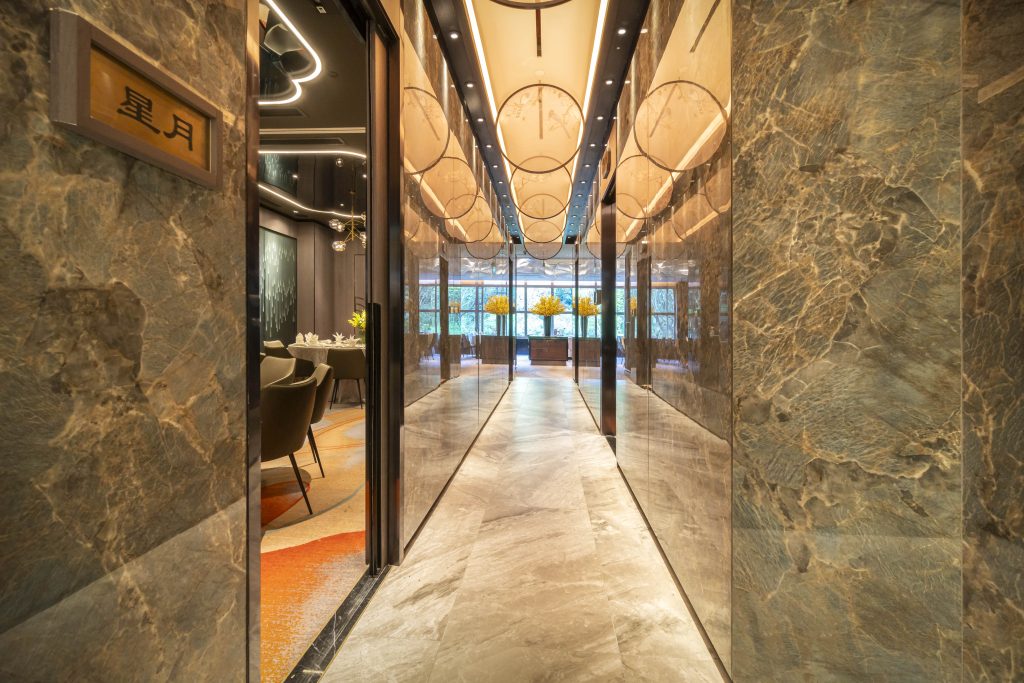 Paradise Teochew launched a brand-new outlet in Takashimaya as well as reopened the newly-renovated Scotts Square outlet. To commemorate the milestones, the restaurant will be extending the special promotion that was previously halted due to Phase 2 Heightened Alert – From 16 to 22 August: enjoy 20 dim sum offerings at S$3.80 each and 10 Teochew classics at S$20 each.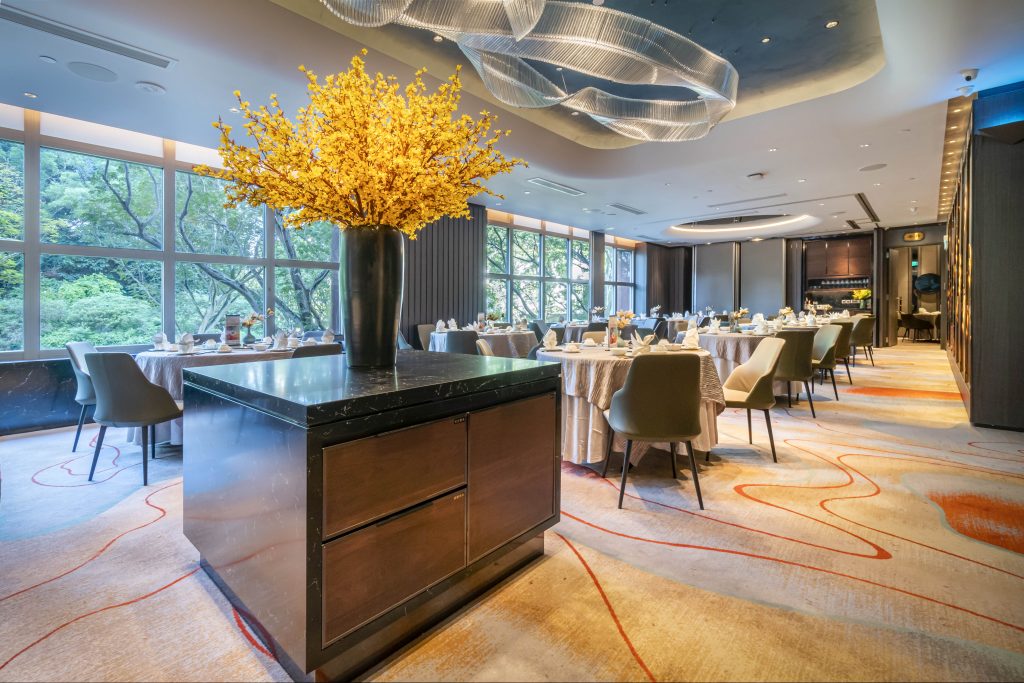 Paradise Teochew doles out Teochew classics and Hong Kong-style dim sum offerings that are specially created by Executive Chef Cheng Fa Kwan. A consummate chef with over 39 years of culinary experience, Chef Cheng continuously experiments with his treasure trove of recipes and has breathed new life into Teochew cuisine!
10 Teochew classics at S$20 each (Dinner only)
Get more bang for your buck when you order the signature dishes now. Enjoy the best of both worlds with the Teochew Style Braised Duo Combination Platter, which comes with Sliced Irish Fat Duck and Sliced Pork Belly served atop silky braised tofu. Next is the exquisite Braised Goose Web and Superior Sea Cucumber in Abalone Sauce — every inch of the soft and chewy sea cucumber and tender goose web soaks up the moreish sauce. Relish the pronounced freshness of the Teochew Style Chilled Steamed Mullet (700-800g), which is served with Teochew bean sauce. Promising a flavourful bite and slide-off-the-bone tenderness, the Teochew Style Stewed Duck with Yam in Casserole takes over three hours to prepare.
Other dishes include Handmade Combination of Prawn Ball and Traditional Pork Roll, Steamed Diced Chicken with Chestnut wrapped in Egg White Crepe, Stir-fried US Angus Beef in Satay Sauce, Wok-fried 'Hor Fun' with Kai Lan and Preserved Turnip, Teochew Style Pan-fried Seafood with Yam Pancake and Paradise Teochew Stir-fried Assorted Vegetable.
20 handmade dim sum offerings at S$3.80 each (Lunch only)
Quell all your hankerings for Hong Kong-style dim sum right at the restaurant. Begin with the Steamed Dumpling in Teochew Style, a traditional dim sum that features peanuts, mushroom and bamboo shoots encased in translucent crystal dumpling skin. Pry open the Steamed Molten Salted Egg Yolk Bun (3pc) and let the molten cream inside flow freely —  as the savory goodness envelopes the entire palate.
A dish that evokes nostalgia is the Steamed Spare Rib with Black Bean and Diced Yam. The spare ribs are fork-tender, punctuated with the umami note of black beans and a hint of sweetness from the yam. Not to be missed are the Steamed Xiao Long Bao (3pc), which are pleated by hand and come with a delicious broth and juicy pork filling. The light and airy Japanese Brown Sugar Sponge Cake delights with its fragrance and subtle hint of sweetness.
Dine-in an elegant setting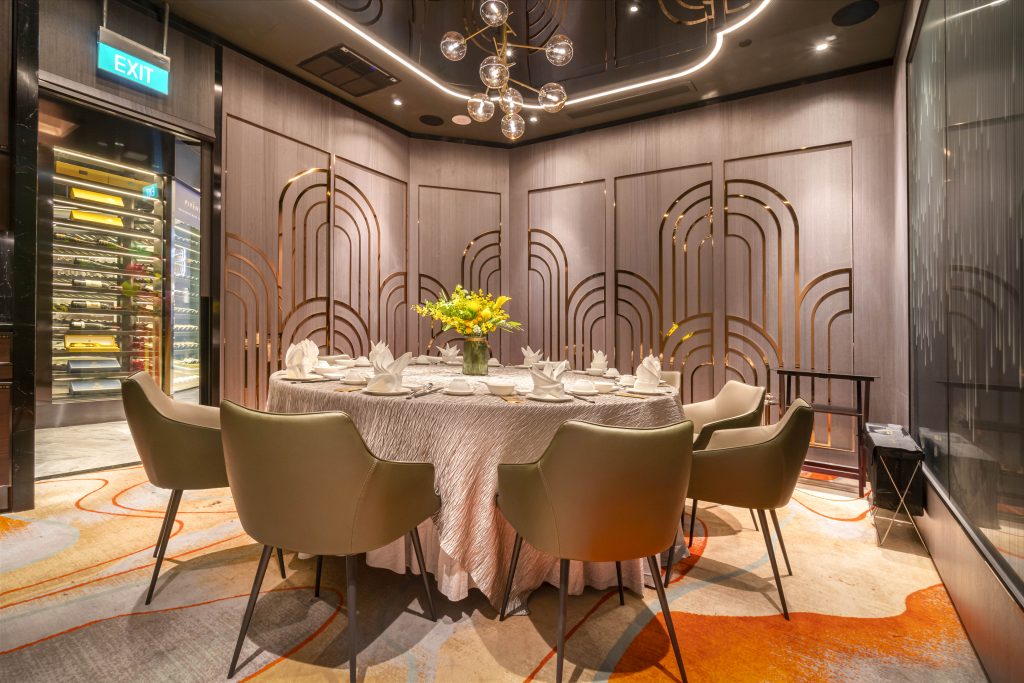 The Takashimaya outlet is a 5,300-square-foot outlet that seats up to 146 diners. The grand entrance evokes a feeling of simplicity and peacefulness. Inside, windows along the dining hall allow natural sunlight to stream in and fill the space for a lively vibe. Each of the seven VIP rooms is tastefully done up, with recurring motifs of flying swans and marble dining tables adding a touch of sophistication. Able to accommodate 123 guests, the newly renovated Scotts Square outlet boasts 4,100 square feet of space and comes with six private rooms.
Promotion Terms and Conditions
Valid daily from 16 – 22 August 2021, for dine-in by Citi, Maybank Credit or Debit Cardmembers, and PGR members. 
Discounts on Dim Sum items are only available during lunch, and discounts on Teochew Classics are only available during dinner.
Multiple redemptions are allowed.
Discounted items are not valid in conjunction with other discounts, promotions, vouchers, or membership privileges.
While stocks last.
Prices are subject to service charge and 7% GST.
Management reserves the right to amend the terms and conditions of the promotion without prior notice.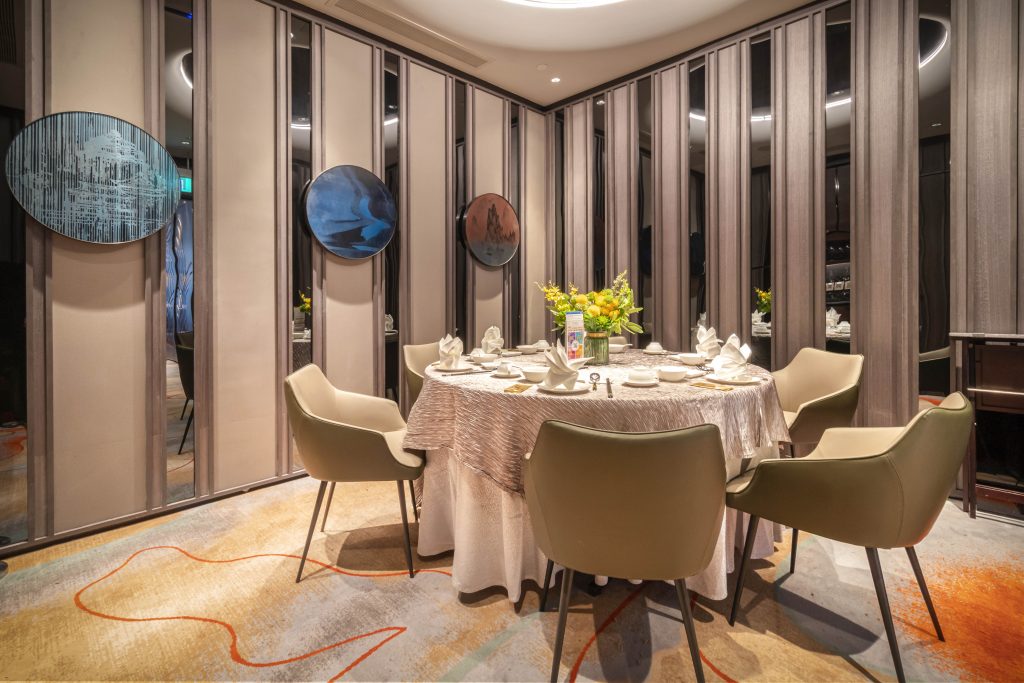 Paradise Teochew at Takashimaya 
Address: 391A Orchard Rd, Takashimaya #03-10 (below Kinokuniya), Singapore 238873
Operating hours:
Mon to Fri 11.00am – 3pm (last order at 2.30pm), 6pm – 10.30pm (last order at 10pm)
Sat, Sun & PH 10.00am – 3.30pm (last order at 3pm), 6pm – 10.30pm (last order at 10pm)
Telephone: +65 6805 8994
Paradise Teochew at Scotts Square
Address: 6 Scotts Road, Scotts Square #03-04, Singapore 228209
Operating hours:
Mon to Fri 11.30am – 3pm (last order at 2.30pm), 6pm – 10.30pm (last order at 10pm)
Sat, Sun & PH 10.30am – 3.30pm (last order at 3pm), 6pm – 10.30pm (last order at 10pm)
Telephone: +65 6538 0644