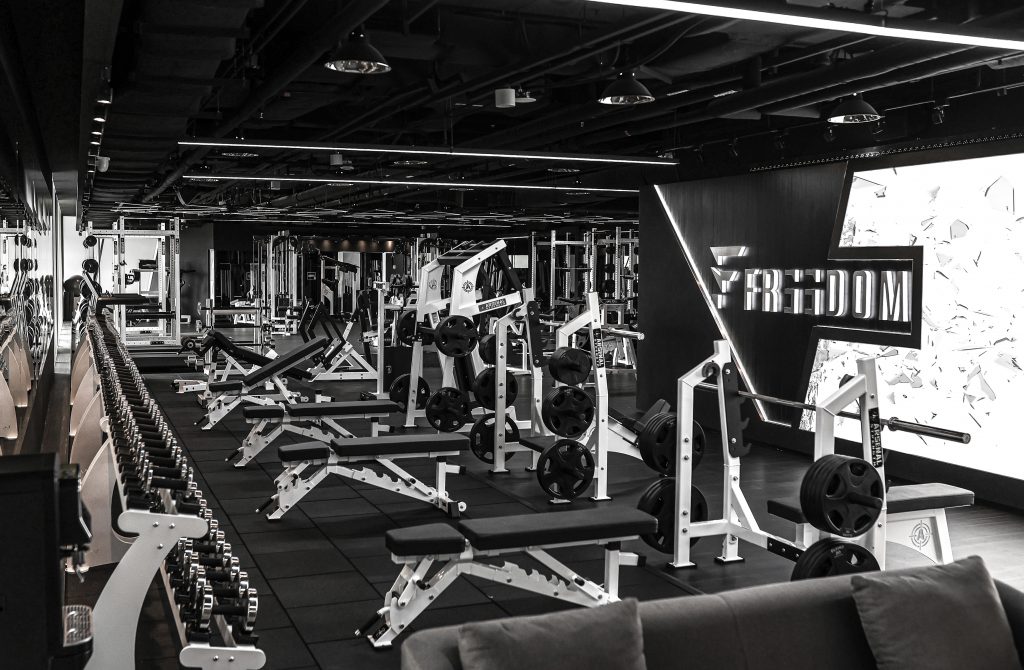 Freedom Gym is Singapore's first state-of-the-art fitnes playground that brings freedom back to who and what matters – freelance personal trainers, clients and their fitness journeys. Opening its doors on Sunday, 12 December 2021, the 6,000 sq ft space introduces a pandemic-ready model, offering a place for freelance personal trainers to call home.
Led by James Koh Jiuh Wey, serial entrepreneur and fitness enthusiast, and Alex Liu Chang, an experienced fitness trainer, Freedom aims to give trainers the perfect platform to help their clients achieve peak health by making it accessible with the introduction of subscription and membership plans made for trainers and patrons.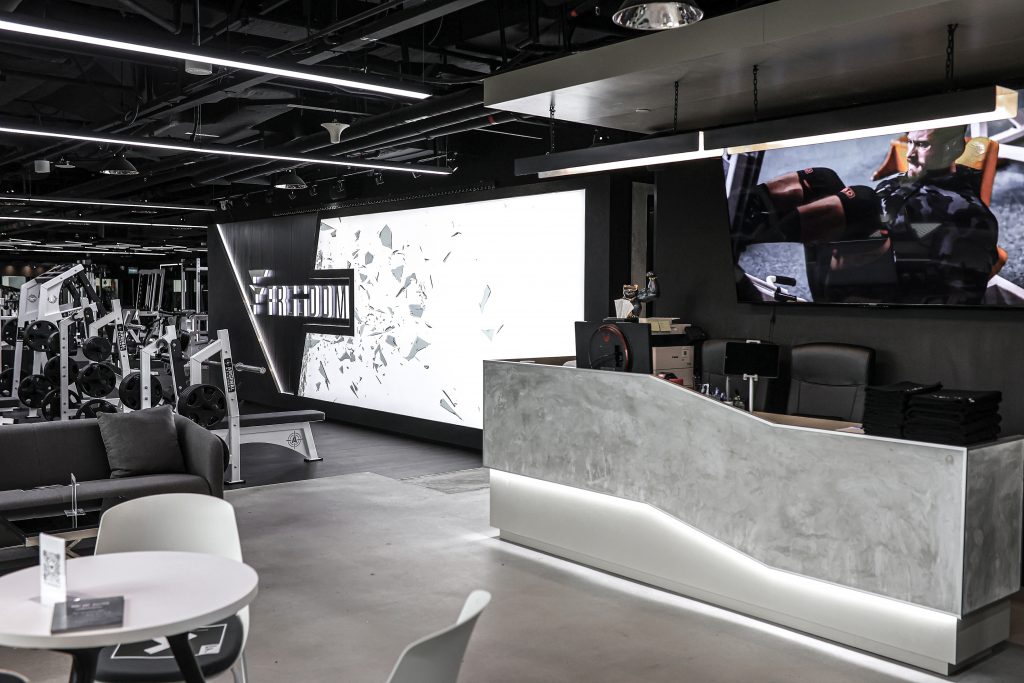 Freelance personal trainers, vetted by the Freedom team, will be listed on the website (open to the public) and the E-membership app (for members only). Presenting a model that is free and easy, trainers have the option to pay by the hour or buy a package, ranging from $20 to $30 per hour, with no additional commission to Freedom. Their clients can access the gym without a membership, paying their personal trainers directly for their services. Gym members can also tap into the range of trainers by paying them directly for their services.
"We want to give freedom back to the trainers and their clients to focus on their fitness journeys. Everyone has a right to be at their peak health, and should not be hindered in achieving their best. Alex and I envision Freedom to be a place where freelance personal trainers can present their services, and where clients can choose what's best according to their budget and goals," says James Koh, founder of Freedom Gym Singapore.
Ultimate Training Ground With Top Of The Line Equipment
Freedom also spared no expense in creating the ultimate training ground at UIC Shenton, within Singapore's Central Business District. Renovated at a cost of S$1.6 million, Freedom affords access to top of the line equipment.
Aimed at giving athletes and fitness enthusiasts the training ground to attain the next level of agility, strength and performance, the equipment selection includes Arsenal Strength Gym Equipment, a Knoxville-based strength equipment provider renowned for their equipment and gym design, as well as the premium range from Kabuki Strength, Prime Fitness USA, Watson Gym Equipment, and Eleiko.
A Nutritious Collaboration with Wafuken
With results-driven personal training programmes in mind, Freedom incorporates fitness and body metric assessments for benchmarking, plus nutritional programs in collaboration with Wafuken, a sous vide-themed restaurant in Central Singapore.
Void of unhealthy fat, excessive sugar or tenderisers, the sous vide-themed restaurant concept uses modern cooking techniques, flavoursome combinations of herbs and spices, and quality ingredients to deliver nutritious yet moreish meals.
Members will be able to submit their order via a form at the reception area at any time during their workout, and receive their order after their session.
Members can thus take control over their nutrition and track their macros (via http://www.wafuken.com/nutrition), with the freedom to select the protein, vegetables and carbohydrates, and add ons to suit their needs.
"As a personal trainer, my philosophy is centered on achieving health and happiness in a holistic manner. And as trainers, we should suit a client's needs, lifestyle, and make their fitness journey a sustainable one." Alex Liu Chang, co-founder of Freedom Gym, adds "We're not stopping here either. As we expand Freedom Gym, we will include complementary services to training and nutrition, such as physiotherapy, making Freedom an ideal training ground for all, even for people recovering from an injury or those who want body transformations."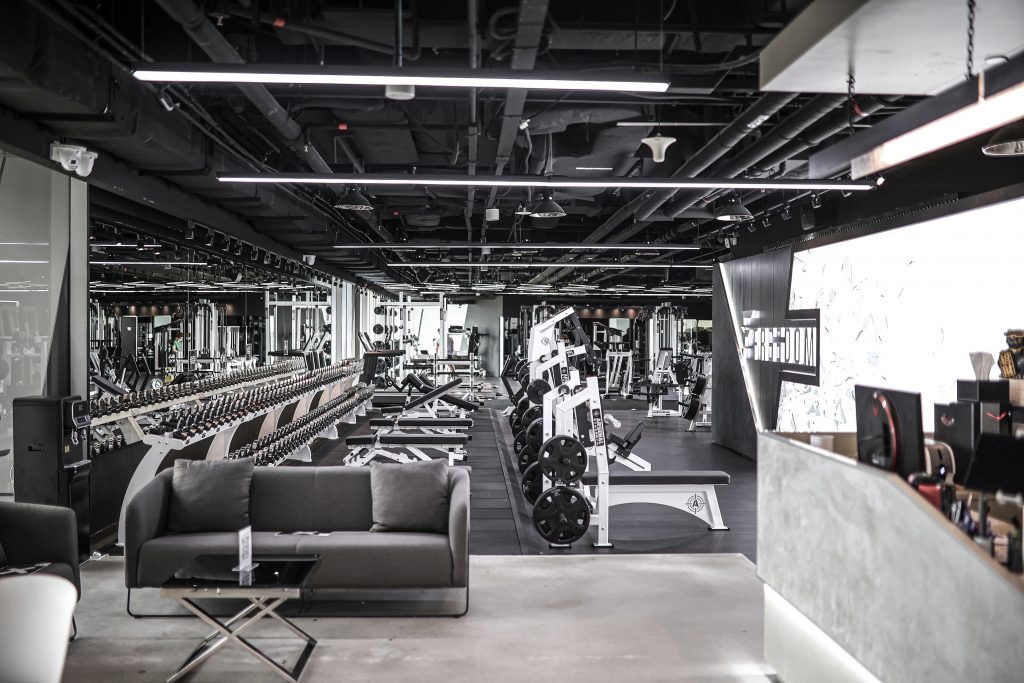 A Fuss-Free App and E-Membership Program
The E Membership program and member-dedicated app is designed for a fuss-free gym experience, focused on getting trainers and clients straight to their workouts. Via the app,members will be able to choose trainers that suit their needs, book a session or slot at the gym with ease. To make the most of any workout, the app also integrates science-based strength-training workouts, nutrition coaching, and remote support.
Prime Location For All Walks of Life
Conveniently located along Shenton Way, in the heart of Central Business District and the Marina Bay Financial District, it is a 5 to 6 minutes walk from the Tanjong Pagar MRT or Downtown MRT station. 2022 will also see the opening of Shenton MRT Station, giving members access via a short escalator ride.