The Empress Place Precinct bursts forth an artistic extravaganza with River Nights 2015. Presenting a creative playground filled with spectacular performances, magical art installations, and light shows, it celebrates Empress Place and Boat Quay as the nexus where cultures meet. Organised by the Asian Civilisations Museum (ACM) in collaboration with the National Arts Council, National Parks Board, Singapore RiverOne, and Hermès, River Nights has rallied local and international artists for a stellar showcase set to the theme of "Colours of Life".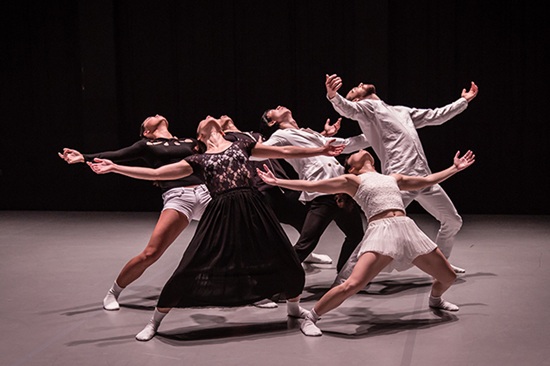 The regal façade of ACM serves as a canvas for French artist Yves Moreaux's Delight – an imaginative and colourful lightshow specially created for River Nights 2015. Inspired by motifs from ACM's collection and accompanied by a dramatic original musical score that pay homage to Singapore's multicultural heritage and our Jubilee Celebration.
Chinese artist Li Hongbo's Ocean of Flowers presents a sprawling landscape made of thousands of brightly coloured paper flowers. Made of paper – one of the key inventions of Chinese civilisation – these sculptures breathe fresh air into traditional Chinese arts and craft. They also hold a hidden surprise. When flattened, the sculptures are revealed as weapons such as bullets, handguns, and AK47's. The work speaks of power, peace, destruction, and beauty.
The riverfront entrance of ACM will house 160, an interactive light and sound installation consisting of 160 light bars spanning over 50 metres. Designed by brothers Pierre and Joël Rodière, the duo behind French creative agency TRAFIK, the public is invited to interact with the artwork to create a visually stimulating and sensory experience.
Constructed out of chicken wire, Les Voyageurs by Cédric Le Borgne, features seven larger-than-life "travellers" suspended at various locations along the river. The transparency of the material, when teamed with the lighting, imbues these sculptures with an ephemeral quality that will fill viewers with a sense of dreamy wonder.
Walter will also make an appearance at River Nights 2015, offering a new perspective on Empress Place as it interacts with the old colonial buildings, inspiring visitors to reflect on art and history, the old and new.
Exclusively for the first weekend, visitors to River Nights 2015 can also look forward to a wide repertoire of performance arts under the stars at the Empress Lawn in front of ACM. Presented by emerging and renowned local artists, the players not only pay tribute to the history of Victoria Theatre and Concert Hall as a bastion in the performing arts, but also celebrate the newly refurbished theatre and concert hall.
In a performance titled Music, Movies & Magic, the acclaimed T'ang Quartet will accompany the short silent film classic, The Haunted House (1921), by Buster Keaton – taking visitors back in time.
Other highlight performances include a selection of arias by New Opera Singapore, including a rendition in Mandarin of Habanera from the opera Carmen; an avant-garde dance performance by contemporary dance troupe Frontier Danceland. The public can also dance along with NADI Singapura as they parade and perform on Malayan drums, or dive into Sailing Past, a play by actor, director, and playwright Jonathan Lim.
ACM has also collaborated with iconic French luxury brand Hermès to present Little Room of Wanders. This is an exhibition of a spectacular array of enchanting curiosities, ingenious mechanisms, and rare albums and paintings from the collection of Emile Hermès, which have become a permanent source of inspiration for the house's designers.
River Nights 2015 will take place from Friday 23 October to Saturday 31 October, 7pm till late. More information on the full programme can be found on the website at www.acm.org.sg.