I do about 18 overseas trips every year. I can only be in the workplace for about a month, then I need to go out and do something else. To see and photograph something new, there is just so many beautiful things to see in this world.

My favourite destination must be in Venice as there is nothing like it, and nothing comes close. The place is even more beautiful during Carnevale. Think cobbled stone paths with no cars, quaint bridges linking the maze-like city, gondolas in the canals and best of all the very mysterious Venetian Masked models in all their extravagant and outrageous costumes. The dates begin 2 Saturdays before Ash Wednesday and concludes on Shrove Tuesday. The dates for 2016 are from 23rd January to 9th February.
Contrary to what other travel websites say, hotel accommodation is never short and one can still easily book them a few days before your travel dates. Apartments are much cheaper and widely sought after by European travelers and these get booked out months in advance.
There is no extra charge to go to Venice during Carnevale, although the balls and parties can be very expensive if you want to attend them.
Some of the events for 2016 Carnevale can be found here:
http://www.venice-carnival-italy.com/
Attending the balls is however only one of the many ways to experience the Carnevale. The most popular ways are still in the streets, cafes and theatres. Most shops will also be having their winter sale during this period, but they are largely uncrowded as most people are more interested in the parades and other activities in the streets.
The streets of Venice are basically a real-life Fairy Tale during this time of the year. There are at present no Singaporean tour companies that organise tours to Venice during Carnevale, so for those that require a tour guide or group tours, you will have to book one of the local Venetian tour operators online. But really, the city on its own is not too difficult to navigate.
The 2 most useful travel books to read prior to going to Venice are Venice, Italy by Lonely Planet which provides all the necessary and useful information about this legendary city and Fairy Tales in Venice, by Robin Yong which contains stunning photos of Venice and give you and idea of what to look out for when you are in Venice. Both books are available in print versions on Amazon.com and as e-books.
Editorial and photographs by Dr. Robin Yong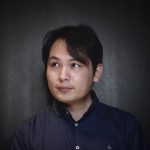 Dr Robin Yong is a doctor of the Vienna Medical Clinic
277A South Bridge Road (Level 2)
Singapore 058826‎