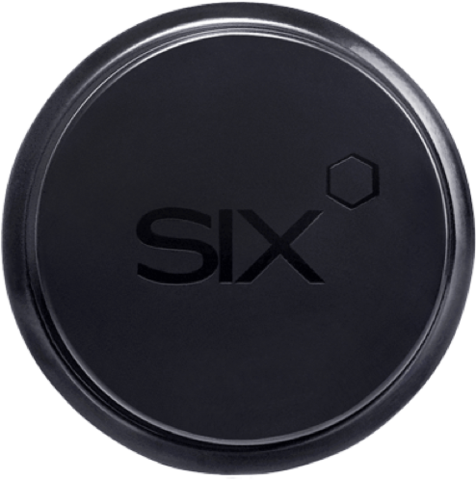 Ignite the wanderlust in you. There's a scent that speaks to your every mood, from sexy to sweet, masculine to feminine, sparkly to seductive—and all points in between. Check out the latest scent offerings from artisanal fine fragrance brand, SIX.
We were given a 'scent-sational' journey at the unveiling of new artisanal fine fragrance brand, SIX.
On arriving at the exhibition space, DECK, we were then ushered into the 'Scent-sational Room' blindfolded and led towards three audio stations consecutively. At each station, they were given headphones, which played curated tunes. Each of the tunes represented the specific destination of which the variants were inspired by.
An artisanal fragrance label, SIX was made in collaboration with world-renowned perfumers, and is proudly a Singaporean brand. Founder Jason Lee wanted to encapsulate each emotional experience which is transient, mysterious and powerful. Like immersive spaces, it evokes, excites, and it also evolves. Our sixth sense tells us things like no one else does. SIX reveals, re-enacts, and remakes immersive spaces through scents that capture the essence – in a bottle.
123 Tribeca
The sexy tattoo of the Big Apple.
Both inspiring and exciting, this scent pulsates with the heartbeat of a sought-after zip code: from dingy subways to edgy art galleries and hidden bars.
1724 Puka
An essence of foreplay.
Puka, the stretch of marzipan-white beach in Boracay urges a steamy overture. Whispering sweet-nothings feels oh so good – a prelude to the anticipation of what's to come.
27°F BIEI
A ritual to the heart of the soul.
Now that the journey has made its mark on you; transformed and moving with grace, the once volcanic soul within has risen like incense to meet the answers – of the longest prayer ever prayed.
Where to buy?
Head to https://scentbysix.com for these amazing artisanal fragrances!
SIX fine fragrances are available in 20ml bottles (S$66) and a collectible gift box of three 3ml mini bottles (S$26 a set). To purchase, please visit Naiise concept stores located at Clarke Quay Central, Katong I12, Suntec City, Orchard Central & Westgate; or visit http://www.scentbysix.com.
Facebook: facebook.com/scentbysix
Instagram: @scentbysix