Dr Robin Yong is back to recommend another destination!
Europe is always a number one destination for me…most of my friends are located in Europe anyway.
I like to come here for the many different festivals, and this is one of my favourites – a Venetian masked event at Annevoie, Belgium.
You get a different magical feel here compared to Venice.
Every Spring, the Venetian masked costumers relive their fairy tale dreams with their annual gathering at Les Jardins d'Annevoie. Their elaborate costumes match perfectly well with the ornate gardens and greenery of this wonderful and romantic place. The imaginations and designs of the costumers are highly unpredictable, just like the weather at Annevoie, where we had sunshine, wind, rain and snow all in a single afternooon.
And the event has been attracting an increasing number of tourists and photographers every year, all hoping to catch a scene of their favourite fairy tale characters in a chateau with a fairy tale scenery. Outrageously lavish costumes set against the most exquisite background in the world, with fountains, waterfalls, statues, peacocks and swans as well as delicate spring blossoms. This place is a real photographer's paradise.
The event is usually held over a long weekend in April and is already attracting a few tour buses from other countries of Europe.
The gardens are about an hour's drive from Brussels' airport or city center. And because it is a small town, accommodation tends to be very limited. For people who self-drive, my advice is to come early, say about 9am because the gardens are always full when such an event occurs. There is a small entrance fee to enter the gardens.
Editorial and photographs by Dr. Robin Yong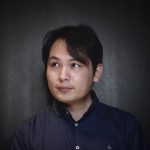 Dr Robin Yong is a doctor of the Vienna Medical Clinic
277A South Bridge Road (Level 2)
Singapore 058826‎