The Loco Group opens new fast-casual Mexican spit-roasted chicken joint, Chico Loco in the heart of the Central Business District.
Chico Loco is here to buck the eat clean trend, and shake up what it means to eat healthy. Food can be a deliciously dirty four-letter word, and the Mexican chicken joint is here to dish out dirty healthy plates. Fresh, guilt-free comfort food that is irrevocably good for body and soul, and irresistible fare that chars, drips, smokes and sizzles.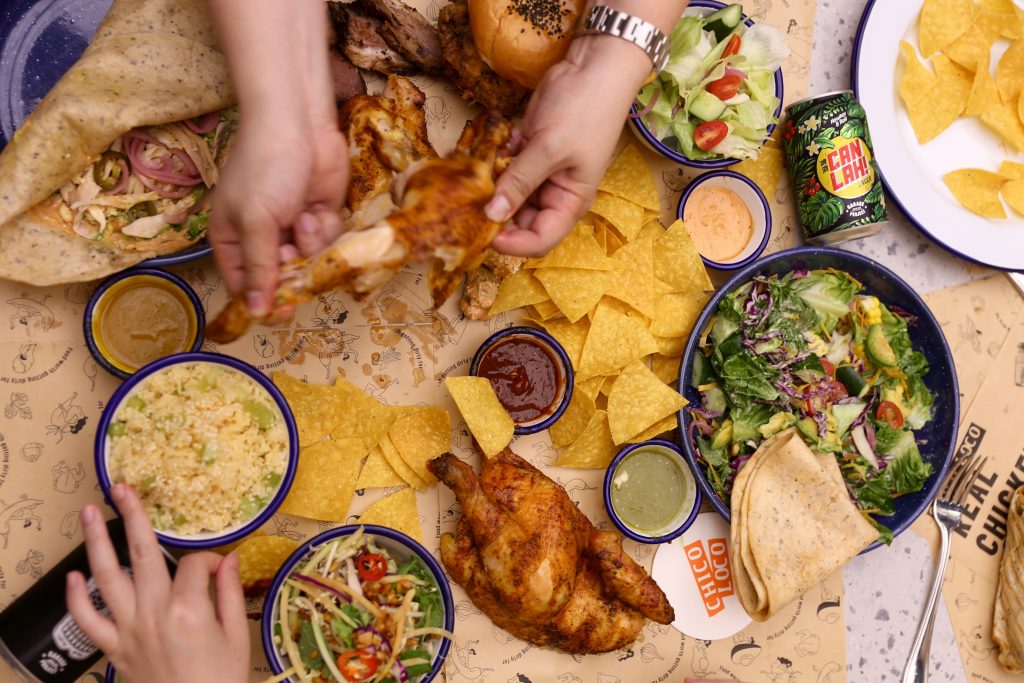 Get ready to devour some seriously good chicken at Chico Loco, where the birds are always antibiotic-free, hormone-free, cage-free and organic-fed. At Chico Loco, no MSG is used. All sauces and dressings are made with avocado oil that is rich in antioxidants and Oleic Acid, a healthy fat that enhances nutrients absorption. Instead of opting for sea salt that may have traces of micro-plastics, seasoning at Chico Loco is done with a dose of aged Himalayan salt that is generously loaded with minerals proven to be good for the body.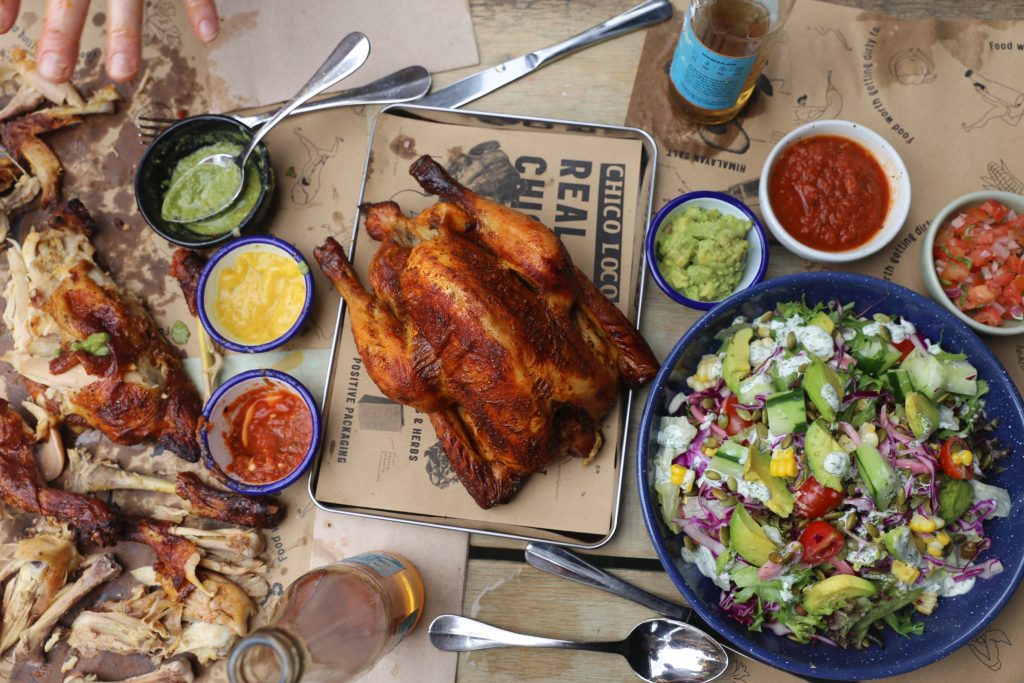 Before the chickens go on the spit, Chico Loco brines them for 10 hours in an umami solution featuring a touch of agave nectar. The chickens are then basted with a secret house blend of 11 herbs and spices including quintessentially Mexican ingredients like achiote, dried oregano and mustard powder for bold splashes of flavour. Over the course of an hour, the chickens are roasted before a naked flame for a luscious, smoky finish.
Perfect for single plates or sharing, the spit-roasted chicken comes in three sizes – Quarter ($9), Half ($17) and Whole ($32). A myriad of sides are available alongside the chicken such as rotisserie fat rice with tomatillos and sesame ($4), somtam-inspired Chicoslaw ($6) with mango and green papaya, and made-from-scratch flour tortillas ($1 each). Pick from five homemade dipping sauces to round off the meal ($2 each).
Chico Loco also offers dry rubbed lamb shoulder ($12 for 125g, $23 for 250g) as an alternative protein.
Those hankering for a heftier meal can opt for the Lamb Burrito ($16) or the Huge Chicken Taco ($14). The former comprises of a hearty freshly baked tortilla teeming with spit-roasted lamb, chimichurri yoghurt, cheese, pickled jalapenos and cucumbers, rice, beans, quinoa and topped with chipotle harissa for extra oomph, and the latter brings on lashings of spit-roasted pulled chicken, chipotle mayo, guacamole, cheese and coriander – a flavour bomb piled into a warm, open taco.
Dessert fiends can enjoy the Super Natural Coconut Soft Serve ($6) with toppings of salted butterscotch and activated pepitas, fresh pineapple and agave or raspberry, anise and dark chocolate at a top-up of $1.
CHICO LOCO
102 Amoy Street, Singapore 069922
For more details www.chico-loco.com