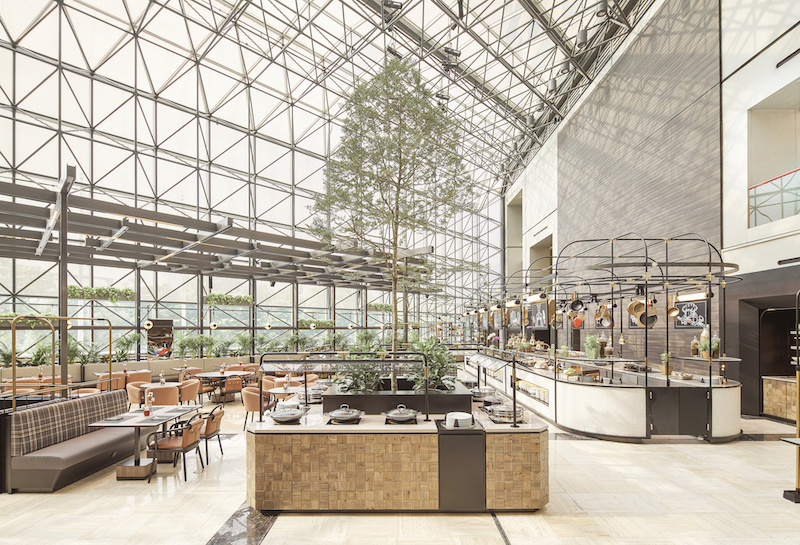 Swissôtel The Stamford unveils a brand new space with a refreshing dining concept for its all-day dining international buffet restaurant, CLOVE.
Taking inspiration from the native spice known to regional lands and peoples. Warm and aromatic, cloves are found in a myriad of cuisines, commonly peppering flavour in spice blends for marinades, meats and curries.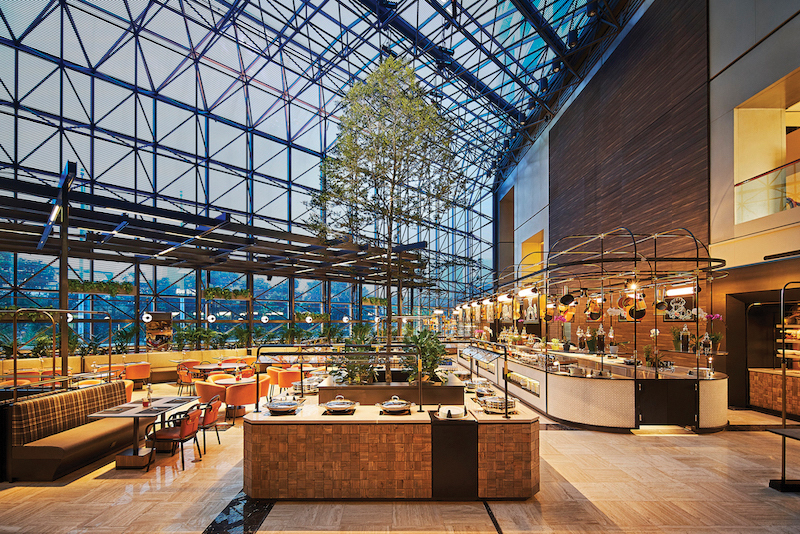 Be enthralled by the wide selections of cheeses, breads, noodles, roasts, woks, casseroles and sweets from all over the globe. Indulge in a sumptuous spread of seafood such as Chilean Black Mussels, Slipper Lobster and Salmon Sashimi or delectable hot mains such as Coq Au Vin, Seared Seabass with Asian Style Sauce, and Butter Chicken. Explore untold origins at live stations featuring Lobster Thermidor, Drunken Prawn Herbal Soup and Bouillabaisse, or unleash your ingenuity at the Do-It-Yourself (DIY) Salad and Poké stations.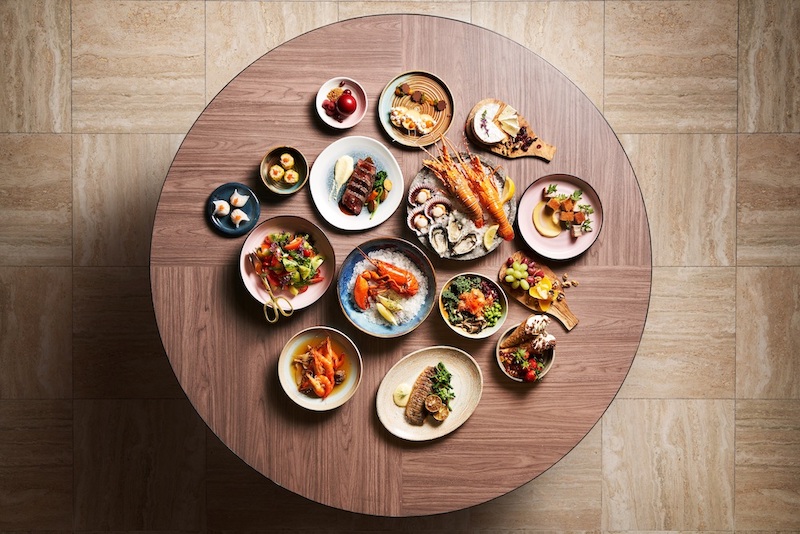 Whats available?
Seafood Bar
Chilean Black Mussels, Salmon Sashimi, Salmon Belly, Sesame Togarashi Crusted Tuna Tataki with Edamame Puree, Assorted Sushi and Maki, Applewood Smoked Tasmania Salmon, Tiger Prawns, Venus Clams and Scallops.
DIY Salad Bar
Mesclun, Romaine Lettuce, Carrots, Cabbage, Cherry Tomatoes, Japanese Cucumber, Garbanzo, Kidney Bean, Sundried Tomatoes, Sweet corn, Sunflower Seeds, Pumpkin Seeds, Flax Seeds, Roasted Hazelnuts
(Bacon Vinaigrette, Thousand Island dressing, Balsamic Vinaigrette, Ranch Dressing)
DIY Poké Bar
Pulled Braised Beef, Teriyaki Chicken, Poached Shrimps, Trio Bean Stew (V), Japanese Rice with Brown Rice, Quinoa, Couscous, Roasted Sesame, Spicy Ranch, Honey Mustard, Shallots- Chives Ponzu, Fried Shallots, Garlic Chips, Crumbled Corn Chips, Almond Flakes, Pumpkin Seeds, Norwegian Salmon, Tuna Flakes, Hijiki, Cherry Tomato, Spring Onion, Soy Marinated Mushrooms, Red Onion, Cucumber, Tobiko, Dried Cranberries, Nori
Kale, Brussels Sprout, Broccoli, Spinach Baby
Salads From Around the World
Angus Beef Bulgogi Salad with Pickled Kimchi, Char-Grilled Octopus Marinated with Rosemary, Thyme and Olive Oil, Som Tom Green Papaya Salad with Greenland Shrimp.
Noodle Bar
Singapore Sliced Fish Noodle with Cognac, Singapore Seafood Laksa, Malaysia Ipoh Chicken Hor Fun with Mud Crab, Malaysia Penang Prawn Noodles, Thai Chao Pharya River Tom Yum Prawn Soup, Japanese Ramen.
Selection of Sweets
Strawberry Charlotte Royale, Black Sesame Mascarpone Swiss Roll Red Fruit Marmalade with Chantilly Cream, Pineapple Glazed Almond Butter Cake, Pistachio Cocoa Esmeralda
Dolce Banana Sable, Passion Fruit Soft Whipped Meringue Tartlets Ruby Chocolate Hazelnut Praline, Layer Lapis Lollipop
Mango Sago Milk Pudding, Wild Strawberry Pistachio Panna Cotta Pear William Almond Crumble Pie, Raspberry Coulis, Prune Bread Pudding, Vanilla Sauce, Portuguese Egg Tart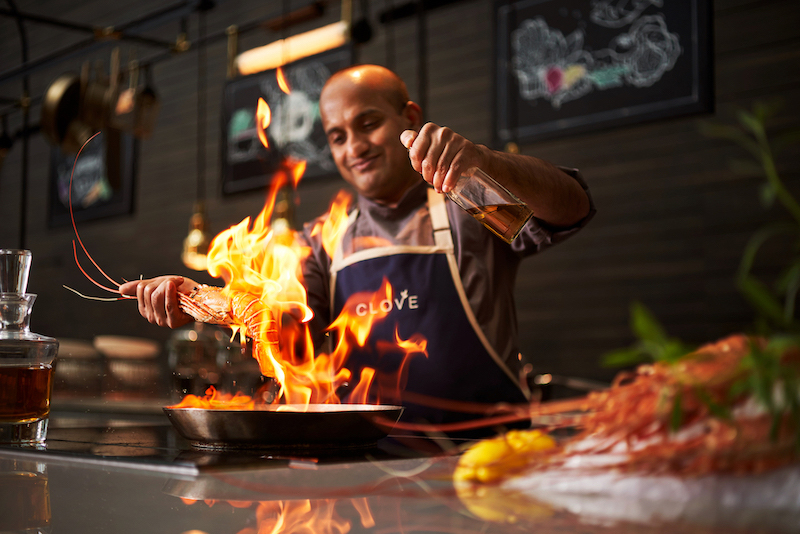 CLOVE, Level 2, Swissôtel The Stamford, Singapore 178882
Contact and reservation: +65 6431 6156 or email dining.singapore@swissotel.com
Opening hours:
All-Day Dining International Buffet Restaurant
Breakfast Service: 6:00 to 11:00 daily
Lunch Service: 12:00 to 14:30 daily
Dinner Service: 17:30 to 22:30 (Monday to Saturday)