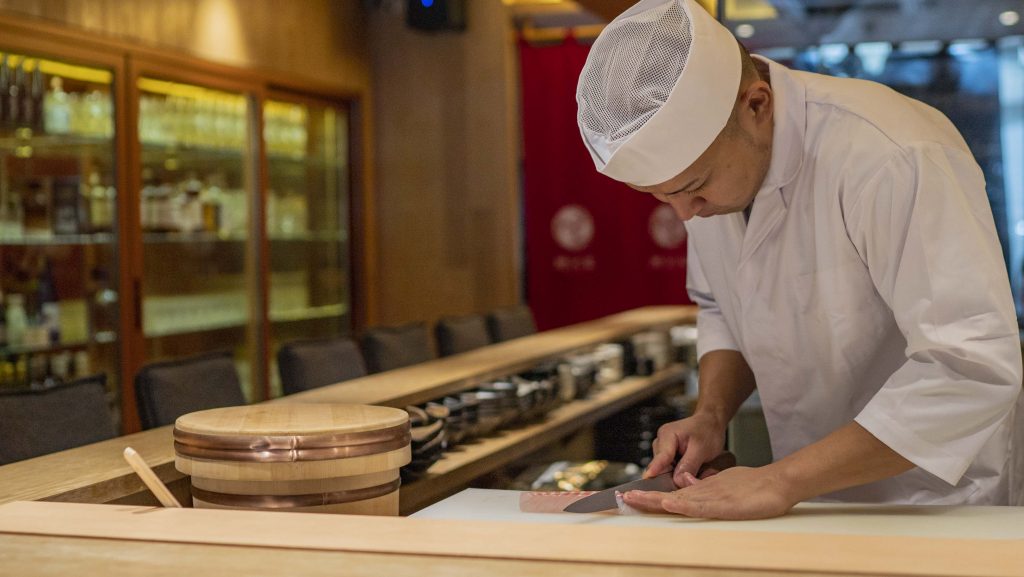 Located at the ground floor of a quaint shophouse in Joo Chiat neighbourhood, omakase restaurant Jimoto Dining opened on March 2019 with Tokyo-born Chef Takahiro Sato at the helm. Formerly of Sushi Hashida and Melbourne's ​Kakizaki,​ Chef Taka leads the kitchen in curating four great-value Omakase options from as low as S$55+ per person, as well as offering a daily rotating selection of a la carte dishes.
All Omakase courses include an appetizer, sushi and dish of the day from the hot kitchen. The latter will feature various Japanese cooking styles, such as yakimono (grilled), agemono (deep-fried) and nimono (stewed). The affordable five-course ​Toki (S$55+) offers a quick dinner fix for those seeking a light meal and is served only from 6pm to 7pm. Three other options are available for seven-courses – the introductory ​Sanpuru (S$68+), innovative ​Kakushin (S$98+) and the premium Z​eitaku​(S$128+)-and will include a sashimi course.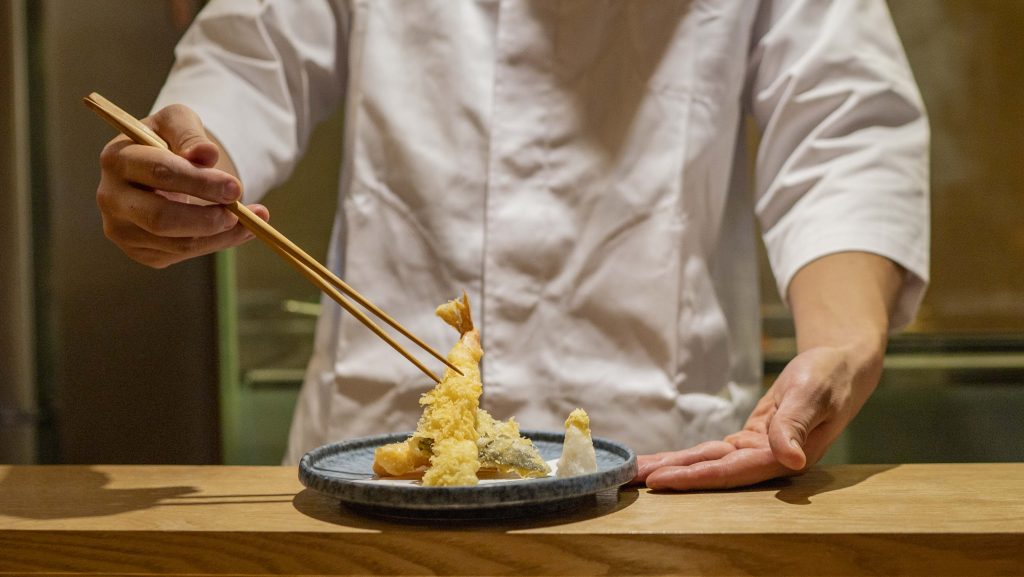 On top of quality fish flown in from Japan – think bonito, flounder, and black gnomefish – the restaurant spares no expense and effort in securing the best ingredients. Chef Taka's sushi vinegar is his own secret blend that leaves the sushi rice, the sasanishiki varietal sourced from Miyagi Prefecture, slightly tinted and perfectly flavored. Other essential components of Japanese dining like dashi and the sauces are made in-house as well.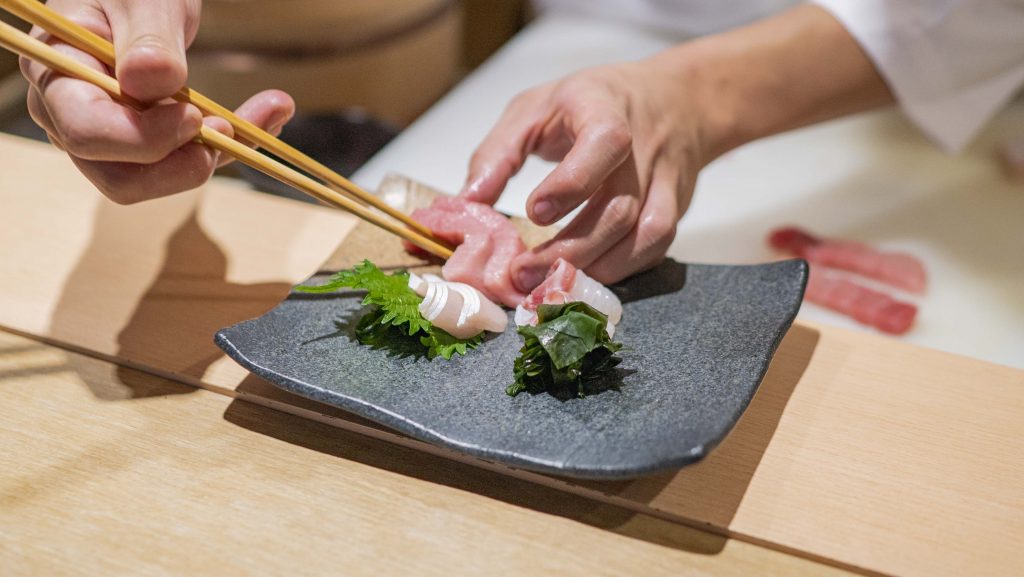 Attention to the experience at Jimoto Dining means that omakase meals are only served at the 14-seater dining counter where guests can watch Chef Taka in action. Diners seated at the bar and high table – limited to seven seats – can order from the daily-changing a la carte menu, which includes a limited serving of A4 Miyazaki Wagyu Ribeye (from S$98+).
The restaurant doesn't provide tap water either, due to its high chlorine content, which affects the flavours of the food and drinks. Instead, artisan Japanese water like Gold Pak Azumino Tenensui Mineral Water or sakura jima 1117 (S$4+, 5OOml) are served.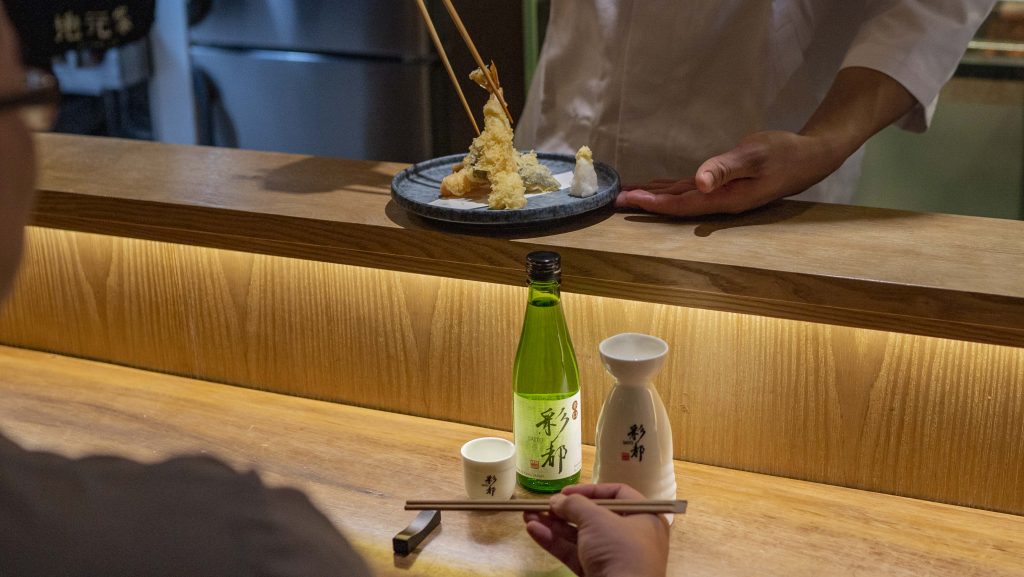 The Omakase experience at Jimoto Dining is enhanced by pairing with traditional Japanese alcohol including sake and shochu, as well as red and white wine. Prices start at an additional S$30+ per person. After dinner, diners can also opt for a nightcap in a whisky or brandy flight from S$27+. Naturally, the drinks menu is a well rounded one – with an emphasis on sake and whisky – will cater to any discerning tippler.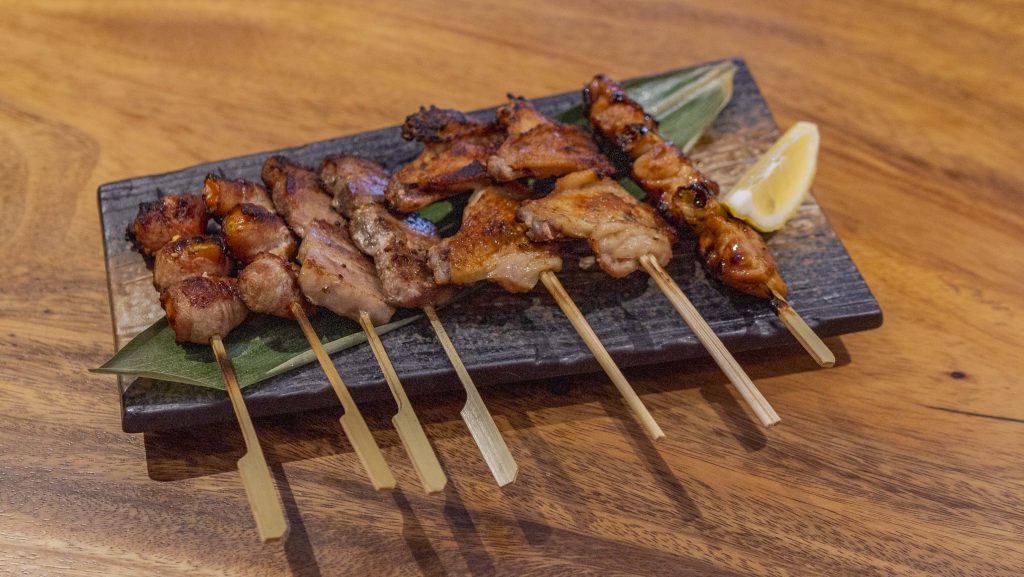 Besides an ever-evolving selections of sake by the 720ml bottle, the Japanese selection includes Suntory Premium Malt (S$7+ for a mini, S$10+ for the standard Japanese half pint) and house pour sake like Saito Junmai (S$9+/S$38+) and Nanbubijin 'Trophy' Honjozo (S$12+/S$45+) that are available in 90ml shots or 360ml carafes. Tenjaku, a blended whisky hailing from the Mt. Fuji region, is used in their highballs but whisky lovers can also expect a small but decent range of Scottish single malts like Tamdhu 10 (S$12+ for 30ml, $220+ per bottle) and Glengoyne 15 (S$18+ for 30ml, $220+ per bottle).
Jimoto Dining was previously Jimoto-Ya, a ramen bar franchise from Hakodate, Japan, a historic seaport town located at the southern tip of Hokkaido that's known for its fresh seafood and European inspired Japanese Cuisine.