Razer introduced the Kraken X wired gaming headset. It is designed to be ultra-light and comfortable with 7.1 surround sound for all-day gaming.
Razer Kraken X
It features a fresh redesign that slims down the familiar Razer Kraken profile to an extremely light weight of just 250 grams (0.55 lbs), making it one of the lightest gaming headsets in the market today. Paired with soft memory foam ear cushions, glasses-friendly eyewear channels and an adjustable headband, the Kraken X serves as an undeniably comfortable gaming headset.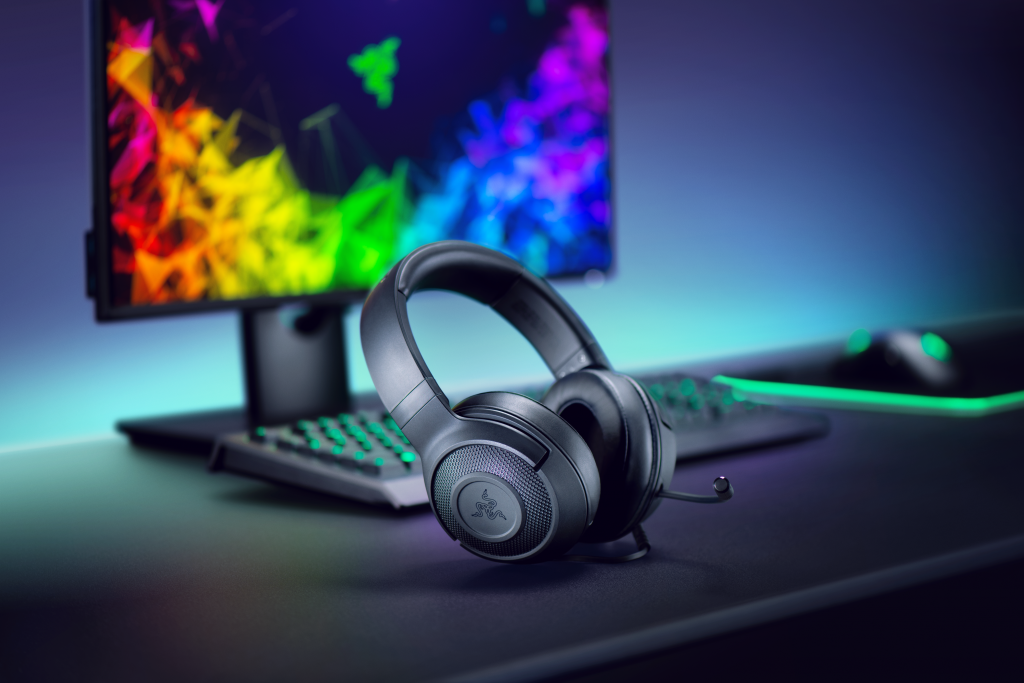 True gaming audio is not complete without 7.1 surround sound. Even the affordable new Kraken X headset will feature 7.1 surround sound instead of stereo audio seen on competitive budget- friendly gaming headsets. Delivering a true competitive advantage, the 7.1 surround sound software provides accurate positional audio in the middle of battle. It is a critical gaming element that helps pinpoint where the danger is coming from. 7.1 surround sound is available with the Kraken X on Windows 10 64-bit.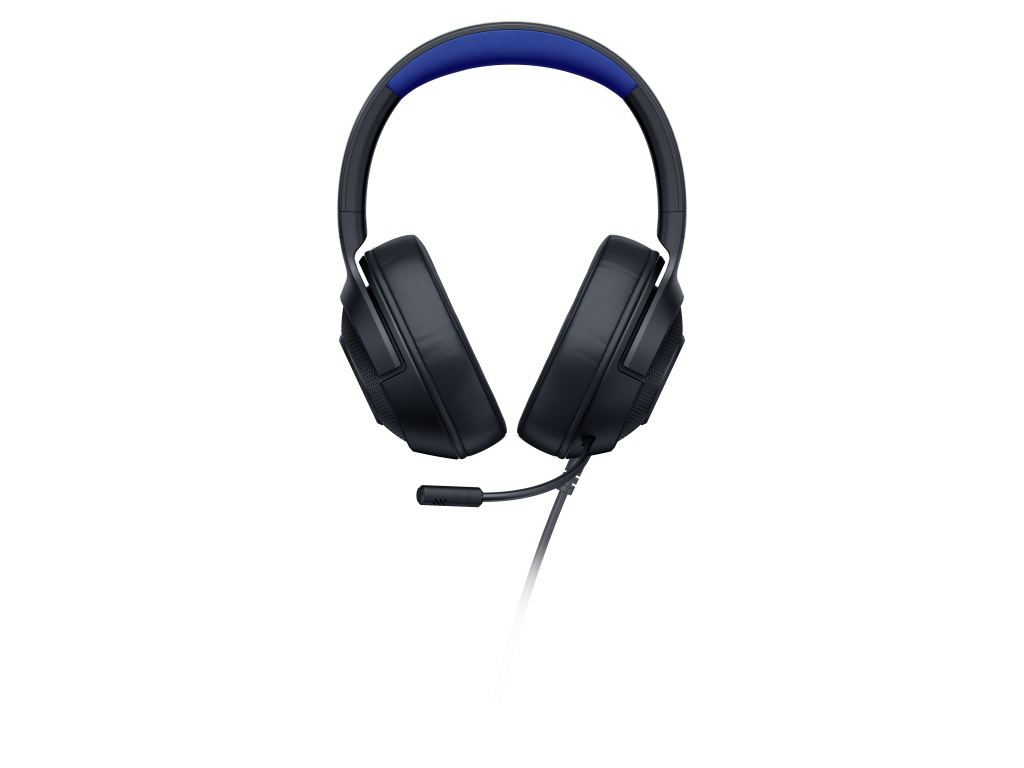 The Kraken X is built with a bendable cardioid microphone. Its tight pickup pattern suppresses noise from the back and sides so your voice will always sound crystal clear to your teammates. A microphone mute switch and volume controls can be found directly on the earcup for quick and easy access.
Gamers can enjoy the Kraken X headset across devices. It uses the universal 3.5mm connection that is compatible with PC, PS4, Xbox One, Nintendo Switch, and mobile devices.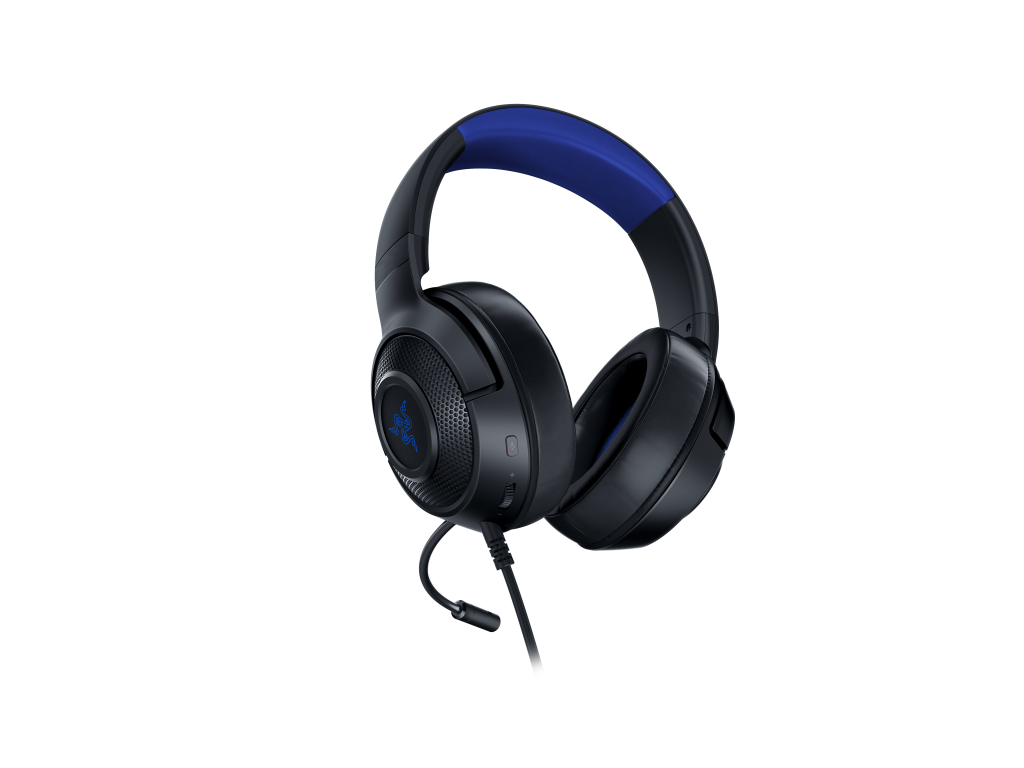 The Kraken X is available in classic black, and another variant, the Kraken X for Console will come with black and blue highlights.
SURROUND SOUND FOR ALL
Also today, Razer is enhancing the competitive advantage across its entire range of gaming headsets by providing 7.1 surround sound capability for all its 2019 over-the-ear headsets that are priced under $99 USD, including the latest Kraken 2019 ($79.99 MSRP) which offers cooling- gel cushions for superior comfort and a retractable cardioid microphone for crystal clear team communication.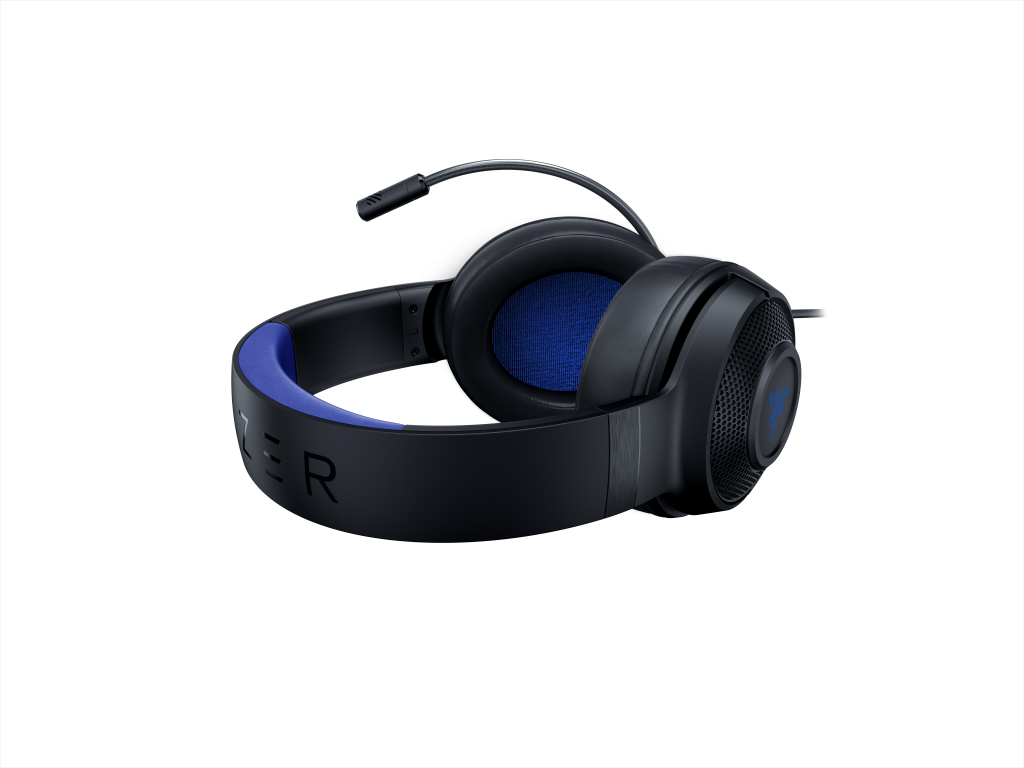 THX Spatial Audio, the premium audio technology with a full suite of audio customization and microphone enhancement features, will also be available with headsets priced at and above $99 USD like the Kraken Tournament Edition and Nari family of wireless headsets.
Previous Kraken 2019 owners looking to redeem their 7.1 surround sound software will receive their activation code after registering their headset on RazerID, using the serial number found on the headset speakers beneath the ear cushions.
AVAILABILITY
Razer Kraken X
$79 SGD
Razer.com – June 6, 2019
Worldwide – Q2 2019
For more information, please visit www.razer.com/kraken-x
Razer Kraken X for Console $79 SGD
Razer.com – June 6, 2019 Worldwide – Q2 2019
For more information, please visit www.razer.com/kraken-x-console