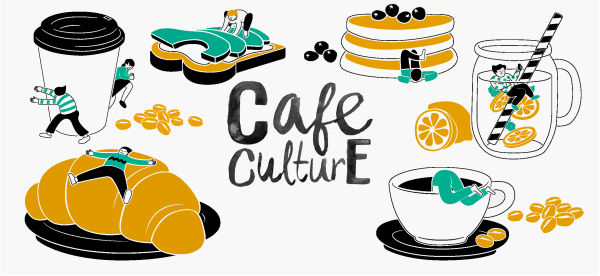 Cafe Culture is an immersive cafe experience that offers consumers the unique opportunity to enjoy menu highlights from some of the world's top cafes side-by-side in one location. Over a weekend from 29 August to 1 September 2019 at Sands Expo & Convention Centre, Marina Bay Sands, cafe lovers will be able to cafe hop as never before as each concept is designed to capture the spirit of the original outlet in its home country — offering consumers a new and novel way of indulging in their passion.
Leading the international line-up are Coffee Collective from Copenhagen, Denmark's most renowned specialty cafe and micro roastery, and Lune Croissanterie from Melbourne whose classic croissantcaptured global attention when The New York Times proclaimed it "may be the finest you will findanywhere in the world" in its T Magazine section. Closer to home is Sisterfields from Bali, an iconic Seminyak breakfast and brunch spot with cool Aussie vibes that has become a must-visit among cafeaficionados.
"Singapore has a vibrant cafe scene," says Darren Chen, executive director of Savour Events. "With Cafe Culture, we wanted to focus on bringing some of the best concepts available outside of Singapore here in order to create something new and unique for consumers. It's truly the only one of its kind as it gathers global cafes in a single venue. Imagine pairing pastries from Melbourne with artisanal coffee from Tokyo, or tucking into pancakes from Bali followed by tea from Shanghai!"
This is the first collaboration between Savour Events and Reed Exhibitions' in conjuction with Equip & DineAsia and SEAsia Café Expo, two multi-sensory innovative foodservice and hospitality trade shows in Southeast Asia.