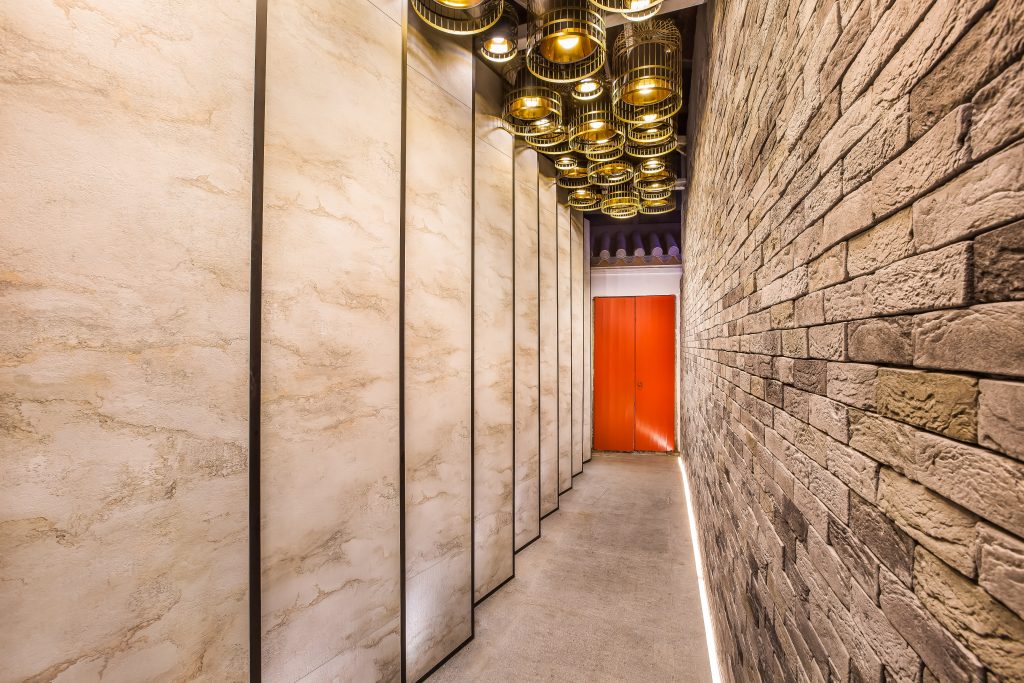 The Riverhouse officially introduces mìmì 秘密. The modern Chinese tapas restaurant sits on the upper floor of The Riverhouse, and aptly named 'secret' in Mandarin. Mimi brings to life its enchantingly melodious blend of tradition and modernity, through its unique modern Chinese tapas menu, and playful yet opulent interior.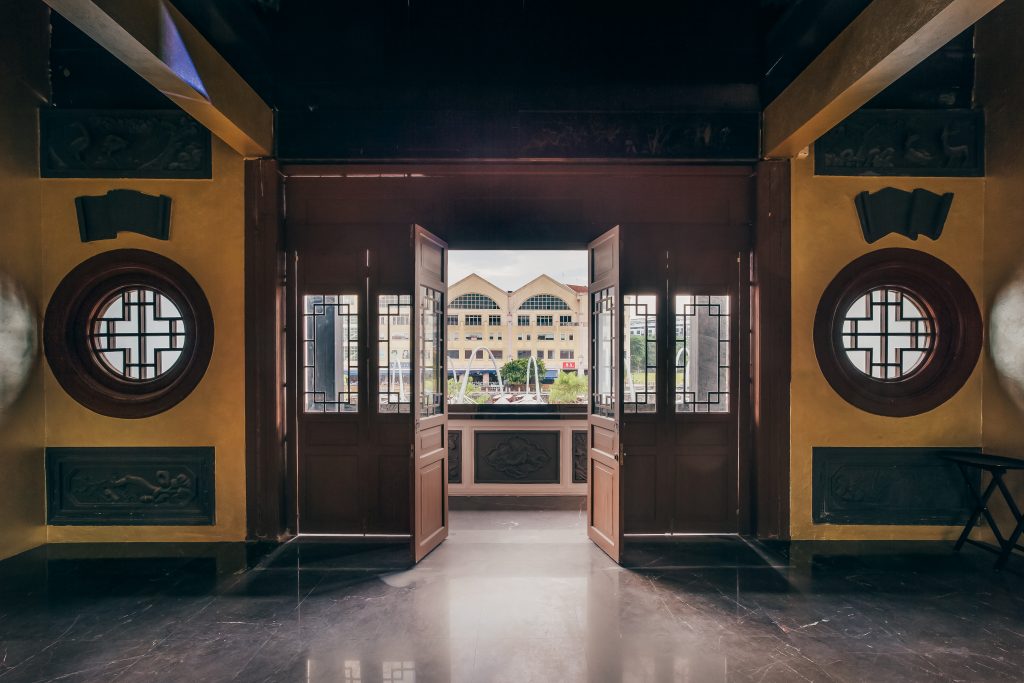 Under the creative direction of Chef Sam Chong and Executive Culinary Director Chef Daniel Koh, this duo lends more than 20 years of culinary experience and boasts seasoned skills and expertise across various areas of Chinese cuisine. With an emphasis on sharing, diners can expect modern renditions of old and forgotten dishes.
Guests will discover the familiar, yet intriguing flavours heavily influenced by Sichuan, Shanghainese, Cantonese and Mongolian cuisine served in a casual small plates style. All impeccably paired with Mimi's extensive selection of wines and beers.
Mimi redefines Chinese dining through its approachable modern menu that incorporates both traditional and modern preparation techniques. The categorised cooking-method menu allows the diner to decide their preference at a glance.
With over 40 sharing plates on the menu, communal dining is highly encouraged and diners will be spoilt for choice at Mimi. Highlights include Crispy Beef 'Jerky' 灯影牛肉($14) – perfect with a pint of beer. This Sichuan-style crispy beef features paper-thin slices of tenderloin, coated in a peppercorn and chilli powder marinade, finished off with a sugar glaze and deep-fried ginger for an extra kick. The Trufflin' Dumplings 松露黑毛猪锅贴($12)are a sight to behold with their glistening squid-ink wrappings stuffed with Kurobuta pork, while a delicate webbing of batter holds the dumplings in place – a testament to the skill of the culinary team at Mimi.
Insta-worthy dishes from Mimi include the Garden of Mushrooms香菇花园($15) and A Saucy Crab & Egg Affair 鸳鸯蟹肉配馒头($18). The dish arrives at the table in the form of handmade 'mushroom'char siewbaos, coated in cocoa powder that mimics the dimpled skin of a shiitake mushroom laying resplendently on a bed of chocolate soil. The unlikely pairing of pulverised Oreos and char siew bao complements each other impeccably with its savoury-sweet flavour.
The latter features an impressive 'yin yang' pool of spicy chilli crab and a briny soup of egg whites with fresh crab meat served in a ring of fried mantous. Snout About Stout 黑啤排骨($18) marries traditional Chinese zicharwith modern techniques – tender pork ribs glazed in an addictive "pork rib king" sauce and dotted with Guinness espuma.
Other noteworthy dishes include the Oh My Cod 秘制酱蒸鳕鱼($28) – steamed cod topped with spicy sauce, sesame oil and a layer of steamed egg, and Salmon Medallions 香煎三文鱼($26) cooked in a soy sabayon and adorned with crispy salted egg fish skin.
Truffle lovers will rejoice at The Unsubtle Truffle Mein 黑松露虾仁鸳鸯米($20),showcasing al-dente rice and mung bean vermicelli (bee hoon and tung hoon) topped with shrimp. A small pitcher of unctuous black truffle sauce is perched on the side as the pièce de résistance. With two types of noodles, this dish is given additional bite from the mung bean vermicelli as the still-warm sauce is poured over. Other main dishes include Salted Egg Chao Fan 黄金炒饭($18) and 'Wok Hei' Angus Beef Pasta 安格斯牛肉爆炒意粉($18).
Finish the delectable meal with a refreshing Icey Berry Jelly ($8)芦荟透心凉.Made fresh daily, this restoring dessert incorporates a squeeze of raspberry vinegar sauce, which helps cuts through the saccharine syrup for tart finish.
Other desserts include Yammy Orh Nee 蜀米芋泥($8) – yam paste with coconut milk, and Bliss Bombs酥炸雪糕($12), a deep-fried ice cream treat with fruit coulis.
Address:3A River Valley Road, Level 2, The Riverhouse, Clarke Quay, Singapore 179020
 
Tel:+65 6261 1189
 
Hours:  Lunch: Weekdays 12 pm to 2 pm (Last order at 1:45 pm)
            Dinner: Daily 6 pm to 10:30 pm (Last order at 10:15 pm)
 
Email: mimi@theriverhouse.sg
 
Social Media:
Instagram: @mimirestaurantsg 
Facebook: facebook.com/mimirestaurantsg
Website:https://www.mimirestaurant.sg