Reebok Classic is poised to launch INTERVAL, one of the most audacious and striking shoe designs in recent memory. Taking its design cues from the original INTERVAL shoe that took the world by storm over two decades ago, the latest exceptional incarnation will be landing with seven colourways of the OG model.


INTERVAL was originally launched back in the summer of 1996 as part of Reebok's storied work in international sports and was an instant hit with professional athletes and consumers alike. Multiple variations appeared the following year, ultimately making it one of the most iconic shoe styles of its time.


Fast forward to today, INTERVAL is the perfect shoe to inspire the next generation, resurrected from the archives by Reebok Classic as the immortal example of daring design. With its oversized VECTOR logo and eye-catching colorways, it captures both the original ambitious spirit of the 1990s and makes an enduring bold statement for the present day. It goes without saying that the revived version is new and improved, making full use of cutting edge HEXALITE technology. Carrying this dauntless attitude, the shoe invites the wearer to push their limits and boldly stride into their fullest expression.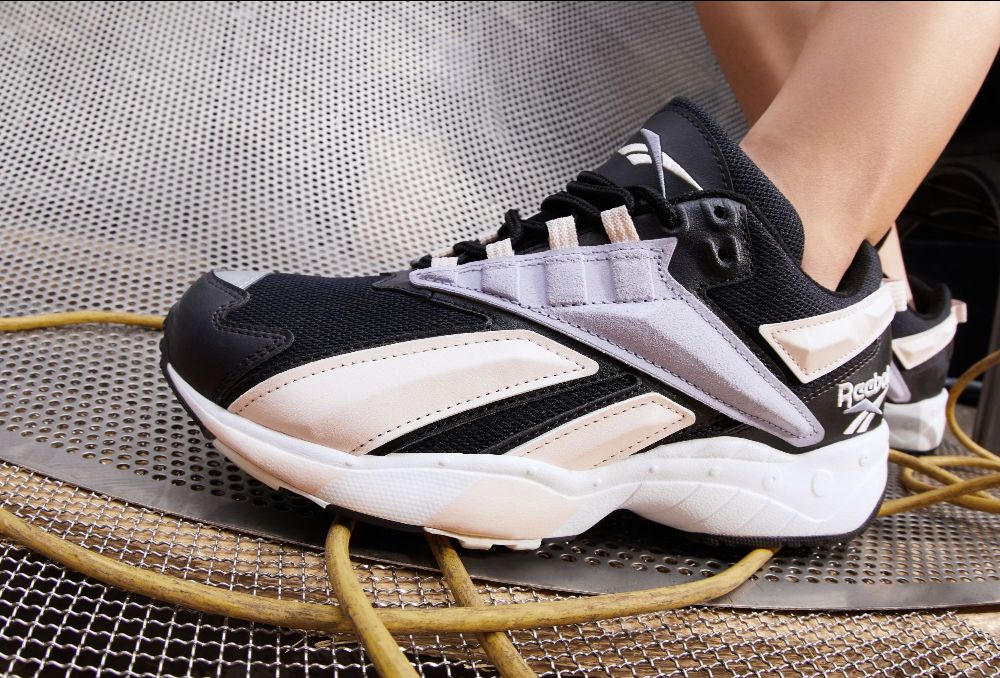 The shoe is a statement that when people try to ignore you, tell you what to do or how to live your life, to brush it all aside and GO BOLD. The release of INTERVAL serves as a vanguard of this powerful message, a champion of big egos and 'all-out' attitudes.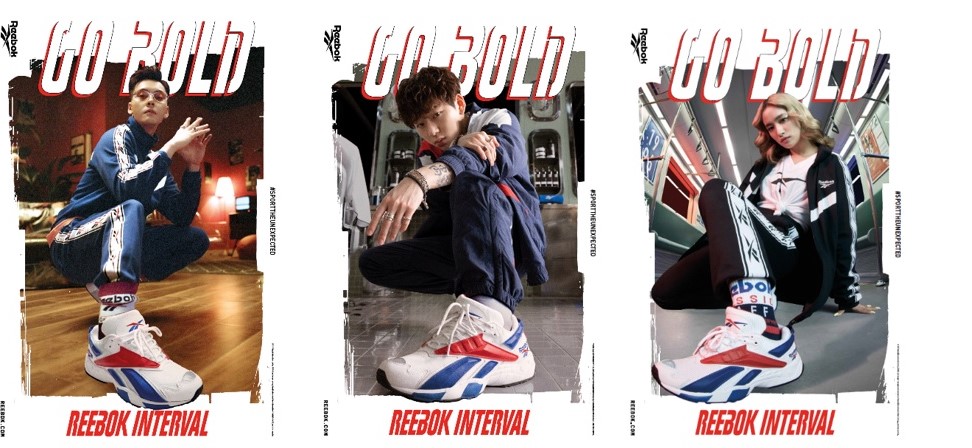 For the latest phase of Reebok Classic's INTERVAL shoe launch, the iconic brand has pulled together daring personalities from across Asia with a new take on the legendary OG design harking back to the mid-90s.

China's William Chan, Korea's Zico, and Japan's Yurino each come into the fold with their own individual take on the GO BOLD philosophy that exemplifies INTERVAL's attention-grabbing design. Each demonstrates their daring vision through a specially-created video where they take a boring situation and turn it on its head with unexpected and bold moves.

For each of these GO BOLD examples, the INTERVAL sneaker takes center stage. With the upper shoe constructed with a close mesh designed for consumer's everyday wear, alongside multiple colorways for both male and female, it is perfectly suited for mix-match styling.

Reebok has never held back from big attitudes. INTERVAL is the culmination and embodiment of that history of big egos, bombastic dreams, and bold style. With the latest launch this October, spearheaded by three of Asia's most intrepid talents, more and more people are being given the opportunity to GO BOLD too.