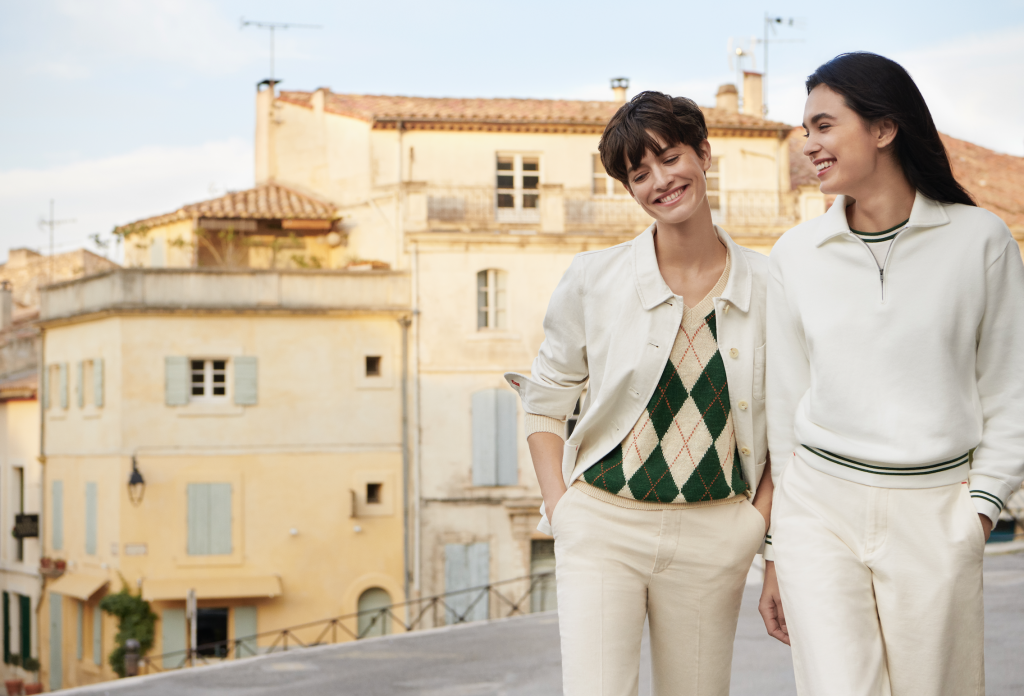 Ines de la Fressange symbolizes French chic and is a style icon for women around the globe. In keeping with a motif of Luxurious clothes, and beyond, this range of wardrobe essentials brings together Ines' belief in designing clothes that all women can wear with comfort to reveal thei r beauty. It also encompasses the LifeWear philosophy of providing innovative, high-quality clothing that is universal in design and comfort and meets the needs of daily lifestyles.
Ines began exploring ideas for the 20SS collection to pay homage to women from every era, by celebrating traditional values through styling that is enduringly contemporary. The line comprises the following three themes.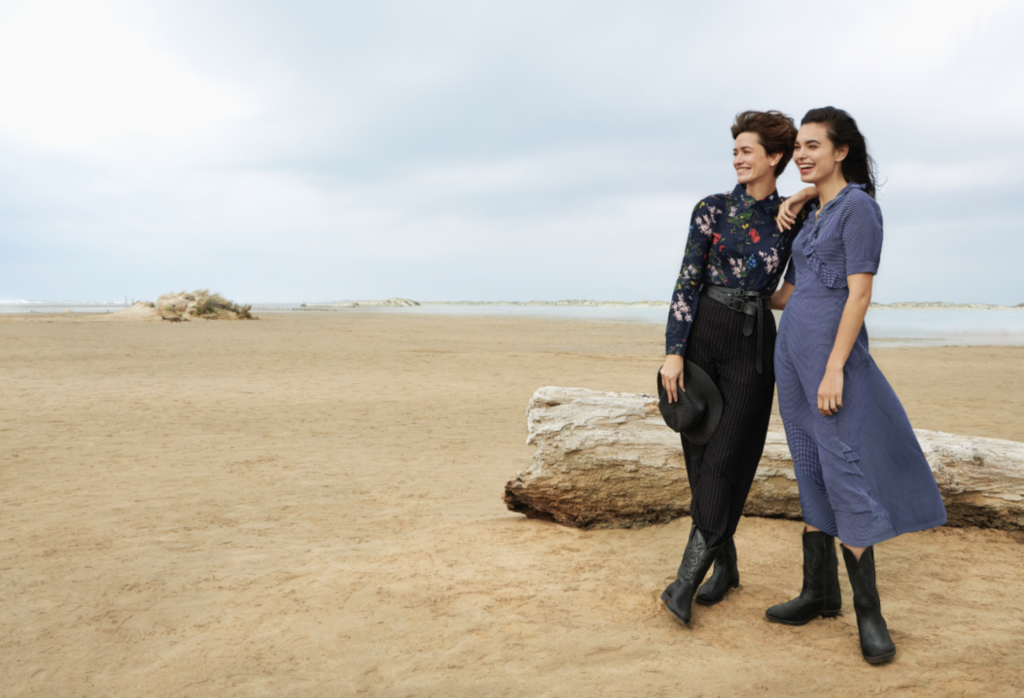 Paris: Timeless sports styling
Paris held the Summer Olympics in 1924 and the athletic styling that appeared in the games was both modern and timeless. The collection features items with similar masculine looks, including Tilden knitwear and jersey pants with white and green key colours.
Gardians: Inspired by French cowboy clothing
Items are inspired by the clothing of Gardians, French for cowboys, in Arles. Ines has frequently visited this city in the Provence region of southern France over the past 30 years. The strong sunlight and shadow contrasts in that locale influenced leading artists such as Picasso and Vincent Van Gogh, and are reflected in the collection's coordination of black and white items with masculine styling, including pants and long shirts.
Muses: Dresses for relaxing outdoors
The 1920s was a time of great progress for women, who began enjoying styling that reflected newfound freedom. The range features light dresses with ruffles and prints in relaxing silhouettes.
INES DE LA FRESSANGE 2020 Spring/Summer collaboration will be available online and at all stores from January 17 and the full collection will be exclusively available on UNIQLO.COM, at UNIQLO VivoCity and UNIQLO Orchard Central Global Flagship Store from January 31.