Lancôme, is excited to announce the launch of its very first Lancôme Advanced Génifique #LiveYourStrength Virtual Flagship in Singapore. The virtual flagship is a global first for Lancôme and exclusive to Singapore, and will commence from 28 August 2020 to 20 September 2020 for an immersive and memorable experience.
The virtual flagship showcases the brand's iconic Lancôme Advanced Génifique Youth Activating serum, which has grown into a global phenomenon since its launch 11 years ago. With more than 35 million bottles sold worldwide and over 170 awards, the beauty icon was reborn with the launch of the Advanced Génifique in 2019 – an updated, patented formula powered by microbiome science, and pushes the frontiers of skincare into a new era of efficacy.
The Lancôme Advanced Génifique #LiveYourStrength Virtual Flagship provides an immersive 3D augmented reality shopping experience, and marries retail-tainment in the online environment, and provides a virtual space to bring the store up close to users at the comfort of their homes. It promises to takes visitors on a riveting journey through five different unique zones to uncover the secrets of the Lancôme Advanced Génifique while encouraging them to discover their inner strength, and their skin's inner strength.
DISCOVER
Stepping into the first zone of the virtual flagship, visitors can revel in the science of the Advanced Génifique, discover what microbiome science is all about and how the unique complex of seven pre-& probiotic fractions strengthens the skin's microbiome.
Beauty goes beyond skin deep in this zone where one can take the Lancôme Strength-Finder Personality Test to discover their strength type and learn how to live their strengths. The Lancôme Strength-Finder Personality Test, designed exclusively by clinical Psychologist Dr. Perpertua Neo, is strongly rooted in Science, aligned to Lancôme's niche on research and innovation. There are a total of 6 strength archetypes namely, Joyful Optimism, Fearless Independence, Poised Composure, Steadfast Discipline, Fiery Conviction and Intrinsic Wisdom. This test will pique curiosity, reflection and action; helping visitors to understand how they can harness this strength to live their best self and to discover how their strength brings their youth to life.
EXPLORE
In the second zone, visitors can experience a virtual skin consultation in one selfie with the E-Youth Finder, Lancôme's first-ever mobile skin diagnosis tool powered by artificial intelligence. The E-Youth Finder is a breakthrough combination of artificial intelligence and advanced algorithms, and the device can measure one's key skin parameters by taking a selfie, allowing the technology to do the rest and providing one's results together with a tailored skincare routine. Face-to-face screen consultations are available as well for those who would prefer a more in-depth consultation with a Lancôme beauty advisor.
INSPIRE
The third zone features the highly-anticipated nation-wide FindYour Strength with Lancôme campaign, presenting 100 women who share their personal stories of inner strength and how they live their strengths. Be inspired by these individual stories that have the potential to empower and encourage visitors to jumpstart their road to self-discovery and connect with the greater community of women in Singapore. The women are also spilt by their Strength Archetypes having taken the Strength-Finder test in advance, so consumers can find and relate to those with a similar archetype as them. Also, hear some of these women's personal testimonials of Advanced Génifique, and how they bring their skin's inner strength to life.
LIVE
The fourth zone plays host to a series of authentic livestream sessions organised throughout the duration of the virtual pop-up. Highlights include appearances by regional and local celebrities, together with special guest appearances where visitors discuss an array of topics pertaining to strength, encouraging audiences to embark on their personal journey to #LiveYourStrength.
SHOP
Finally, enjoy exclusive deals by Lancôme at the last zone of the virtual flagship. This zone, modelled after the physical Lancôme store, showcases the full range of Advanced Génifique products and includes features such as a personalisation machine where customisable products can serve as a memorabilia for this first-ever virtual flagship by Lancôme. Be delighted with exclusive shopping treats when you add these Lancôme bestsellers to cart.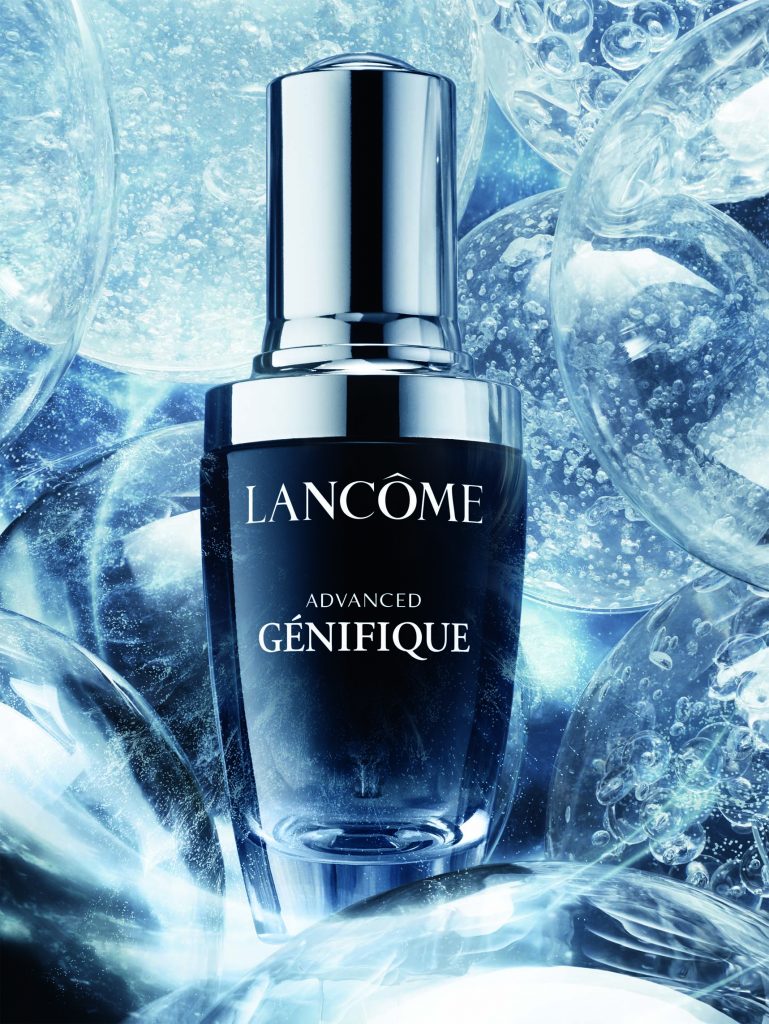 LANCÔME ADVANCED GÉNIFIQUE
A PATENTED FORMULA WITH A UNIQUE COMPLEX OF 7 PRE-AND PROBIOTIC FRACTIONS
As the culmination of 15 years' research, Advanced Génifique harnesses the power and possibility of microbiome science to contain a unique complex of 7 pre- and probiotic fractions. What is microbiome: An integral part of skin surface, our microbiome is invisible – yet powerful, and contributes to 3 major skin functions.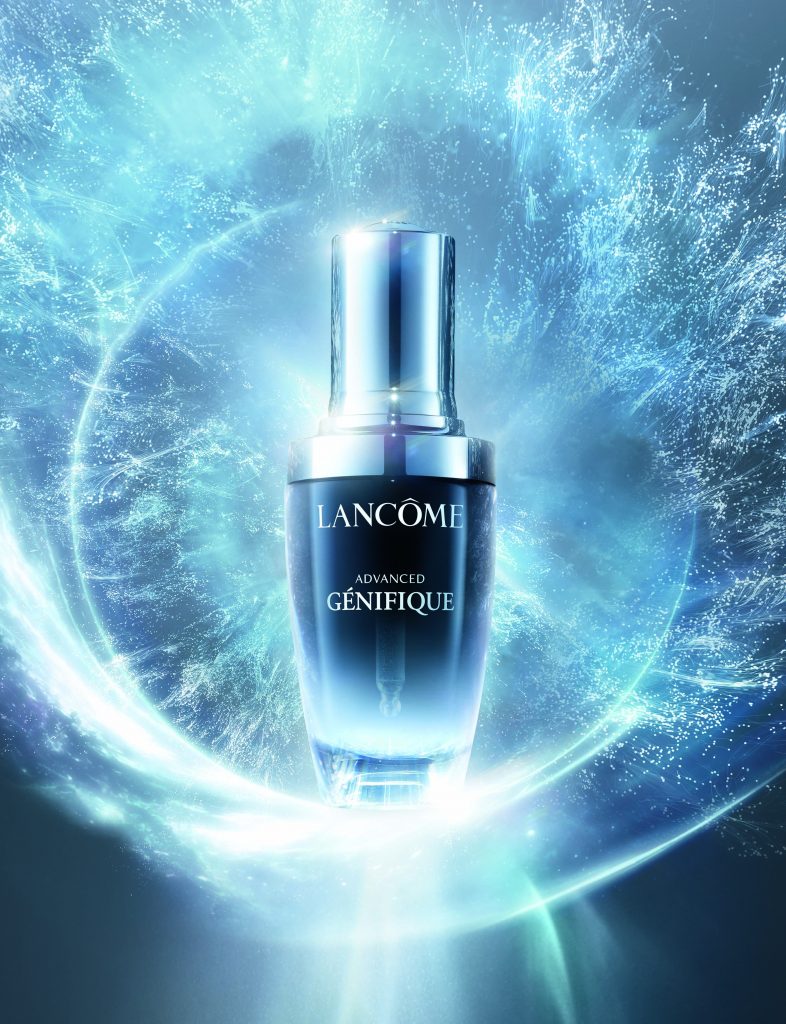 Protect: The microbiome helps the skin defend against pathogens and liberate antioxidant proteins
Regulate: These microorganisms communicate with skin cells and modulate excessive inflammation.
Repair: Your microbiome plays a key role in skin barrier function, in strengthening and recovery. Invisible – but not invincible. A balanced microbiome is the key to unlocking skin health and appearance. Built on microbiome science and proven to strengthen the skin's microbiome,
Lancôme Advanced Génifique is enriched with a powerful complex of 7 pre-and probiotic fractions and helps the skin to recover +77% faster*. After 7 days, skin is youthfully radiant. After only one bottle, skin is smoother and looks visibly glowing, more even, firmer and smoother. Major signs of ageing are noticeably improved.