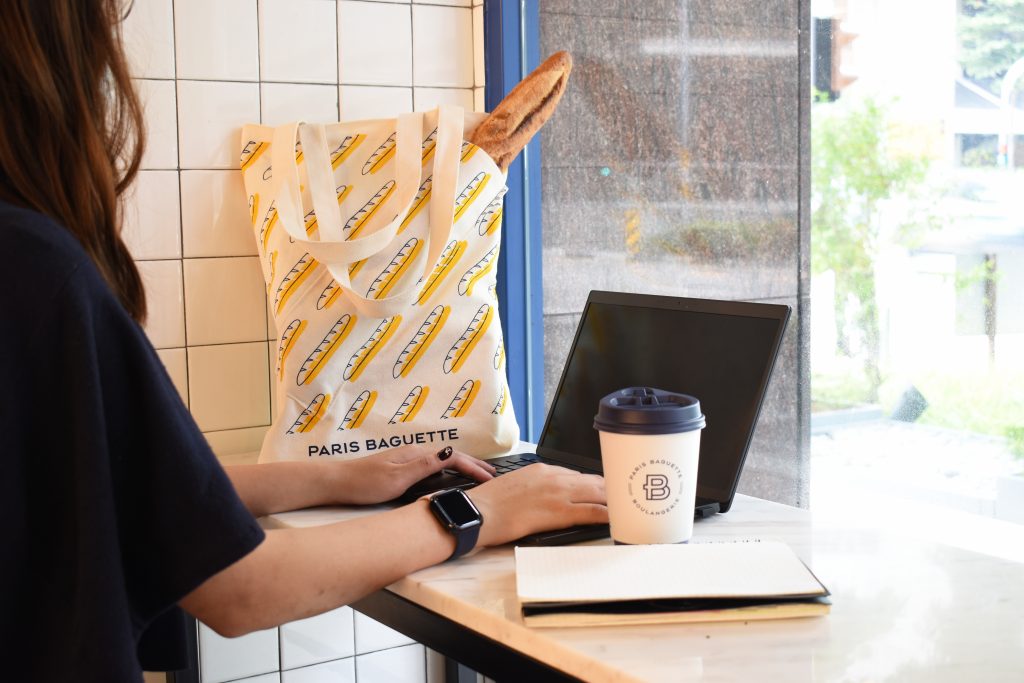 Paris Baguette, the fast-casual bakery known for its quality, delicious and innovative array of bread and cakes, opens its very first store in the northern heartlands of Singapore at Northpoint City on 3 November 2020.
Spanning over 1,600 square feet, the newest outlet offers a kids' menu, a range of ice cream delights and limited-edition merchandise – all exclusive to Paris Baguette Northpoint City.
Spotting Paris Baguette's signature navy blue and gold colour palette, the new contemporary outlet features comfortable, plush seating and is bathed in warm light to exude a pleasant, cosy ambience. At the entrance, customers are greeted by an extensive display of mouth-watering bread, cakes and desserts, that fills the air with its aroma blended with that of freshly-brewed premium coffee. In addition, there are also sandwiches, salads and hot meals to satiate the appetite at any time of the day.
We are happy and excited to expand and open our first Paris Baguette outlet in the northern heartlands of Singapore, despite the pandemic. With this outlet, we want to provide our loyal customers with the refined and elevated experience synonymous with Paris Baguette all around the world. In addition, we hope to also make Paris Baguette Northpoint City the go-to café for families and their kids to enjoy and bond over great food and drinks

Ms. Hana Lee, Vice President of Paris Baguette, South East Asia
NORTHPOINT CITY EXCLUSIVE
The Very First Kids' Menu
For the first time in Singapore, Paris Baguette introduces an all-new kids' menu, exclusive to the outlet in Northpoint City. The menu includes three main options for children to choose from, namely Double Cheese Tortilla Pizza, Pizza In A Cup and Mini Burgers.
The Double Cheese Tortilla Pizza will give double the cheesy indulgence with a combination of Emmental and Gouda cheese layered on top of a crispy and crunchy tortilla base baked to bubbly, golden perfection.
The Pizza In A Cup deconstructs a whole Korean-style pizza into a portable mug, consisting of a blend of sweet and tangy sauces, lots of melted cheese and savoury meats.
The Mini Burgers would delight even the pickiest of palates. Akin to sliders, this mini soft bun burger duo comprises Ham and Cheese and Egg Salad flavours.
Each main dish can be ordered as an ala carte or in a set. The set comes with a drink (plain or chocolate milk) and a Nutella Marshmallow Danish, which is a Danish pastry filled generously with a hearty Nutella spread and chewy chunks of marshmallow. Each main dish is priced at $8.90 while the set is priced at $10.90.
We Heard You Scream "Ice Cream!"
Ice cream lovers, get ready to scream in delight! Making its exclusive debut at Paris Baguette Northpoint City is a wide range of ice cream options that include ice cream bars on a stick, ice cream-filled mochi balls, macaron ice cream sandwiches, ice cream cones and ice cream cups.
Exciting, must-try flavours include watermelon sorbet, strawberry yogurt and red bean. Prices range from $1.80 to $5.50 and they will be available from 3 November 2020 onwards, for a limited time period.
Bag A Limited-Edition Merchandise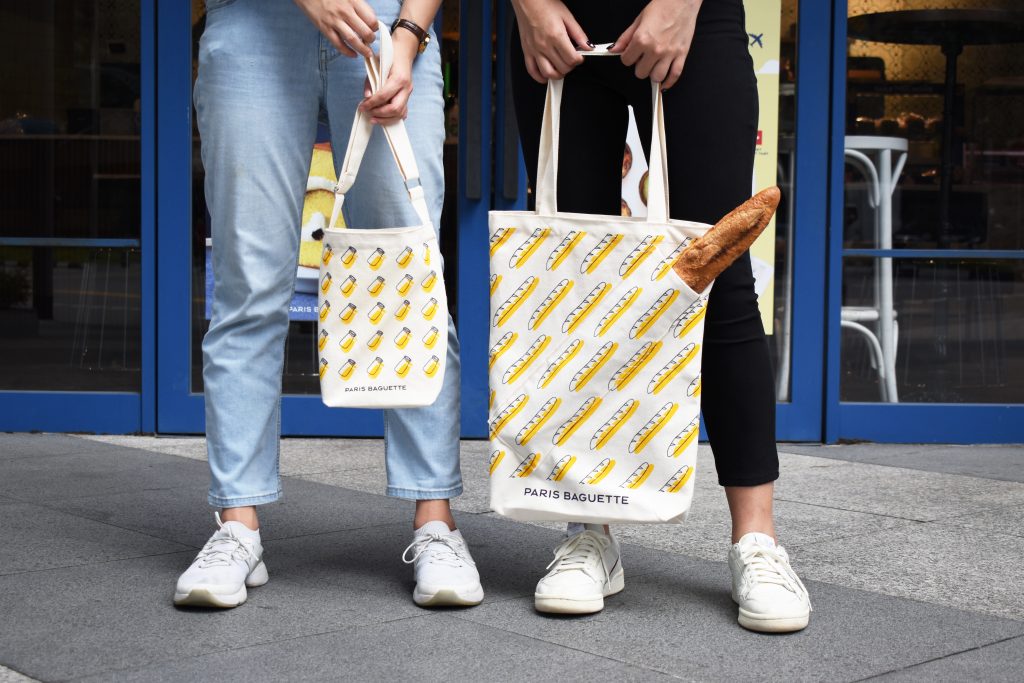 In celebration of the launch of its Northpoint City outlet, Paris Baguette is introducing a specially-designed, limited-edition tote bag that comes in two sizes. The PB Big Tote Bag ($20.00) has a special pocket that can fit a full-sized baguette while the PB Mini Tote Bag ($16.00) can also be used as a kids' sling bag.
NEW AT PARIS BAGUETTE OUTLETS ISLANDWIDE, INCLUDING NORTHPOINT CITY
Say "Hej" to New Danish Pastries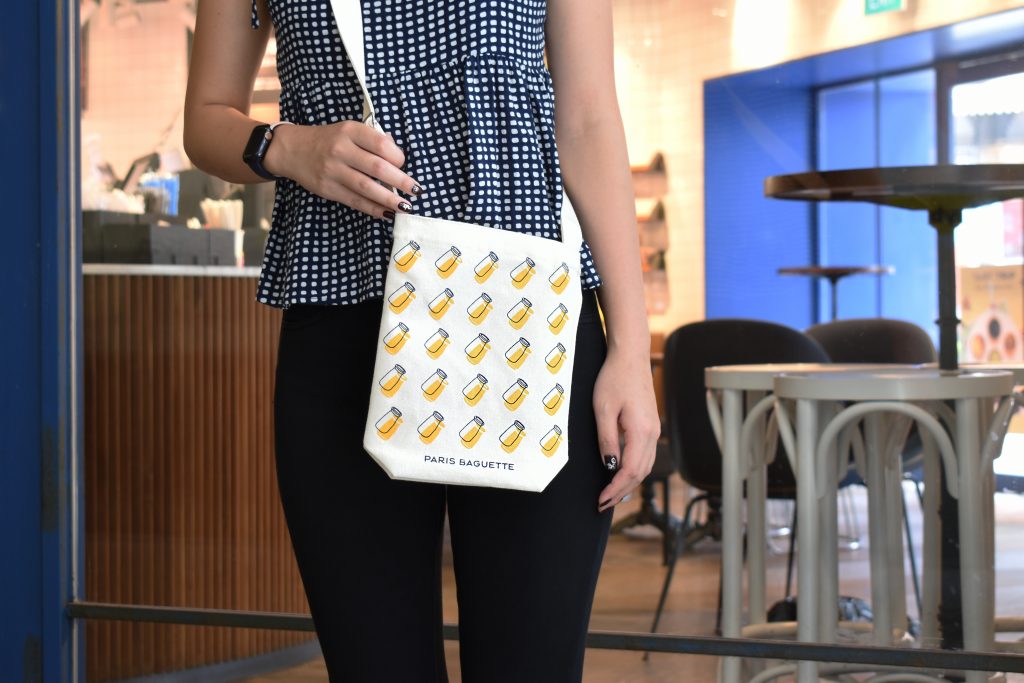 This season, Paris Baguette introduces three new Danish pastries, namely Nutella Banana Danish, Double Strawberry Danish and Kaya Butter Danish, that are available across all Paris Baguette outlets from 3 November 2020 onwards.
The buttery pastry consists of layers of crust that are crisped to golden perfection. When bitten, the crust crackles and gives way to a fluffy and fragrant centre filled generously with sweetened, flavoured cream.
The Nutella Banana Danish pastry is filled generously with a hazelnut cocoa spread and hearty chunks of caramelised banana for a decadent bite that leaves you wanting more.
The Double Strawberry Danish pastry is filled with a delicious strawberry jam and bits of fresh, tart strawberries for a fruity treat at any time of the day.
Inspired by one of our local Kopitiam favourites, the Kaya Butter Danish pastry is filled with a caramel-esque coconut custard cream and topped with a slice of butter for the perfect combination of sweet and savoury. Pair it with our cup of dark premium roast coffee and it's a new level of a scrumptious match made in Paris Baguette.
Customers can purchase these new Danish pastries at $4.70 per pastry or in a bundle of three at a promotional price of $12.50, while stocks last.
Paris Baguette Northpoint City Opening Special Promotions
As part of the new outlet opening celebration, Paris Baguette has lined up a slew of promotions for its loyal customers from now till 30 November 2020, only at Northpoint City, while stocks last:
redeem either a free PB Big Tote Bag (priced at $20.00) or a PB Mini Tote Bag (priced at $16.00) with a minimum spend of $55.00
redeem a free Café Latte with any shortcake purchase
purchase a bundle of three Soft Breads at a promotional price of only $3.00 (U.P. from $7.50).