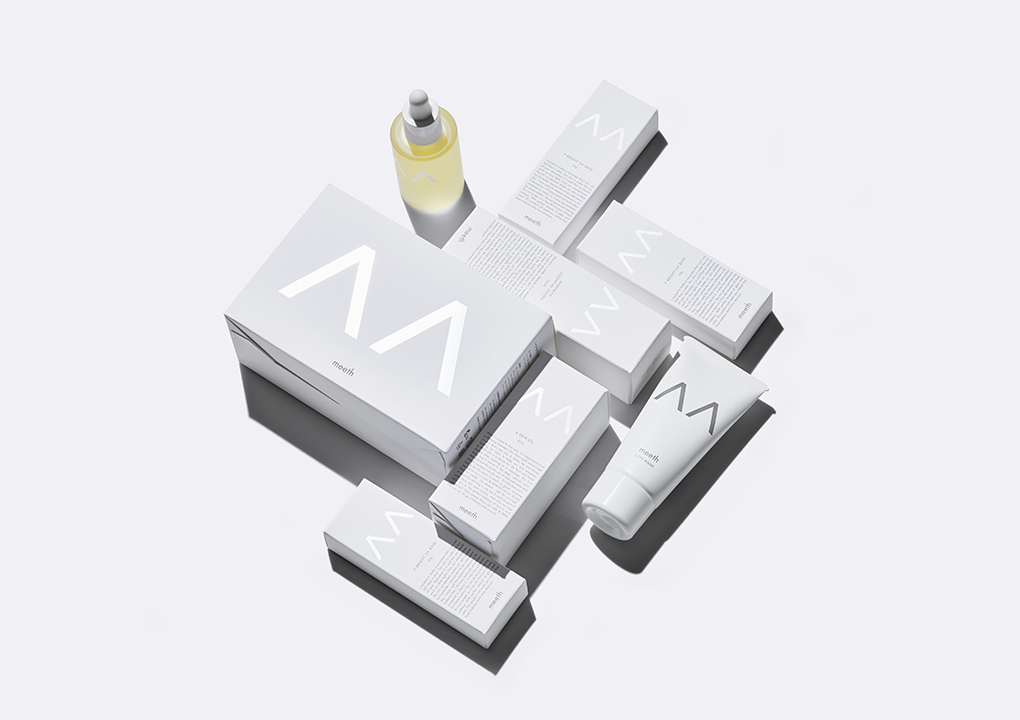 meeth, a Japanese luxury skincare brand that is grounded in the philosophy of marrying what first appears to be seemingly oppositional entities of naturalness and scientific rigor. The company, first established in 2019, is led by Sonmi, a Japanese Model, Actor and Business woman, who was inspired by her passion in helping people gain confidence in their own skin. meeth's philosophy centres around extracting quality natural ingredients from around the region and combining it with the highest innovation and technology, in order to bring forth naturally derived ingredients that gently nourish, enhance and foster healthier skin from within. Partnering with various facilities that are experts in their field, meeth is able to procure the best ingredients and formulations, such as mineral-rich water from Sapporo and Iwanai in Hokkaido, to their carbonated masks that oxygenate and hydrate. Their products also feature naturally derived plant extracts that are rapidly absorbed, such as Pentavitin that binds within the outer layers of skin to ensure deep hydration, as well as Fullerenes, which is a potent antioxidant that protects against free-radicals and prevents aging, rosacea and eczema.
Being a Japanese skincare brand, they also are highly dedicated to harnessing the true power of nature through scientific rigor, and boast of a small yet powerful range of simple products. Despite emerging from such a competitive Japanese domestic market, wherein only 10% of beauty products remain after their first year, meeth has emerged a standing victor. Today, the brand boasts the acclaim of many and have obtained for themselves a loyal skincare following.
Pricing and Availability:
meeth specialises in a select range of key products, including their best selling 'morerich' series, which features their carbonated 'morerich' Face Mask Packs (SGD 190) and 'morerich' Essential Lotion (SGD 115). They also have their own range of Lifty Wash facial cleanser (SGD 65), F Bright UV Base sunscreen (SGD 70) and meeth Skin Oil (SGD 80).
Available now in Singapore on meeth's online website (https://meeth-apac.com/)