After closing for seven months to renovate its premises as well as retrain both its kitchen team and service staff, Taste Paradise's is set to begin its new chapter.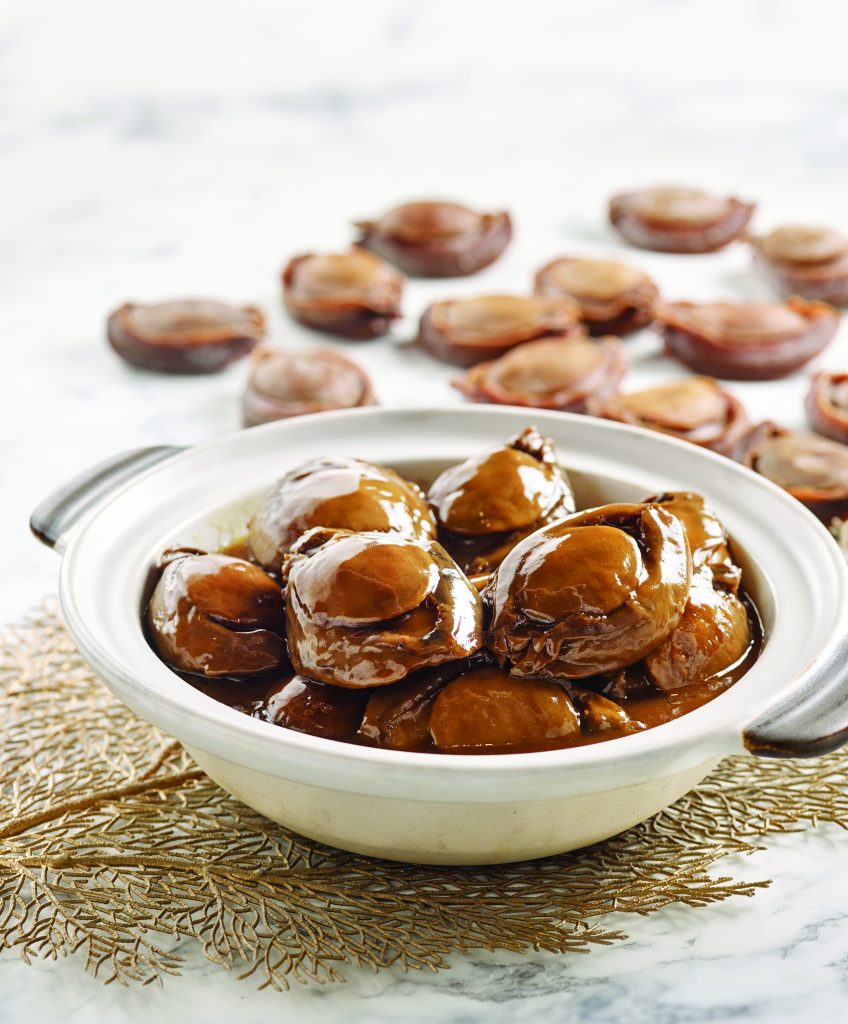 The kitchen is now helmed by 32-year-old Executive Chef Chan Chung Sing and 58-year-old Executive Chef Chan Wing Kwong, both hailing from Hong Kong. Previously from Paradise Pavilion, Chef Chan Wing Kwong brings to the table his 40-plus years of culinary experience in Cantonese cuisine. The younger Chef Chan Chun Sing breathes new life into the decades-old Taste Paradise, drawing on his over 15 years of experience working in restaurants such as Dragon King and Lei Garden, Hong Kong.
A Showcase of Emphasising on Classic Cooking Styles
Taste Paradise's chefs will be keeping to the philosophy of preserving and showcasing the ingredients' natural flavours in every dish. Going light when using sugar or spices, the chefs will harness their skills and cooking techniques to bring out the best in every ingredient while also imbuing traditional dishes with an innovative touch. 
The refreshed menu will feature an extensive selection of Cantonese fare, from Cantonese roast to double-boiled soups, shark's fin, bird's nest and abalone offerings to live seafood and dim sum. Must-have menu highlights include the following:
Signature Braised 10-Head Australian Dried Abalone in Abalone Sauce
Signature Charred Honey BBQ Kurobuta Pork
Double-boiled Sea Whelk with Kampong Chicken Soup
Steamed Live Marble Goby 'Soon Hock' with Garlic and Beancurd Skin
Poached Rice with Assorted Seafood in Lobster Broth
Another essential 'ingredient' of Cantonese cuisine is the mastery of heat control. Knowing how intense the heat needs to be, and the precise timing to add the ingredients to the wok, comes only with experience. The two factors, when done right, ensure the attainment of perfect textures and extraction of the ingredients' natural flavours. Cooking at high heat, and quickly, also achieves the elusive wok hei, or breath of the wok, which is the hallmark of any good Cantonese dish.
Sublime Wine-pairing Experience – Over 200 labels of New World and Old World Wines
The dining experience is poised to become even more sophisticated as the restaurant embraces the culture of wine pairing. Featuring over 200 exquisite labels from France, German, Italy, Spain, United States and Argentina, Taste Paradise's experiential wine journey is specially crafted by its chief sommelier Vance Yeang, who has over 15 years of experience working in highly lauded restaurants, including two one-Michelin-starred restaurants in France. Each wine label will be available by the bottle.
Yeang has also come up with a special Sommelier Selection, which features his top 10 recommendations of the month. Each recommendation is available by the glass (starting from S$12). What is more, there will also be a walk-in wine cellar displayed with over 1,000 bottles of wines and twelve exclusive private wine cabinets for VIP guests.
Periodically, Taste Paradise will conduct wine training and tasting classes for its service staff to ensure their knowledge is up to date. 
About Taste Paradise
Taste Paradise is an award-winning fine-dining restaurant that offers a well-curated menu of Cantonese dishes, from Cantonese roast to dim sum, double-boiled soups to live seafood dishes. In 2020, guided by newly minted Executive Chef Chan Wing Kwong and Executive Chef Chan Chung Sing, the restaurant underwent a brand revamp, which saw its return to the roots of classic Cantonese cuisine. Utilising classic cooking styles, the culinary team aims to bring out the best in every ingredient.
Address: 2 Orchard Turn, ION Orchard #04-07 Singapore 238801
Tel: +65 6509 9660
Operating hours:
Mon to Fri 11.00am – 3.00pm (last order at 2.30pm), 6.00pm – 10.00pm (last order at 9.30pm)
Sat, Sun & PH 10.30am – 4.30pm (last order at 3.30pm), 6.00pm – 10.00pm (last order at 9.30pm)
Total seating capacity: 162 seats