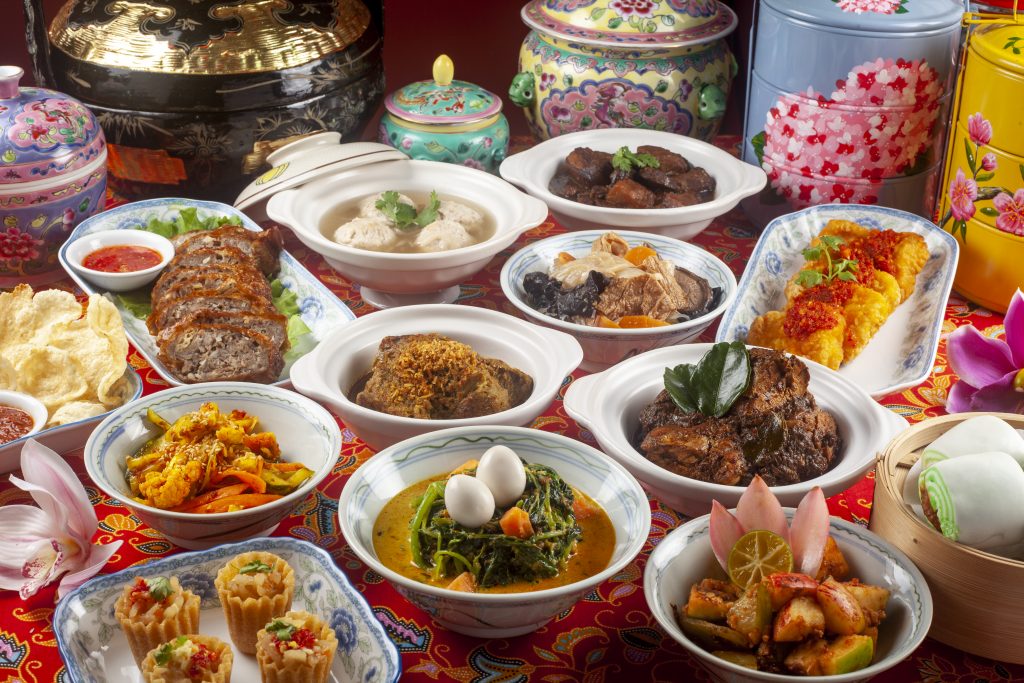 Chilli Padi Nonya Café is pleased to present a new and refreshed Peranakan a la carte buffet concept at its Heng Mui Keng Terrace restaurant. Customers may look forward to a uniquely-Peranakan dining experience, where food is served in a format reminiscent of traditional tok panjang (long table feast).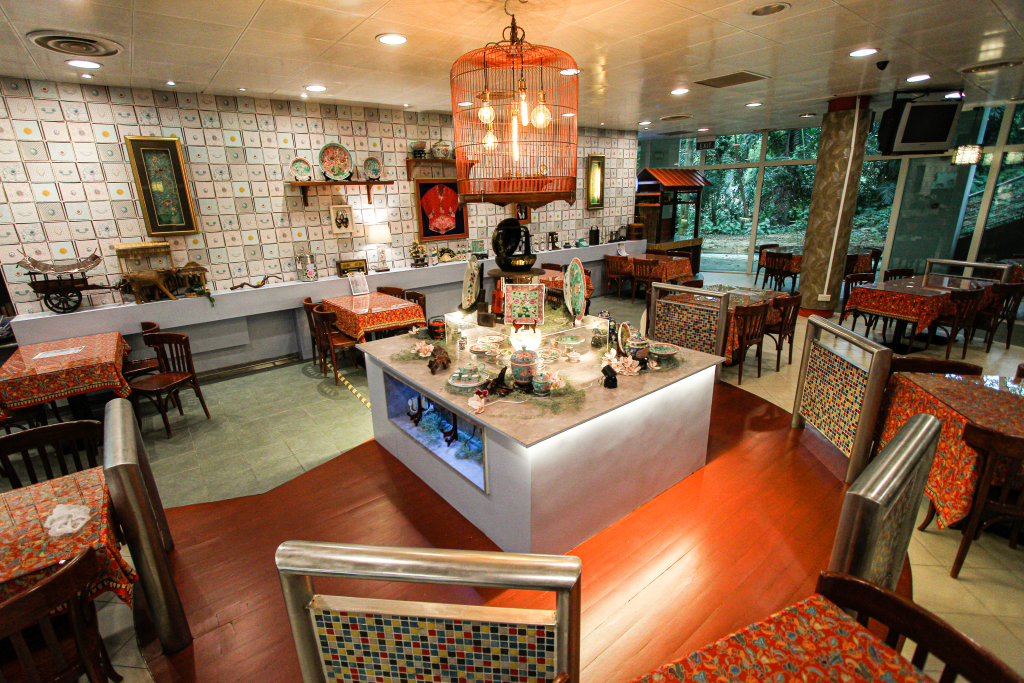 Part of the established Chilli Padi family of Peranakan restaurants and food services, Chilli Padi Nonya Café is best-known for its 'All You Can Eat' Peranakan buffet, a popular dining destination for family meals, as well as gatherings and celebrations. The brand is founded by Chef Patricia Lee, who was trained under the tutelage of veteran Peranakan Chef, Baba Jolly Wee.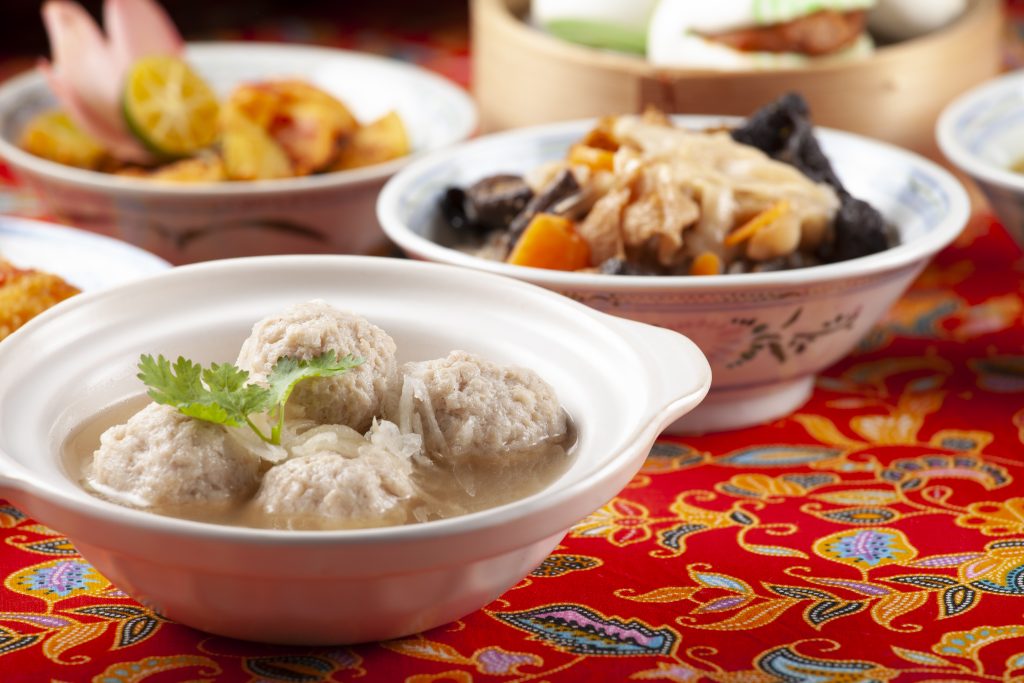 Today, the Chilli Padi brand is helmed by Patricia and her son, Kuah Bing Cheng, both of whom seek to share and celebrate the wonders of Peranakan cuisine and culture through quality food. Patricia shares more about the reopening, "We are excited to welcome customers, old and new, to Chilli Padi Nonya Café. We continue to serve authentic Nonya fare, made with care, attention, and quality ingredients, at an affordable price for all to enjoy."
Chilli Padi Nonya Café's 'All You Can Eat' a la carte buffet features quintessential Peranakan dishes, prepared by a skilled team of Chefs.
The menu presents an impressive repertoire of dishes, ranging from appetisers and soups, to meat and vegetable curries, seafood options, as well as sweet treats and kuehs. Diners can customise their meal, choosing from over 18 options on the menu, and have their portions replenished, until satisfied.
The café is open for lunch on Mondays to Sundays (11.15am – 3pm/2.30pm on the weekend) and dinner on Fridays to Sundays and Public Holidays (6 – 9.30pm). A High-Tea buffet is also available on weekends (3 to 5.15pm). The a la carte buffet prices are as follows:
To begin, diners can choose from a selection of classic Peranakan starters to whet their appetites.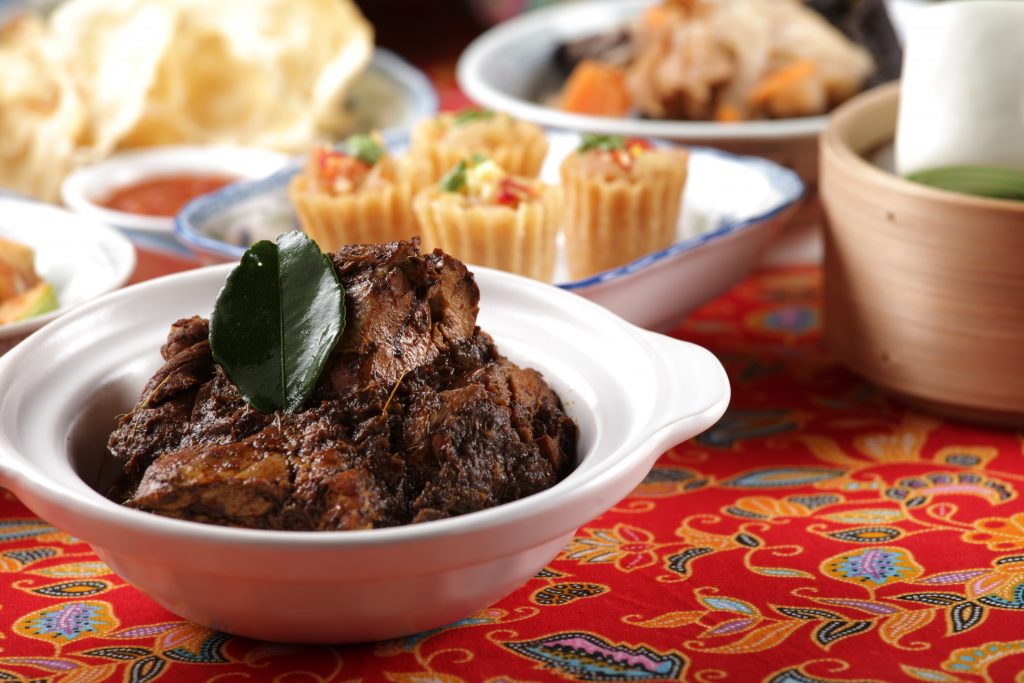 Highlights include the DIY Kueh Pai Ti, crisp, golden shells, served with a filling of turnip braised with dried shrimp, topped with hard-boiled egg and tangy cilicuka; a refreshing Nonya Fruit Rojak of diced fruits, including guava and apple, tossed in a calamansi and prawn paste dressing, perfumed with torch ginger flowers; and Otah Mantou, fluffy steamed buns stuffed with grilled spiced fish cake. Also available is the Bakwan Kepiting, a wholesome pork and crab meatball soup.
Meaty Mains
Perfect accompaniments to a fragrant bowl of jasmine rice are dishes the likes of Ayam Buah Keluak and Beef Rendang. These Chilli Padi signatures are prepared with a wide variety of spices and ingredients, which come together to create rich and intensely aromatic rempah (spice pastes) that are used to prepare these well-loved dishes.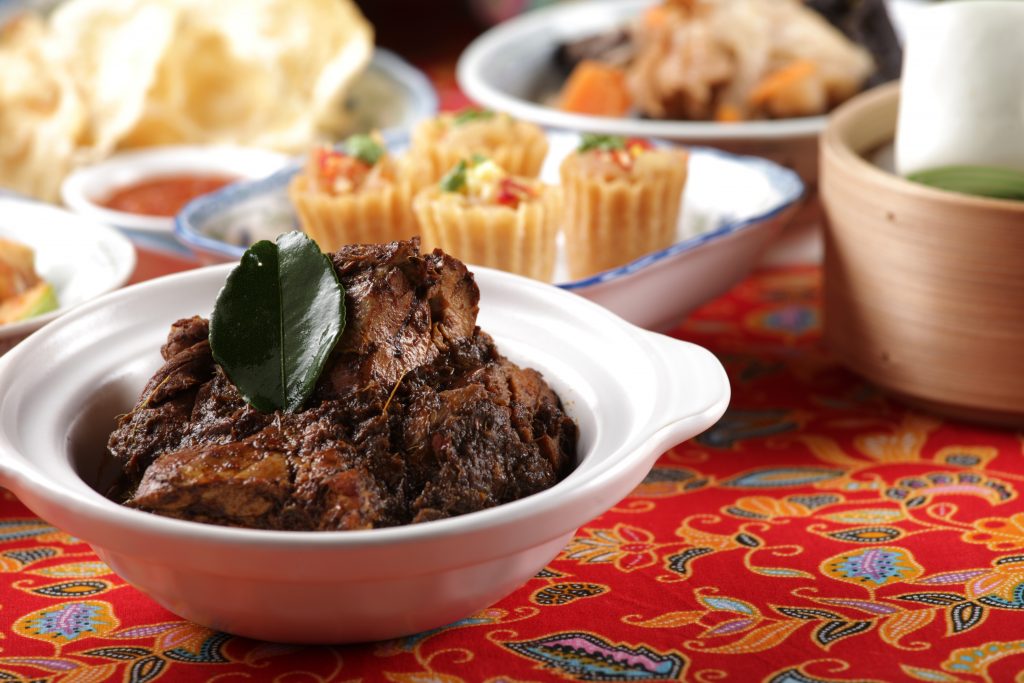 The café's Ayam Buah Keluak presents juicy morsels of chicken meat, braised for hours in a rich, dark, and earthy buah keluak (black nut) gravy, while the Beef Rendang serves up tender chunks of beef shank in a thick curry, redolent with aromatics such as lemongrass and galangal, and topped with kerisik (toasted grated coconut)
The Babi Ponteh is delicious as well – pork belly is braised in a savory and umami rich fermented soy bean paste gravy that is delicately balanced with deep caramel notes from dark soya sauce. Another top pick is the Ngoh Hiang Roll – deep fried pork and shrimp meat roll, moreish golden brown nuggets, best enjoyed with sweet sauce and chilli.
Vegetable and Seafood Options
Meaty numbers aside, the Braised Nonya Chap Chye and Green Vegetable Masak Lemak Keledek are not to be missed. The latter features a bright, turmeric-tinged coconut curry, heady with the fragrance of dried shrimps. Fresh spinach is stewed in this concoction and is a tasty addition to the table.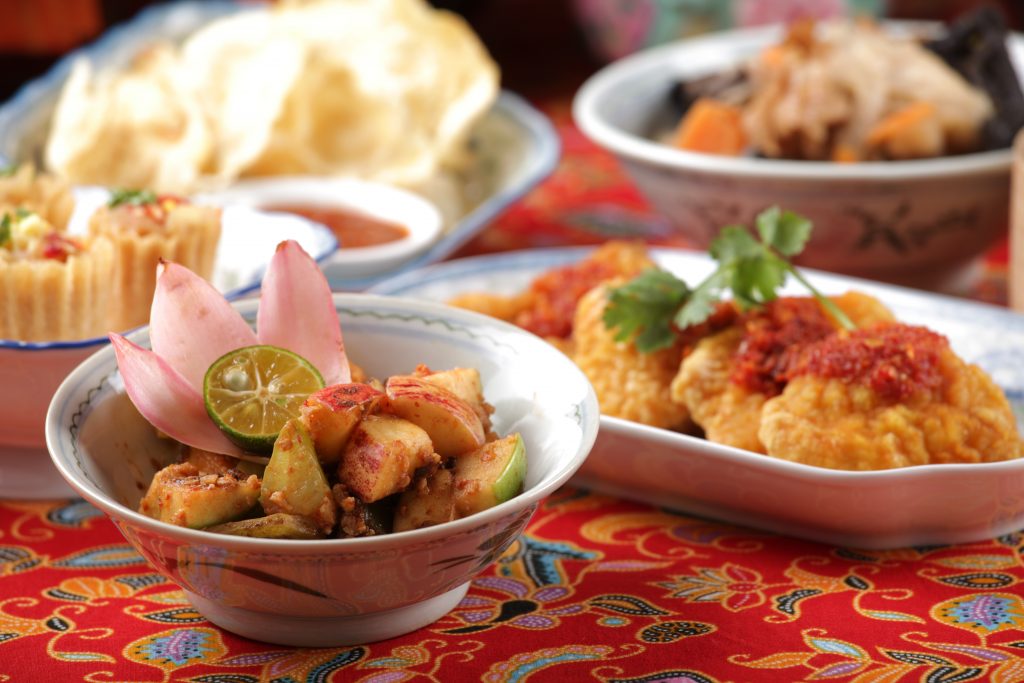 Seafood makes an appearance in the form of Ikan Goreng Chilli Garam, an extremely popular item at the café. These crisp, gold morsels are garnished with a delightfully spicy and tangy chilli garam.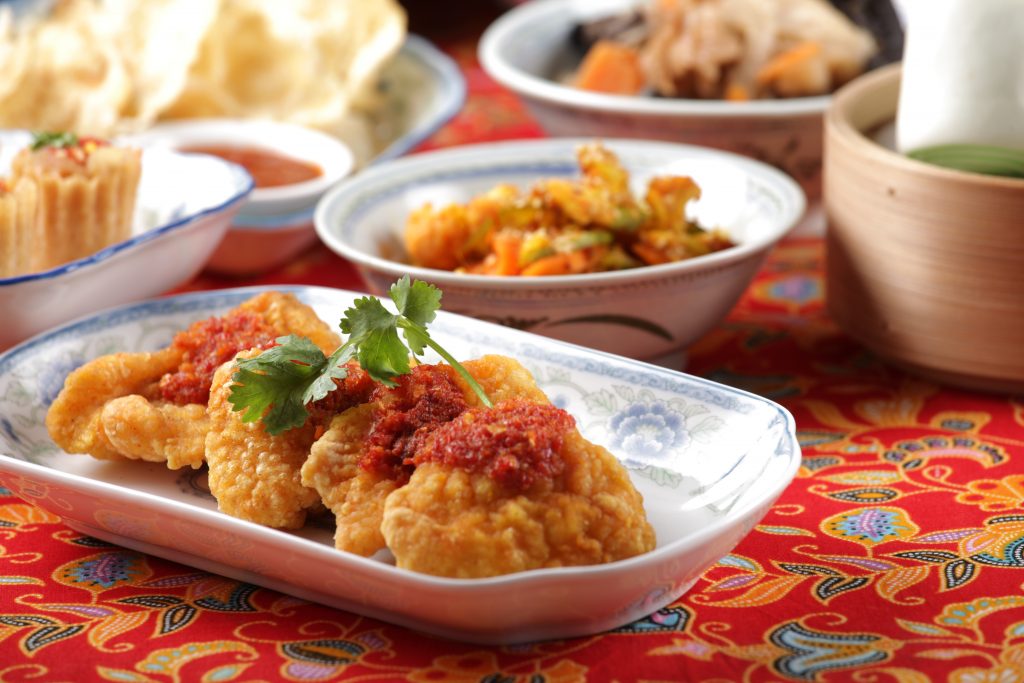 Noodles
Available on weekends and public holidays are the highly-recommended Wok Fried Dry Mee Siam, prepared by tossing dry chillies and a mix of spices in a well-heated work, before adding tamarind and soft, springy vermicelli noodles; and Signature Nonya Lemak Laksa, bowls of rice flour noodles, steeped in an incredibly aromatic, spice-rich, coconut based gravy, and served with prawn, hardboiled egg, cucumber, and laksa leaves.
The Wok Fried Dry Mee Siam is available on weekends for lunch, dinner, and high-tea; while the Signature Nonya Lemak Laksa is available on weekends for high-tea only.
Sweet Treats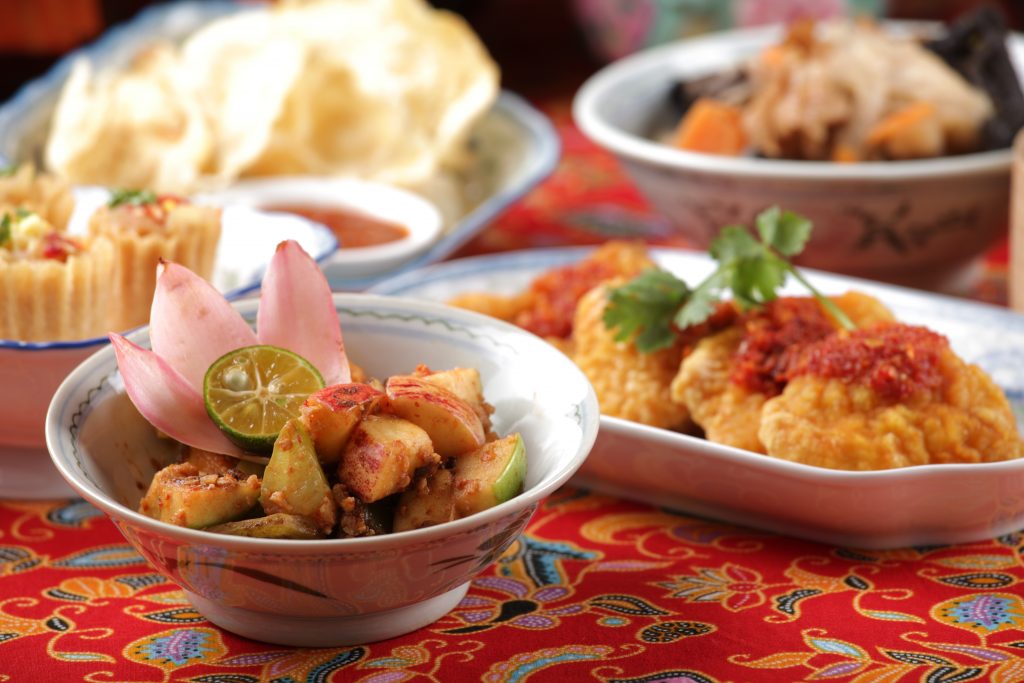 To complete the meal, the café offers an assortment of delectable desserts, from sweet soups to kuehs, cakes, and deep fried snacks.
To calm the heat of spicier dishes, diners may opt for the refreshing Chilled Lemon Grass Jelly with Aloe Vera, followed by the Soya Beancurd with Gula Melaka. For a comforting close, Pulut Hitam (black glutinous rice sweet soup) is apt.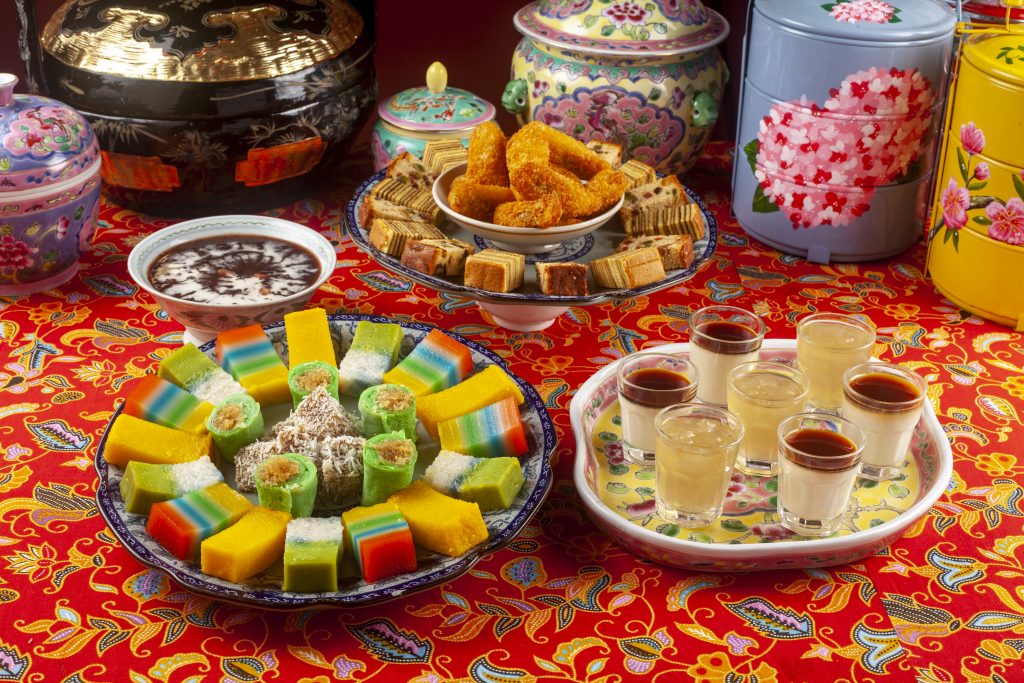 If appetites allow, sample the café's generous selection of Nonya kuehs, including Ang Ku Kueh, Kueh Sarlat, and Kek Lapis; or the Cempedak Goreng, which finds cempedak coated in panko, then deep fried to render its flesh soft and custard-like.
CHILLI PADI NONYA CAFÉ Founded in 2005, Chilli Padi Nonya Café is an extension of the renowned Chilli Padi Nonya Restaurant, which was established in 1997. Headed by Chilli Padi founder, Patricia Lee, Chilli Padi Nonya Café presents an a la carte buffet concept, serving up an unforgettable dining experience with quality and authentic Peranakan fare at affordable prices.
Address: 29 Heng Mui Keng Terrace Block E #06-21 Singapore 119620
Telephone: 6872 2982