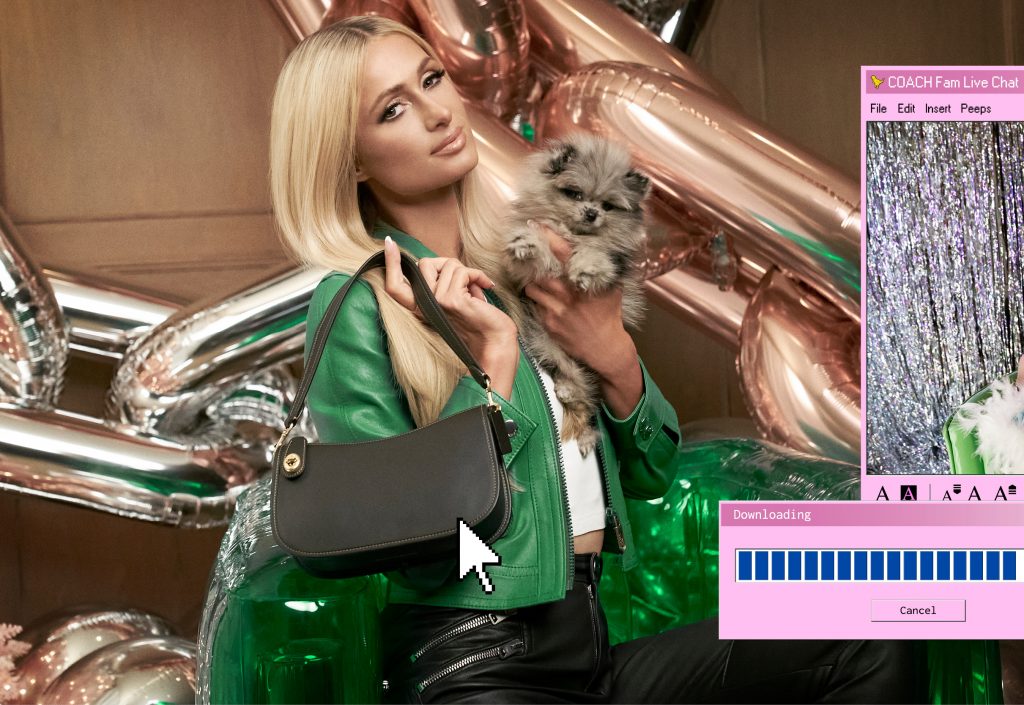 Coach today introduces the Swinger Bag with a festive film starring Paris Hilton, members of the Coach Family Kim Petras and Rickey Thompson.
Created with photographer and director Christelle de Castro, the film is a playful throwback to the noughties and shows the cast staying connected this holiday. It champions togetherness, optimism and traditions old and new––and underscores the message of Coach's holiday campaign—that this year, "Holiday is Where You Find It."
An archival Coach style, the Swinger bag nods to the mini-bag moment of the early aughts. Reintroduced in Glovetannned Leather and the house's iconic Signature, it reflects Creative Director Stuart Vevers' vision of heritage reimagined for now.
Available at all Coach Outlets