In celebration of Chinese New Year 2021, Johnnie Walker is proud to offer the new, first-of-its-kind limited-edition Chinese New Year design for John Walker & Sons King George V. A rare combination of exquisite Scotch whiskies, drawn from extremely rare, precious casks, it is an elegantly rich and creamy whisky that has rarity reflected in every drop. In the 14 years since it was first released, this indulgent Scotch has never had a limited edition of any kind, so this new limited-edition design offers a truly unique opportunity for the perfect gift to mark the beginning of 2021's Spring Festival. Every set of the John Walker & Sons King George V Chinese New Year Edition will also be complemented with a booklet of five exquisite red packets, a timely addition for the festivities.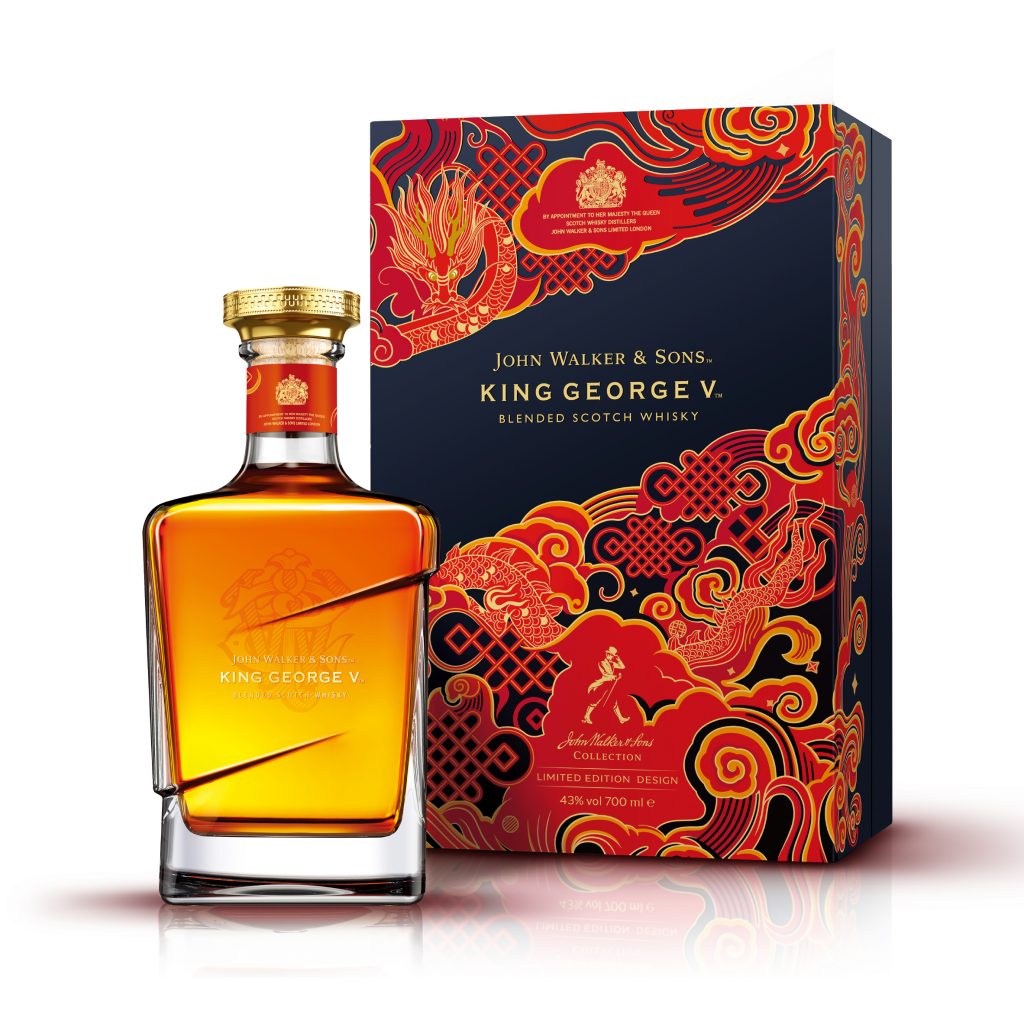 The immaculate design celebrates the Year of the Ox, with bespoke artwork that is a modern take on traditional Chinese patterns and designed inspired by Asian couture. The beautifully illustrated celebratory pack features a contemporary knot design that pays homage to the traditional practice of weaving and hanging Chinese knots immersed in clouds to symbolise good fortune for the new year.
Dotted coins represent fortune, longevity and good luck, while the noble dragon soars above this incredible vista as a symbol to the whisky's link with nobility. Presented in the iconic John Walker & Sons decanter, it features a bold angled cut across the front of the glass that echoes the world-famous slated label on signature Johnnie Walker square bottles. For this limited-edition collectible, red has been added to the neck of the decanter to match the celebratory new pack.
Tasting Notes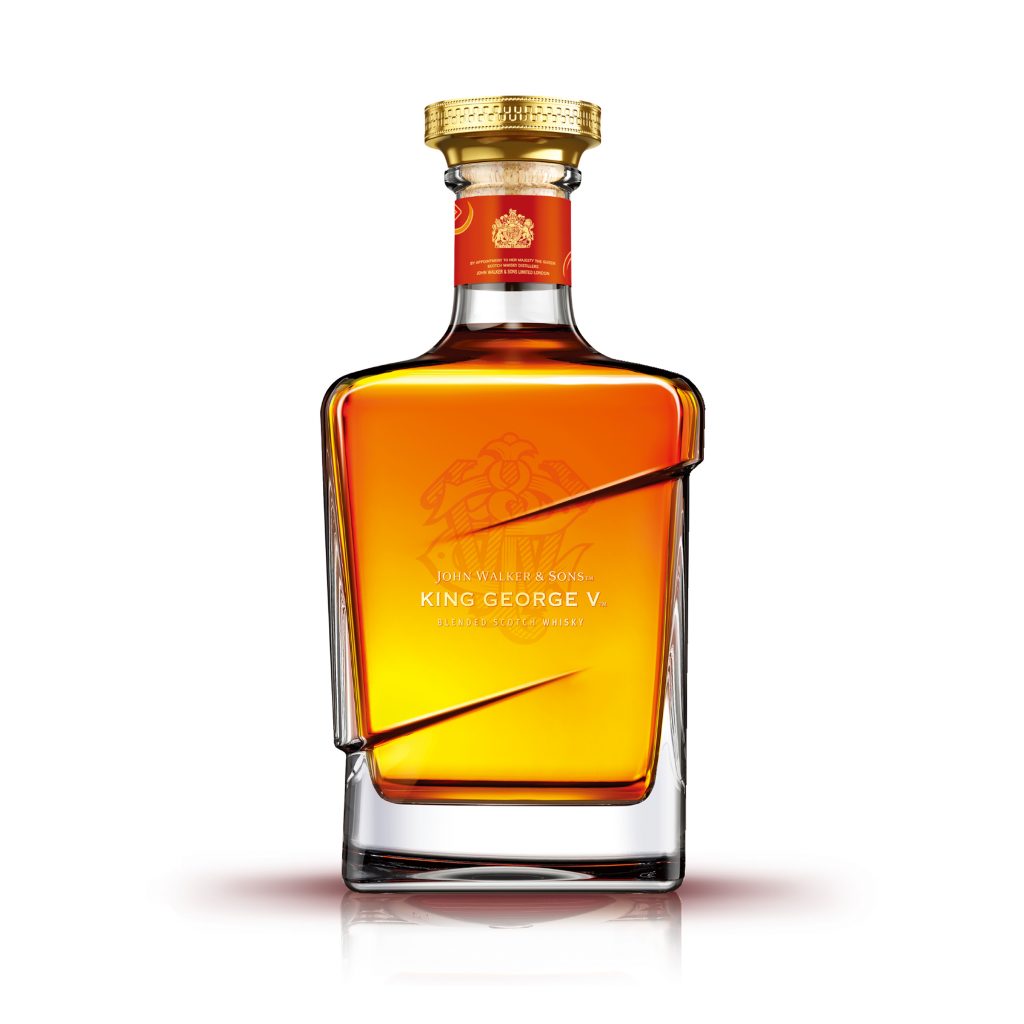 John Walker & Sons King George V is inspired by the great whiskies made during the reign of King George V. Carefully concocted by the expert whisky blenders, it is reminiscent of the elegant signature flavours and style of that era. Rich fruit and an abundance of spices are perfectly balanced with creamy vanilla sweetness, carried on wisps on maritime Port Ellen smoke for a long, indulgent finish. The prestige whisky is ideal served with ice or with a splash of soda to showcase the rare and precious aromas and flavours. The best way to serve this deluxe liquid is poured into a whisky glass and enjoyed neat, with ice or a dash or water or soda to open up the flavour.
The Distillation
To craft John Walker & Sons King George V, the team of whisky experts have hand-selected whiskies from distilleries across Scotland that existed during the monarch's twenty-five-year reign over Britain. These precious whiskies are amongst the most treasured reserves and include extremely rare casks of the famed Islay 'ghost' distillery, Port Ellen.
John Walker & Sons King George V Chinese New Year Limited Edition is now available at diageorareandexceptional.com.