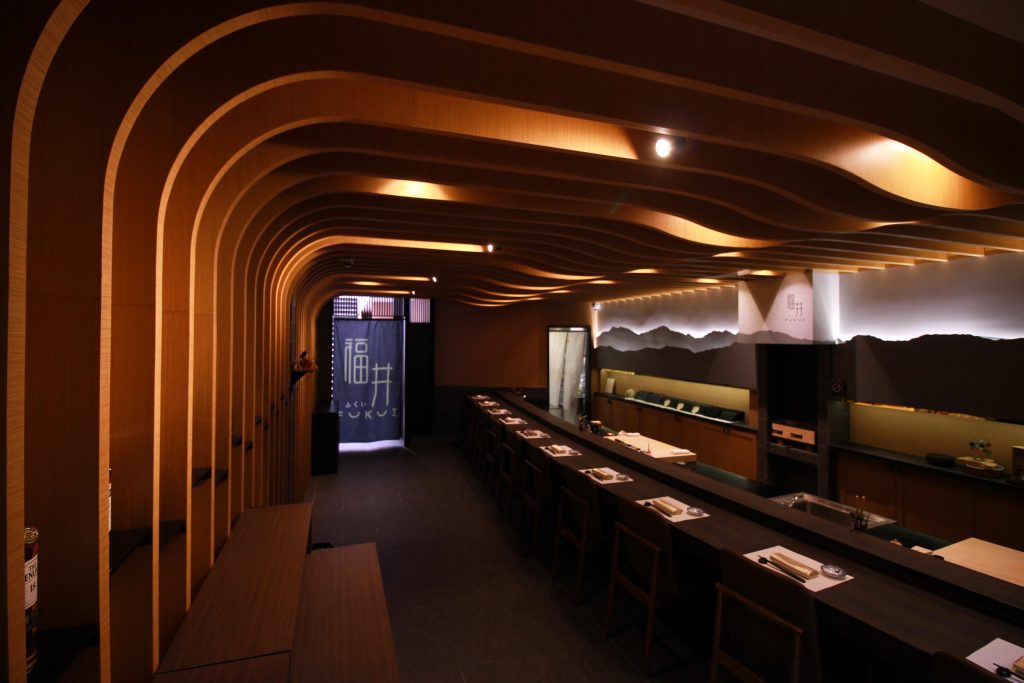 Fukui (福井), a hospitality-driven omakase concept, is set to open doors officially on 1 March 2021 at 25 Mohamed Sultan Road. Sisters Eugenia and Emilia Tan are joined by veteran chef Nick Pa'an (of now-defunct Santaro Japanese Restaurant) topresent the storied culture and boutenous offerings of Japan, within modern interiors inspired by the comforts and tranquility of a ryokan.
Set within a shophouse, the 3,000-sq ft restaurant exudes an aesthetic echoing Japanese sensibilities of simplicity and serenity. An interplay of light and dark wood and stylish natural elements run through the capacious interior that celebrates comfort and elegance, offering diners a sanctuary from the buzz of Singapore's city centre.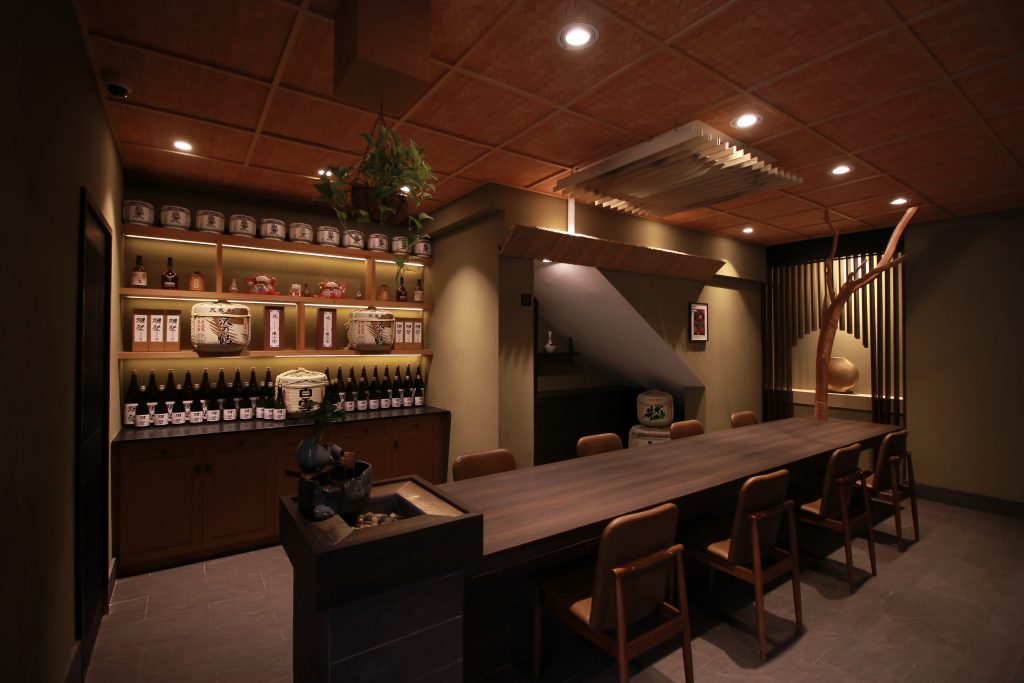 Upon entering, guests are led through a passageway, giving the illusion of having been transported to an exclusive corner of Japan. The alluring scene changes between day and night, with inviting rays of the afternoon sun dancing across the wooden banners.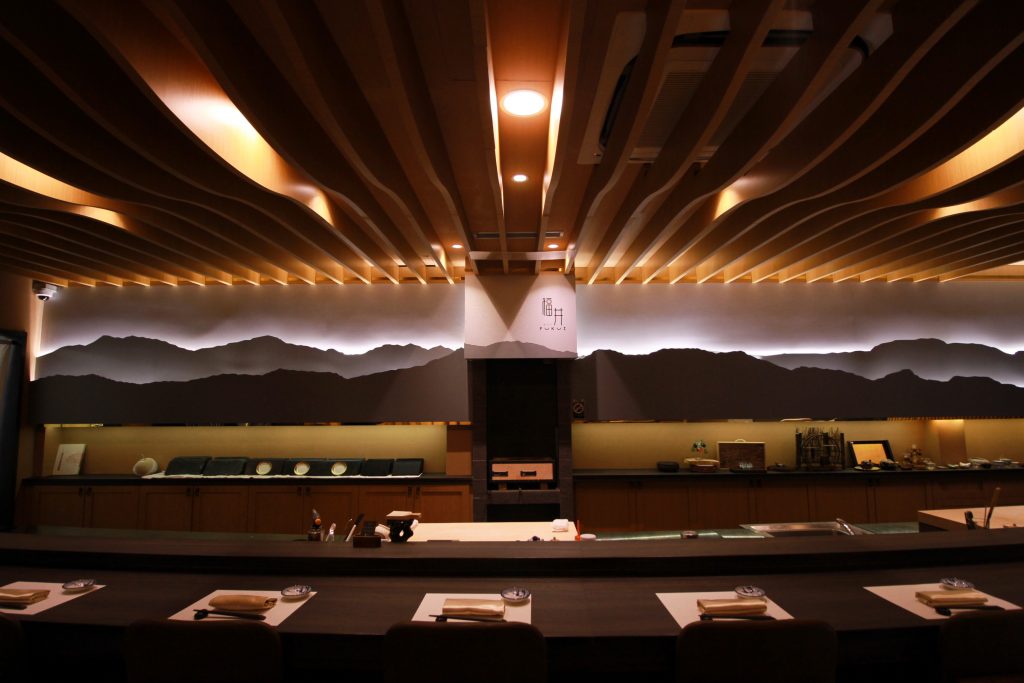 The formality of the 12-seater sushi counter in the main dining area is offset by a lively ambience, providing a space for patrons from couples to groups of friends to enjoy an uninterrupted view of Head Chef Pa'an and his team at work. While seated in custom-made Brazilian leather chairs, the warm, golden lighting that envelopes the space is further accentuated by the wall installation featuring the undulating silhouettes of Fukui Prefecture's many mountains.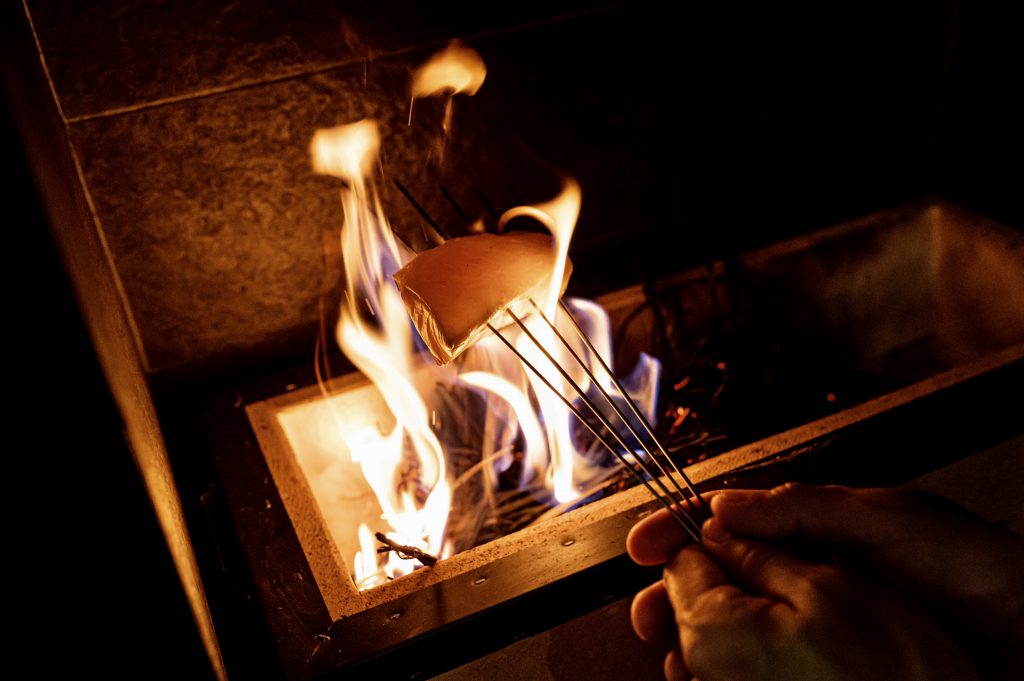 Senses are stimulated throughout the entire experience at the main counter as well as the two capacious private dining rooms. In configurations of an 8-seater and a 12-seater, the intimate setting continues the design narrative to immerse patrons and create a social atmosphere, be it for a celebration or a business meeting.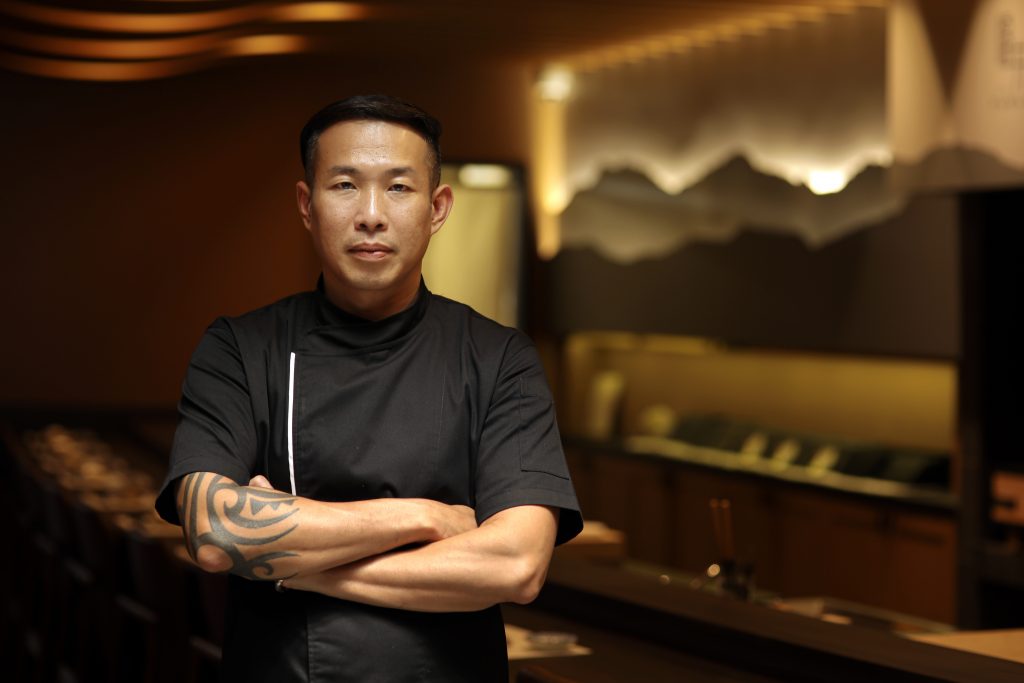 Coupled with omotenashi – Japan's famed style of hospitality from the heart – curated dining menus for lunch and dinner feature a gastronomic journey through Japan's seasonal best sourced from Tokyo's Toyosu Market, Saga Prefecture and Hokkaido. Head Chef Pa'an, with over 20 years of Japanese culinary experience under his belt, presents a simple yet bold cuisine showcasing traditional cooking methods, the refined flavours of premium Japanese ingredients and his own modern twists. The experienced chef also specialises in sauces and sticks by a strict principle of making or mixing his own, from ponzu, shoyu to a luscious wagyu beef dipping sauce, to best accentuate each course.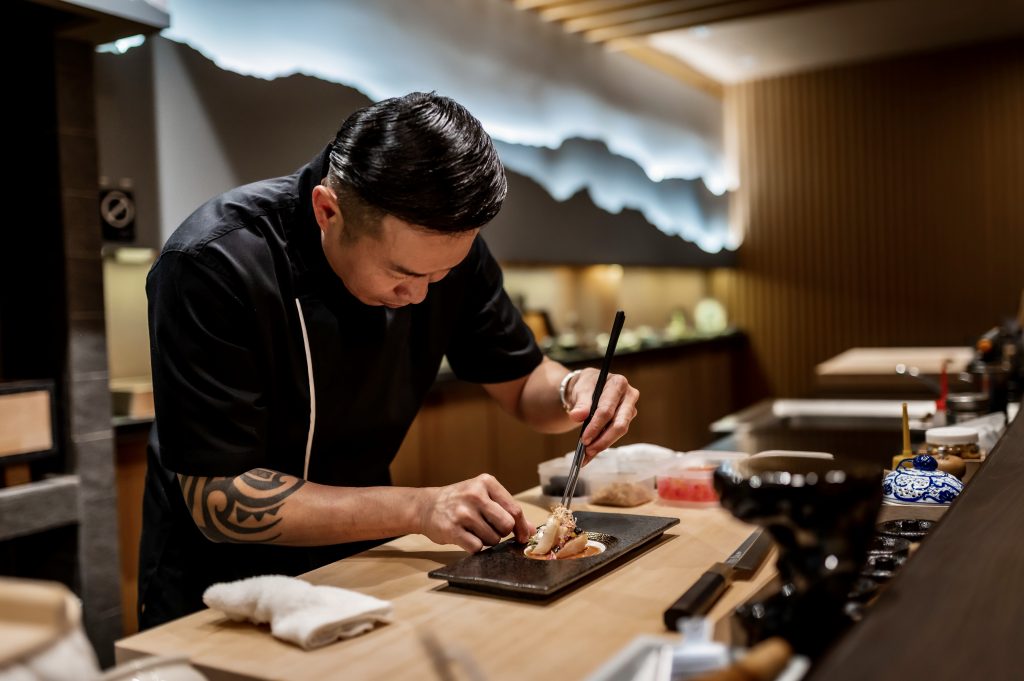 Expect ingredient-driven creations, from teasing the natural oils out of kanpachi (great amberjack) with warayaki (traditional straw fire cooking) in full view of patrons to his two-year-old and growing anago (sea eel) sauce that accentuates plump Hokkaido rice grains and an unlikely accompaniment of house-marinated garlic for his sushi courses. The menu flows with the seasons, changing and incorporating Japanese produce at its peak every month.
Alongside is evolving beverage list, with options running the gamut from coveted Japanese whiskies, wines and sake. The latter will include top breweries, such as Dassai and Juyondai, as well as lesser known breweries from Fukui Prefecture, including Kokuryu brewed with locally grown Gohyakumangoku rice grains, to name a few.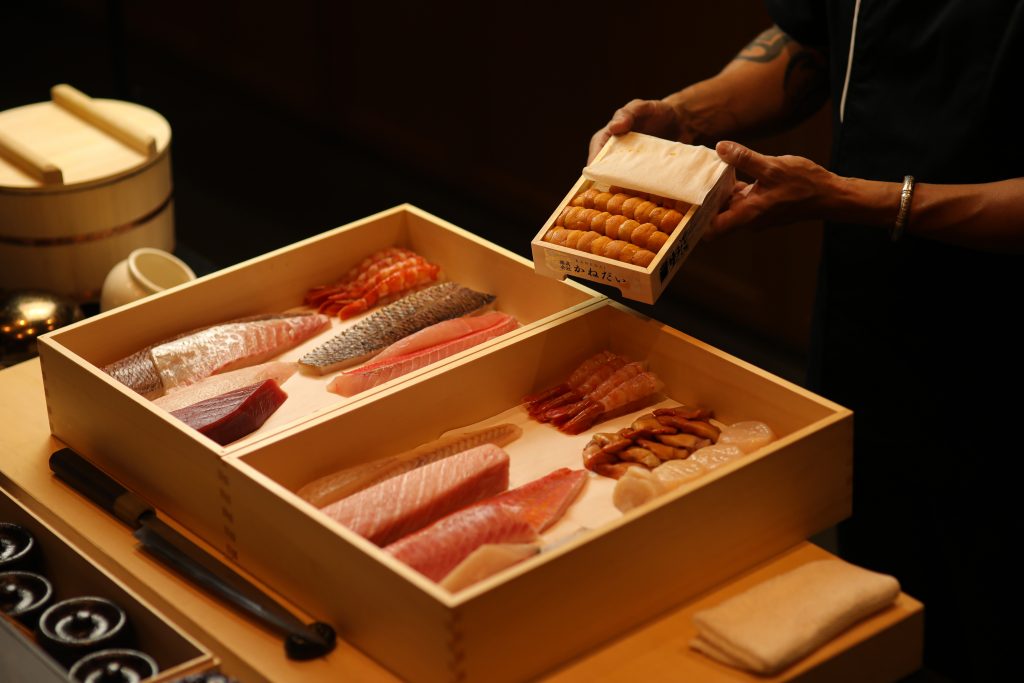 A meal at FUKUI delivers exceptional quality and value. Lunch starts from $88++ for six courses to $158++ for seven-courses, and dinner starts from $188++ for seven-courses to $338++ for 13-courses.
About Fukui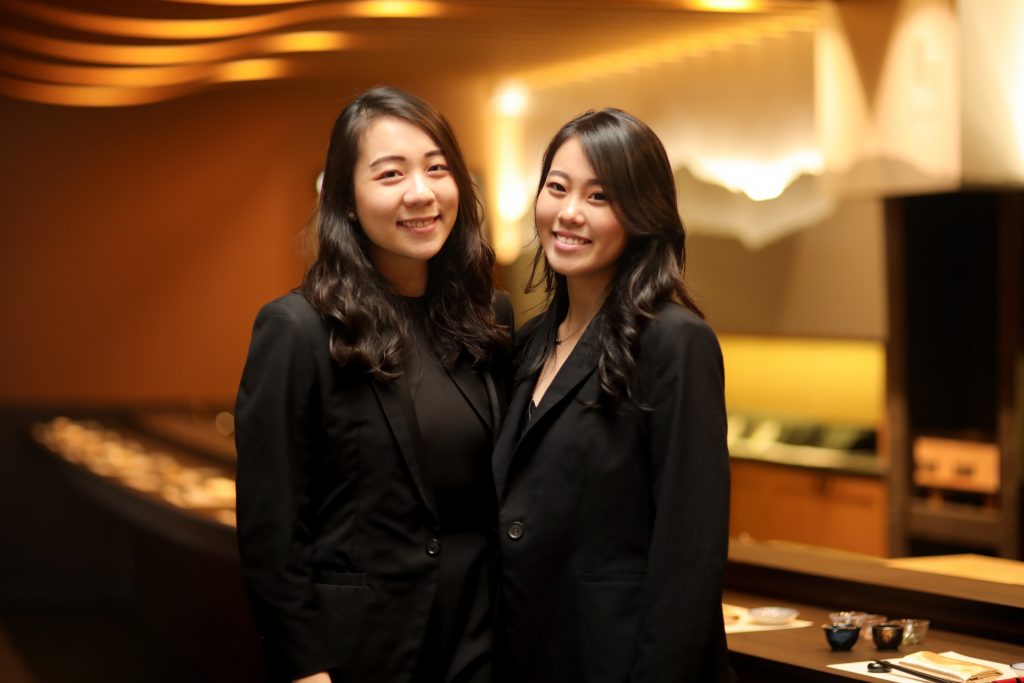 Opened in March 2021, Fukui is a hospitality-driven omakase concept located in a shophouse at 25 Mohamed Sultan Road. From the team that brought you popular Kyuubei Izakaya, sisters Emilia and Eugenia Tan pay homage to the culinary traditions of Japan and its coastal prefecture of Fukui with seasonal produce consolidated and flown in regularly from Japan. Flowing with the seasons, the menu refreshes monthly to showcase Japanese produce at its peak. Coupled with a Japanese sensibility for simplicity, serenity and wholehearted hospitality that envelops the interiors, Fukui culminates in an exclusive dining experience that invites patrons into a special corner of Japan.
Address: 25 Mohamed Sultan Road, Singapore 238969
Tel: +65 6509 0909
Email: hello@fukui.sg
Website: www.fukui.sg