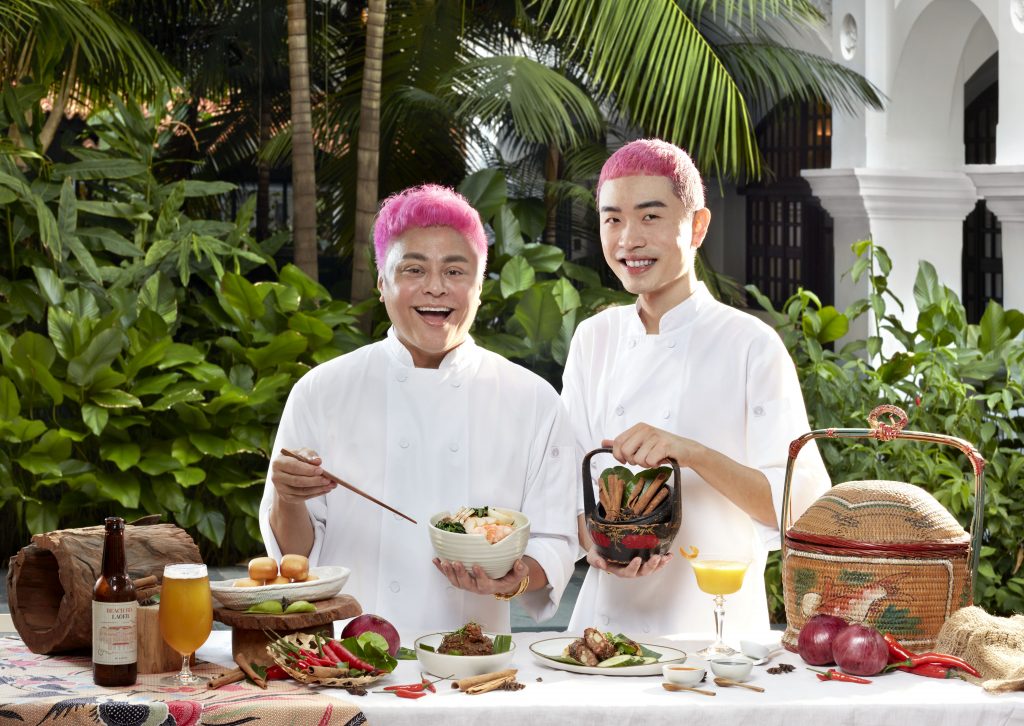 In celebration of the rich heritage of Southeast Asian cuisine, Raffles Courtyard invites guests to discover a new culinary collaborative series with the best private dining chefs in Singapore. Savour coveted signature creations from chefs behind popular private dining experiences, exclusively in the heart of the city.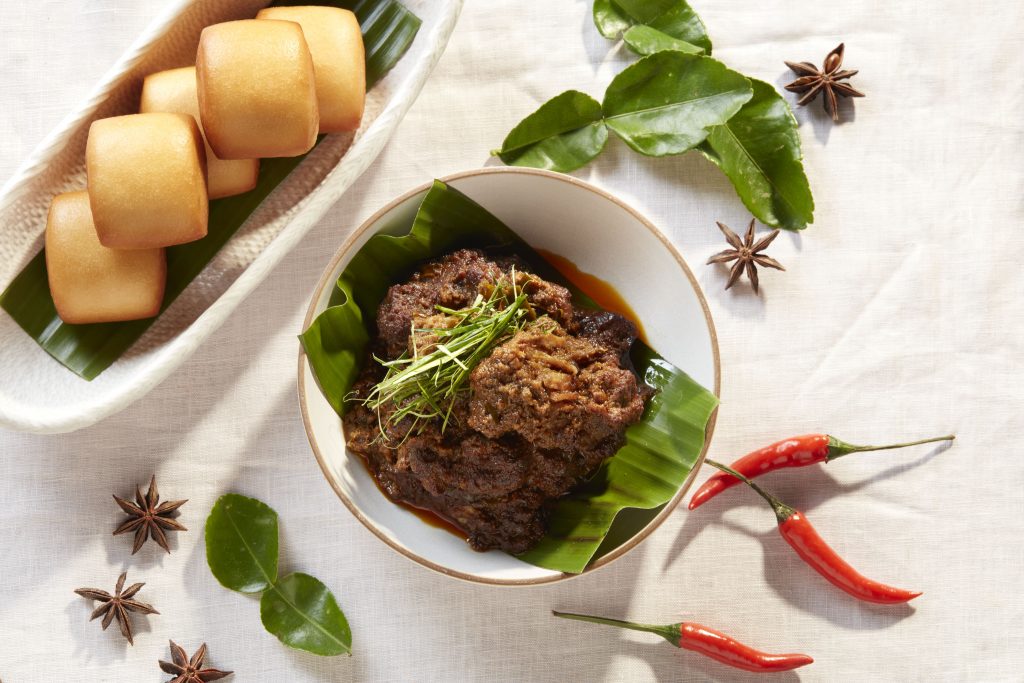 From 12 March to 11 April, discover the debut collaboration with Tinoq & Dylan, the dynamic culinary duo behind the popular private dining experience, PasirPanjangBoy. Well-loved for serving authentic heritage Peranakan cuisine, Tinoq & Dylan will present a curated selection of their signature specialities at the illustrious Raffles Courtyard. Each dish is crafted with heart and meticulously prepared from scratch, presenting an immaculate spread for guests to savour.
Delight in PasirPanjangBoy specialities such as juicy Ngoh Hiang (S$12++); a savoury beancurd skin stuffed with minced meat, plump prawns, crunchy water chestnuts. This delicacy is then marinated with a secret home-made five-spice blend before being deep-fried to a golden crisp, accompanied by piquant home-made chilli chuka. Indulge in a robust Beef Rendang (S$14++) redolent of aromatic, blended spices, painstakingly slow-cooked to infuse the full-bodied taste of their home-made rempah into fork-tender beef. Wind down the evening with a refreshing $10++ selected house pours and more during our Happy Hour, available daily from 5.00pm to 8.00pm.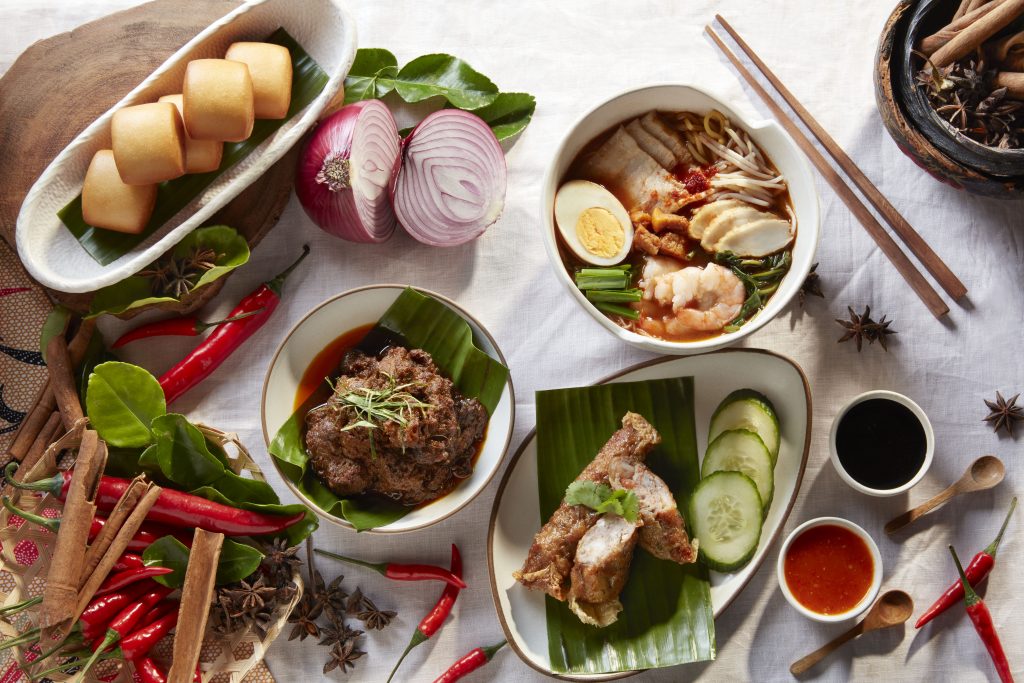 Exclusively on Wednesdays, guests can look forward to a luxuriously rich Signature Prawn Noodle Soup (S$18++), made from a decadent stock of fried prawn heads and pork bones simmered to perfection, and have the opportunity to meet the delightful chef duo, Tinoq Russel Goh and Dylan Chan at Raffles Courtyard.
The special collaboration will be offered alongside Raffles Courtyard's own creations – including a selection of Southeast Asian small plates and authentic Singaporean delights, available from 3.00pm to 9.00pm – as well as a wide range of thirst-quenching mocktails, refreshing cocktails, and a curated selection of spirits, beers and wines.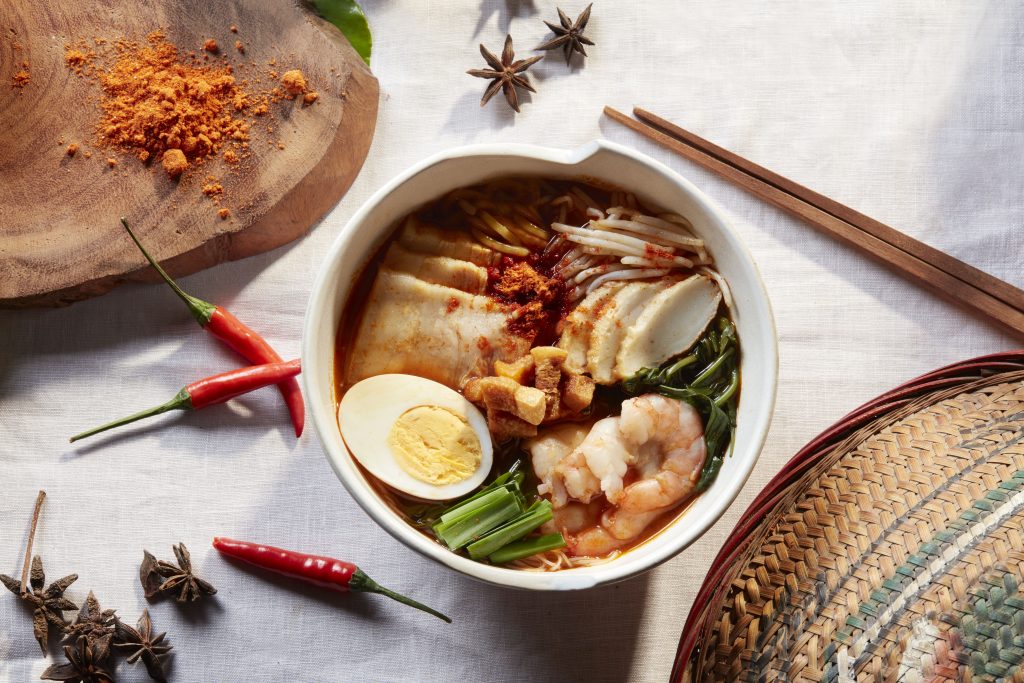 Raffles Courtyard Heritage Dishes and PasirPanjangBoy specialities will be available daily from 3.00pm to 9.00pm, starting from 12 March to 11 April 2021. The PasirPanjangBoy Bundle, comprising PasirPanjangBoy's trio of specialities, will be available for S$38++ only on Wednesdays.