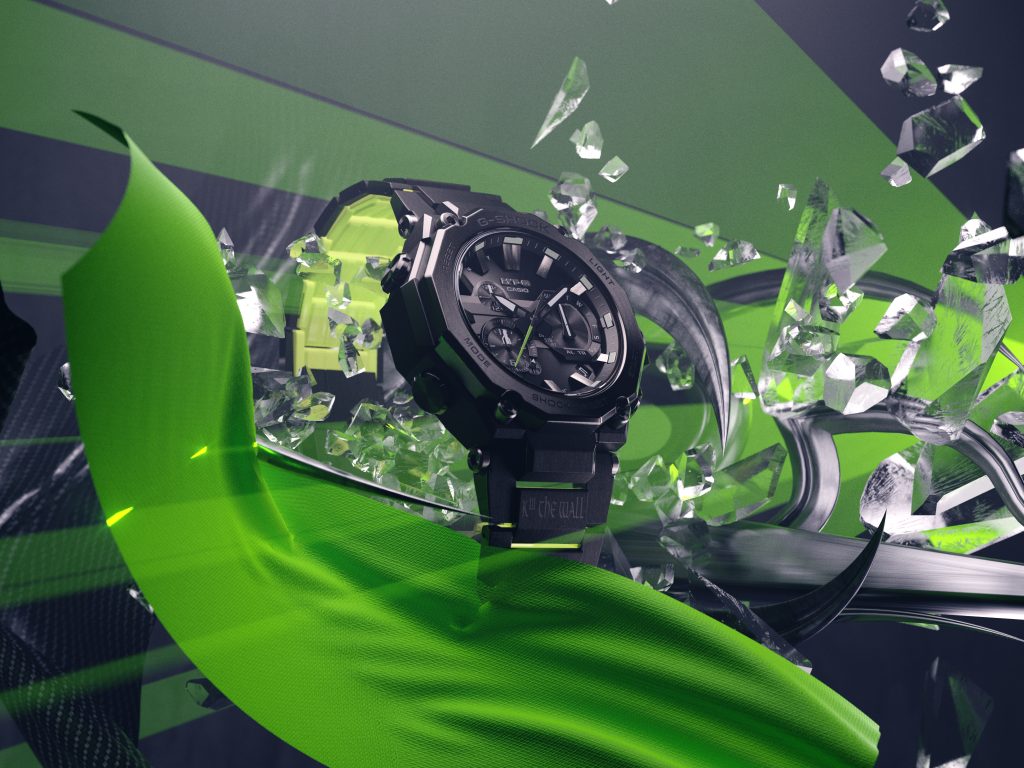 G-SHOCK has collaborated with SANKUANZ, a fashion brand established by Chinese designer Chen Tianzhuo, for a second collaboration based on the concept "Kill the Wall", which expresses the desire to break down the walls of fashion, streetwear, and culture. To celebrate this collaboration, there will be a G-SHOCK x SANKUANZ installation at the G-SHOCK Premium Marina Bay Sands (MBS) store from the 16th April to the 30th April 2021.
Besides an exclusive installation, the whole store will be plastered with campaign wallpapers and artwork in SANKUANZ's vivid green colour. Through the feature wall, individuals get a glimpse of the SANKUANZ brand story. Additionally, images of their 2021 Autumn / Winter collection will be featured at the installation.
As for the watch, based on the latest MTG-B2000, this timepiece incorporates a unique cutting-edge SANKUANZ design into the distinctive G-SHOCK form. The all-black visage of this watch comes with a bright neon green accent and has a band engraved with the SANKUANZ brand logo and the words "Kill the Wall". The unique package design that accompanies this watch identifies it as a special model.
Next, the watch features a dual-core guard technology by combining carbon fibre-reinforced resin case with metal to offer a lightweight and rigidity watch. With its Triple G Resist technology, the rugged MTG-B2000 could also handle dropping shocks, centrifugal gravity, and vibration, ensuring toughness.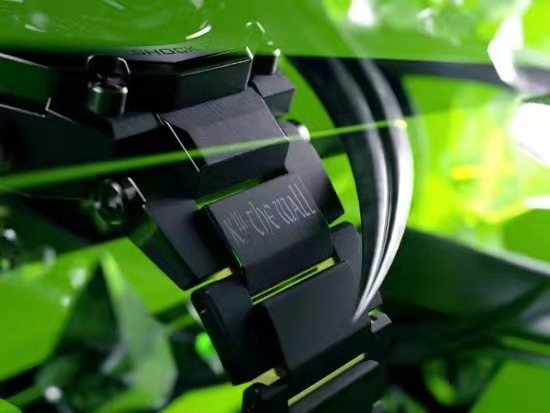 Lastly, this is the first MT-G series to be equipped with three dual-coil motors for a swift operation of the hands and to more efficiently receive radio wave time-calibration signals that instantaneously adjust the time via Bluetooth when paired with a smartphone using the dedicated G-SHOCK Connected app.
MTG-B2000SKZ-1ADR will be available at G-SHOCK MBS Premium and https://www.gshock.sg/ from 16 April 2021.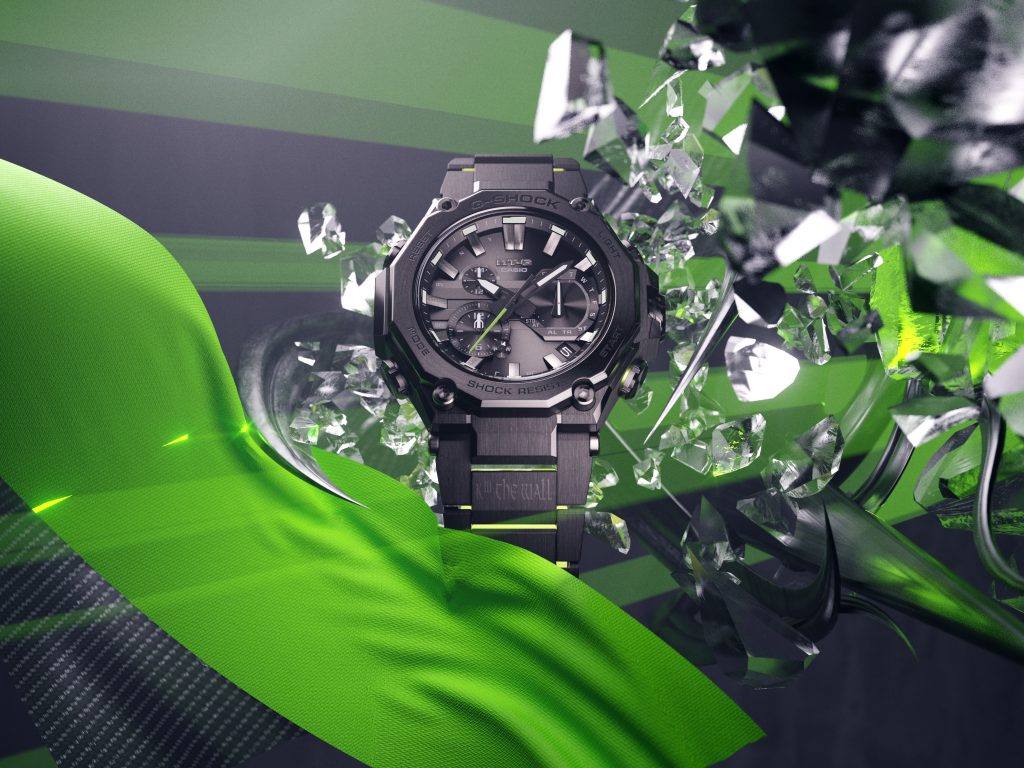 ABOUT SANKUANZ
A fashion brand that was established by Chinese designer Chen Tianzhuo in 2013, SANKUANZ made its debut as a collection during the 2013 Shanghai Fashion Week. In 2015, the brand debuted at the London Men's Collection, followed by its first appearance at the Paris Collection in July 2017. It combines components from the virtual world of the internet and other sources with real world components to structure a world view of strong impact. The resulting distinctive designs and their pop-up retail marketing have made SANKUANZ an up-and-coming fashion brand of note.