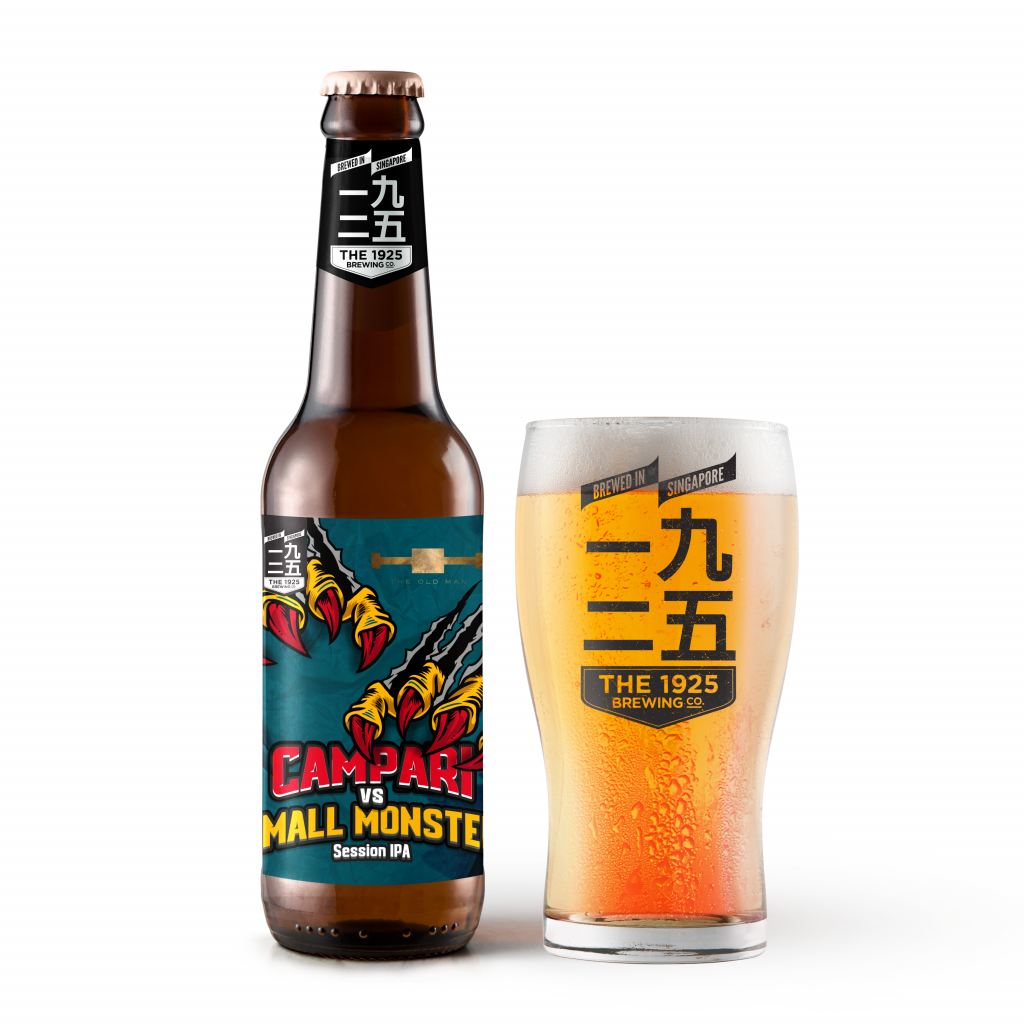 Bring home well-loved signature libations from The Old Man Singapore. Perfect for those who love their Negronis with an Asian twist, The Sun Also Rises features familiar local flavours including fragrant curry leaf infused Beefeater Gin, sweet vermouth sous-vide pandan leaves, and lime kaffir. Or opt for The Torrents of Spring, a smoky, bittersweet concoction with glutinous rice cooked mezcal and charcoal. Both drinks are in a lineup of six cocktails available at $60 nett for 250ml each.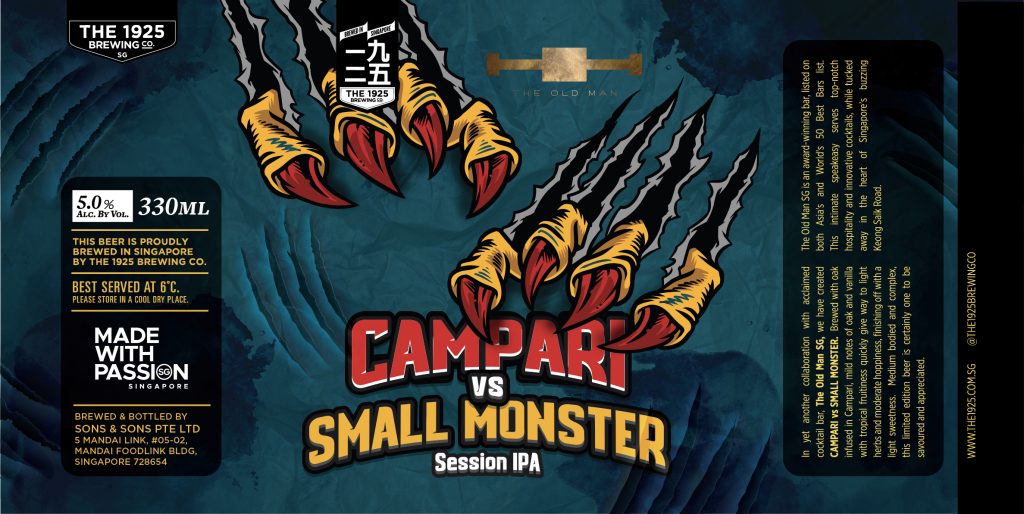 Two special collaborations with award-winning bar Himkok Bar in Oslo (ranked 30th in The World's 50 Best Bars, 2020) are on the menu at $60 nett for 250ml each: Sea Buckthorn Negroni, a variation on the classic negroni with a Norwegian touch, concocted with sea buckthorn, Beefeater Gin, and Vermouth; and Furu (Pine), made with a blend of rosemary & pine cordial and soda. These cocktails were crafted as part of The Old Man's 'Bars Unknown' tour, a series of collaborative pop-ups with acclaimed bars from around the world.

Beer lovers would enjoy the Campari vs Small Monster Session IPA 5% ABV ($15 nett / 330 ml), created in collaboration with The 1925 Brewing Co. Medium bodied and complex, the very limited edition beer is brewed in oak infused in Campari. Mild notes of oak and vanilla with tropical fruitiness gives way to light herbs and moderate hoppiness, ending with a light sweetness for a refreshing finish.

Choose from a selection of spirits, sized from 750ml to 1000ml with a price range between $42 nett to $120 nett. From the rich and flavourful Redistilled Bourbon ($120 nett / 1000ml), the intriguing Guava Gin ($120 nett / 100ml), armed with a delicate hint of guava and best enjoyed with soda or tonic to the ultra-pure SMOKE LAB VODKA ($90 nett / 750ml), boasting fresh nutty aromas and hints of citrus fruits, you will be spoilt for choice!
More details for deliveries or pick-up below:

For more information and the full menu, please visit and place your orders via https://www.theoldmansg.com/takeaway-menus or call The Old Man at +65 6909 5505
Islandwide delivery is available at $15 nett, with an estimated delivery time of two hours from the point of your order.

Alternatively, you may arrange to pick up your order by indicating your preferred time slot when placing your order in the link above. A minimum of 30 minutes advance notice is advised.

Deliveries and pick-ups are only available from 12pm – 10pm daily. No minimum order required.
Address (For Pick Ups): The Old Man Singapore, 55 Keong Saik Rd, #01-04, Singapore 089158