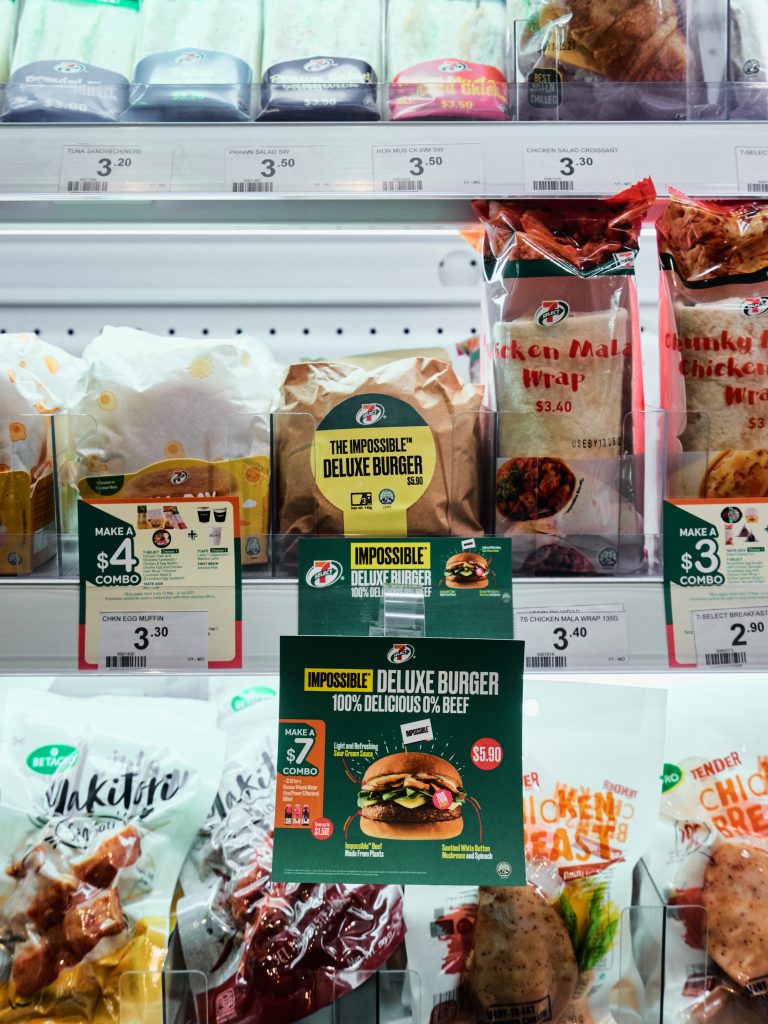 7-Select Impossible™ Deluxe Burger has made its convenience store debut in Asia on 26 May at more than 300 7-Eleven stores in Singapore. Crafted using 7-Eleven's chef-designed recipe, the ready-to-eat Impossible Deluxe Burger is stacked with delicious sauteéd white button mushrooms, garden-fresh spinach and finished with a light and refreshing sour cream sauce between pillowy buns. Tasty and sustainable, the pre-made item can easily be warmed up in under a minute.
7-Eleven Singapore will be the first convenience store to serve the Impossible Burger in Asia and plans to add more plant-based items to their menu following this launch. Leading the charge to make plant-based eating more accessible, 7-Eleven Singapore will offer consumers the convenience to eat more sustainably, anywhere, anytime. Available at more than 300 7-Eleven convenience stores across the island, the Impossible Deluxe Burger will be perfect for busy Singaporeans grabbing a quick bite in between meetings or looking to satisfy their midnight cravings.
The 7-Select Impossible Deluxe Burger will be served as a ready-to-eat item at S$5.90 or as a part of a $7 Saver Combo with a bottle of Glaceau Vitamin Water (500ml). With Impossible Burger available for under S$6.00 for the first time, Impossible once again demonstrates their commitment to providing affordable, delicious and sustainable plant-based meat to consumers.
Versatile, nutritious and delicious, Impossible Burger is the world's only burger that looks, tastes and smells like ground beef from cows – but is made entirely from plants, with a much smaller environmental footprint than meat from animals. Since it's made from plants, it uses 96% less land, 87% less water, and generates 89% less greenhouse gasses. This means a saving of 7 square meters of land, 3 kg of CO 2 , and 84 litres of water for every 113g serving consumed.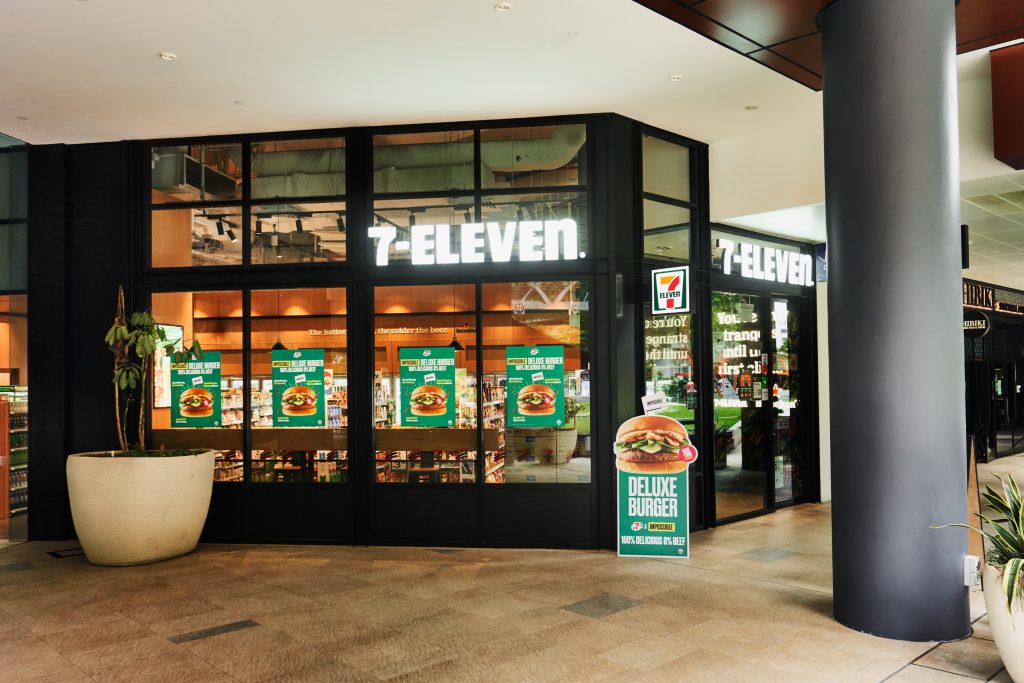 For more information or to locate a store, visit https://www.7-eleven.com.sg/