If I do recommend any of the more common destinations, I need to present something different from what you all normally see, so here it is, my second article. Destination: Vaux-Le-Vicomte, France.
France is a really beautiful country – they have Paris – one of the most romantic cities in the world, many beautiful seaside towns, French alps for skiing, Disneyland, fabulous gardens such as Monet's Garden in Giverny and of course, the many wonderful chateaus.
And the best way to visit these chateaus is to time them with the period costumed festivals – there is usually one every weekend during Spring to Autumn at a different chateau. Medieval festivals, Roccoco picnics, Venetian themed Carnivals, Lavender fairs, costumed balls and so on. If you have local friends and relatives in France, they will know about it and can take you there. Otherwise, you can google the dates and times online, although most event listing websites are in French. Individual chateau websites may be in English.
Ok, let's be realistic, France is a really big country in Europe with a long history, so the locals will naturally speak and read their own languages, we can't be expecting everything in English all the time! The French are really wonderful and hospitable people and will try their best to help you when you get lost. Secondly, most of these events are only accessible if you drive, so forget about having guided tours to take you there – I haven't come across any big bus guided tours. All will require an entrance fee, which is usually not expensive.
This was from my visit to the very beautiful Château de Vaux-le-Vicomte during summer, for a period costumed event. My French friends want to come here during the weekend to have a picnic and take beautiful pictures.  And my very beautiful "tour guide" decided to bring her pet horse along. Everyone came dressed in period costumes and foran afternoon picnic, we had champagne, macaroons, gourmet sandwiches etc. There is a small bistro selling food and the chateau does provide period costumes for rent. The entire experience is like being in a real movie scene. The chateau was the exact filming location for the James Bond film "Moonraker" and "The Man in the Iron Mask" starring Leonardo Di Carprio.
The chateau does have an English webpage:
 Château de Vaux-le-Vicomte is probably one of the nearer chateaus to Paris, about 55km southeast of the city, but even along the expressways, do expect a little bit of jam even though it is on the weekend. The car journey took about 90 minutes each way. Generally, everyone is lucky weather wise most of the times. Sometimes such events get cancelled if it is raining. For Château de Vaux-le-Vicomte, this is a one day event. Some of the other festivals take place over 2 or even 3 days. So next time you are in France, try one of their festivals!
Editorial and photographs by Dr. Robin Yong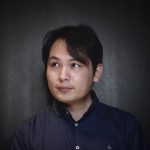 Dr Robin Yong is a doctor of the Vienna Medical Clinic
277A South Bridge Road (Level 2)
Singapore 058826‎