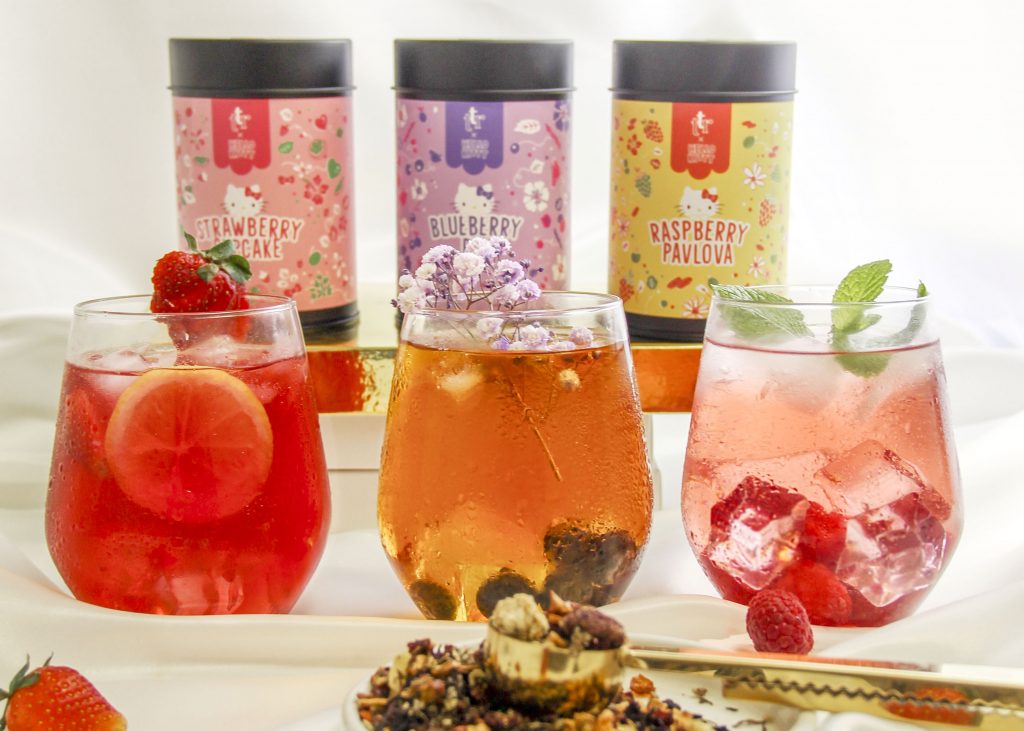 Tea label, The Tea Republic is celebrating their 10th year anniversary by embarking on a collaborative journey with Japan's famous fictional character Hello Kitty with a limited edition tea collection. Embracing the British roots of Kitty White, The Summer Berry Trio tea collection highlights special infusions of berry-themed teas, perfect for everyday indulgence.
We are extremely excited to be working with Sanrio and their much-loved Hello Kitty on this collaboration as we celebrate The Tea Republic's decade of bringing premium tea blends from around the world to tea lovers in the region.

Sumita J.Singam-Takács, founder of The Tea Republic
The Summer Berry Trio teas are carefully curated using premium ingredients in three exciting flavours – Strawberry Cupcake, Blueberry Pie and Raspberry Pavlova. "All blends in this tea range are made theine-free so it can be an enjoyable treat for all ages, served iced or hot, at any time of the day," Sumita continues.
Sanrio's Chief Operating Officer for Hong Kong and Southeast Asia, Caroline Tsang says, "Small Gift, Big Smile" is the foundation of everything we do. We have been actively working with different local brands and designers to bring new excitement and joy to Sanrio fans. We believe this collaboration with The Tea Republic will certainly bring smiles to people even under difficult times."

"The Tea Republic's tea collection is perfect for the collaboration as it is the heart-warming gift that people would think of on all occasions," Caroline adds.
This limited edition tea collection comes in a variety of gift sets with bespoke Hello Kitty packaging – perfect for Hello Kitty fans as well as tea enthusiasts. The Tea Republic's signature tea pyramid gift sets highlight the range, while options are also available in loose leaf canisters and novelty tea infusers.
The Summer Berry Trio Flavours:
Strawberry Cupcake – This fragrant fruit infusion features luscious, ripe strawberries from Eastern Europe
Blueberry Pie – Antioxidant-rich rooibos is blended with blueberries and vanilla for a heart-warming infusion.
Raspberry Pavlova – Juicy raspberries are combined with decadent German white chocolate for a delightful treat.

The Summer Berry Trio collection is available exclusively for customers in Singapore and Malaysia, and can be purchased online at ttr.com.my.