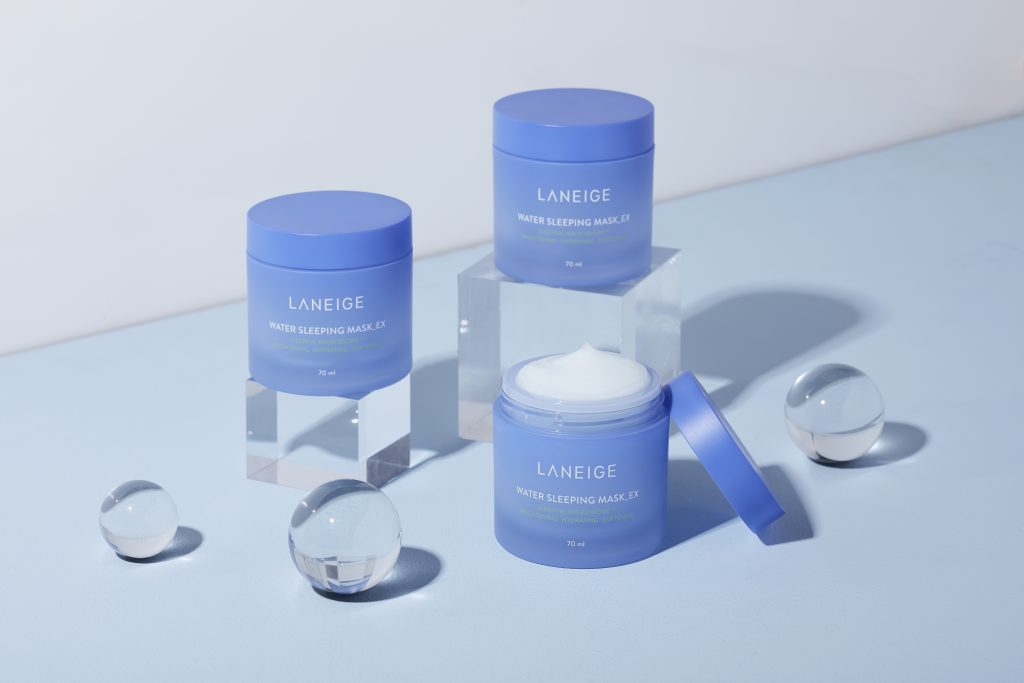 Korean beauty leader LANEIGE introduces the reformulated Water Sleeping Mask_EX. Since its launch in 2002, the revolutionary skincare product has seen five reformulations, each a step up from its predecessor. With more than 16 million bottles sold worldwide, LANEIGE's Water Sleeping Mask has been the brand's global bestseller for the past 19 years.
The reformulated Water Sleeping Mask_EX is enhanced with new ingredient squalane, as well as Sleeping Microbiome™ and probiotics complex to keep the skin's microbiome healthy, improve hydration and skin texture even if you haven't gotten a good night's sleep.
With the reformulation, it not only intensively moisturises the skin, but also strengthen skin's defense restoring them to its optimal condition during an 8-hour sleep so you wake up to supple and hydrated skin. It also features the Comforting Sleep Scent to relax your skin at night as you get your well-deserved beauty rest.
What Is Microbiome?  
A microbiome is a community of micro-organisms living together in a particular habitat and a biological barrier that exist on the outermost layer of the skin. Humans, animals and plants each have their own unique microbiomes which are a colony of microbes that consist of beneficial and harmful bacteria. The healthy skin should have a good microbiome balance of beneficial and harmful bacteria that is essential for healthy skin.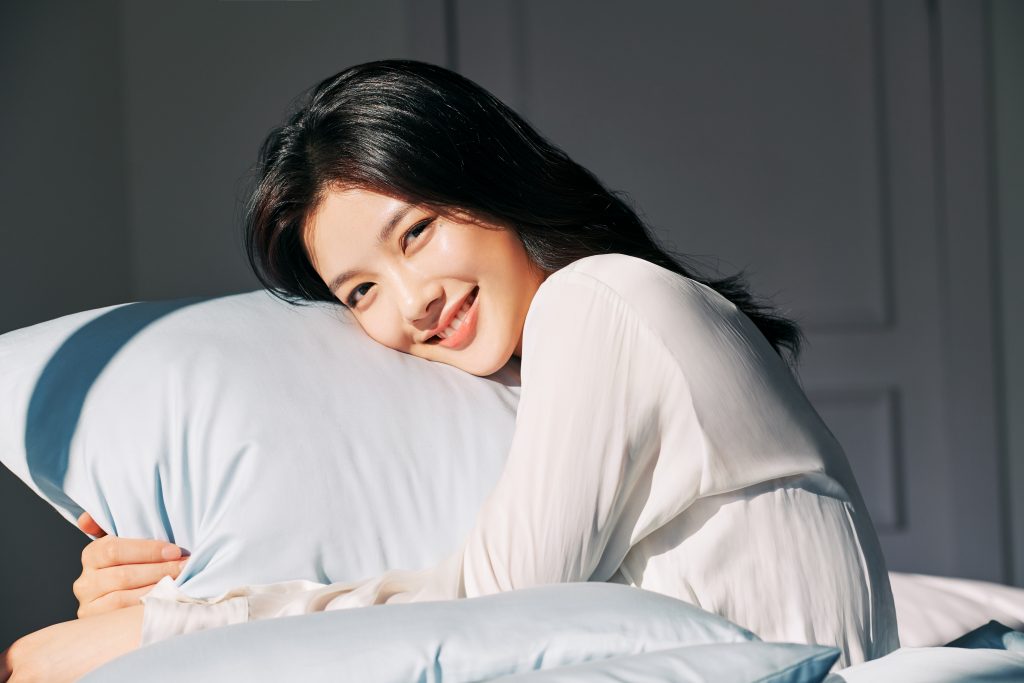 Sleeping Microbiome™
Our skin's microbiome loses its balance due to various external aggressors like fine dust and UV rays. Irregular sleep patterns and bad sleeping habits also contribute to the unbalance of our skin's microbiome over time which in turn causes skin irritation, inflammation and flare-ups.
Enhanced with Sleeping Microbiome™, a technology unique to LANEIGE, the Water Sleep Mask_EX works to rebuild the skin balance that has been damaged. With every application, it helps to boost the skin's defense through biome balance for healthier skin, so it becomes firmer and smoother.
Probiotics Complex
Probiotics have been known to act as a protective shield by preventing bad microorganisms from provoking an immune reaction. Tapping on the benefits of probiotics, LANEIGE introduces the probiotic complex which is 167% stronger than single complex.
What sets LANEIGE's probiotics complex apart is that it contains APSULLOC, a world's first patented green tea lactobacillus that is collected from the green tea leaves that grows in Jeju's tea farm. This powerful complex of an ingredient is derived from 23.8 billion pro-biotics which strengthens the skin defense and boosts the brightness and clarity of tired skin.
Squalane
With hydration at the core of its DNA, the reformulated Water Sleeping Mask_EX also feature a newly added ingredient – Squalane. Derived from sugar canes, Squalane has an excellent hydrating effect that increases the moisture level of skin. Not only is Squalane good for your skin, it is actually naturally present in skin. This lightweight lipid absorbs easily without leaving a greasy residue and has been traditionally used to help protect skin's barrier, seal in moisture provide intense hydration for softer, smoother skin.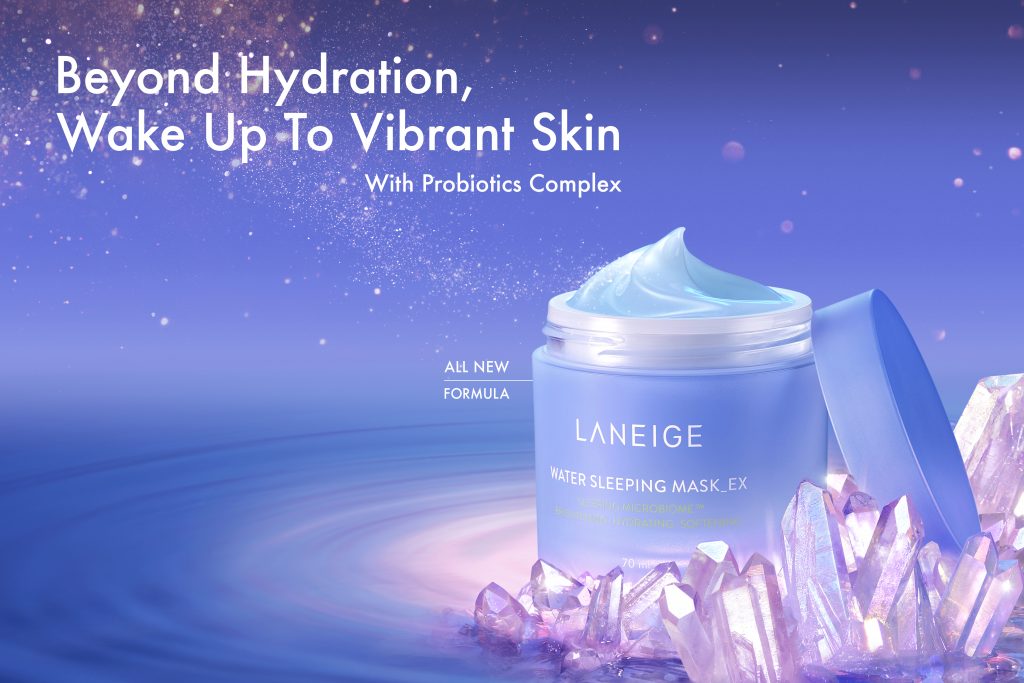 Clinical Study & Consumer Test Results
In a consumer test of 29 women, ages 20 to 35:
7 days upon application:
100% agreed skin looked bright and clear
94% felt skin had restored healthy balance
91% agreed skin felt better moisturized
After 4 weeks of clinical study:
Moisture content increased by 25%
Skin defense increased by 15.3%
Skin clarity increased by 11.5%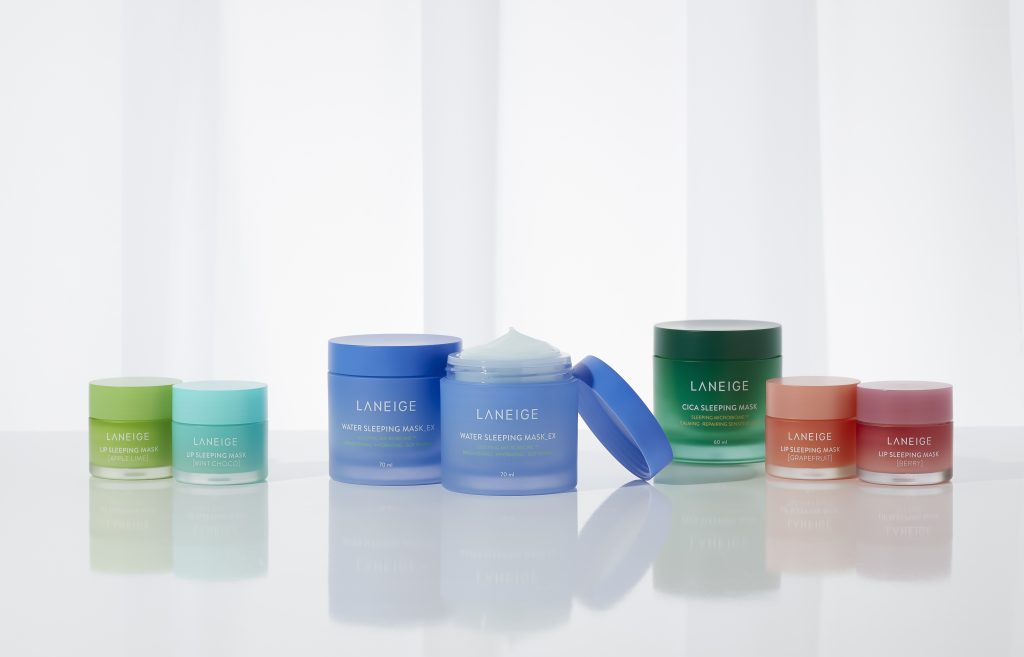 Cica Sleeping Mask
If you have dry, sensitive and easily-irritated skin, LANEIGE's Cica sleeping mask might be what you need. Launched in 2019, it is an addition to LANEIGE's sleeping mask repertoire and it has also gotten an upgrade with the Sleeping Microbiome™ and Pro-Biotic Complex.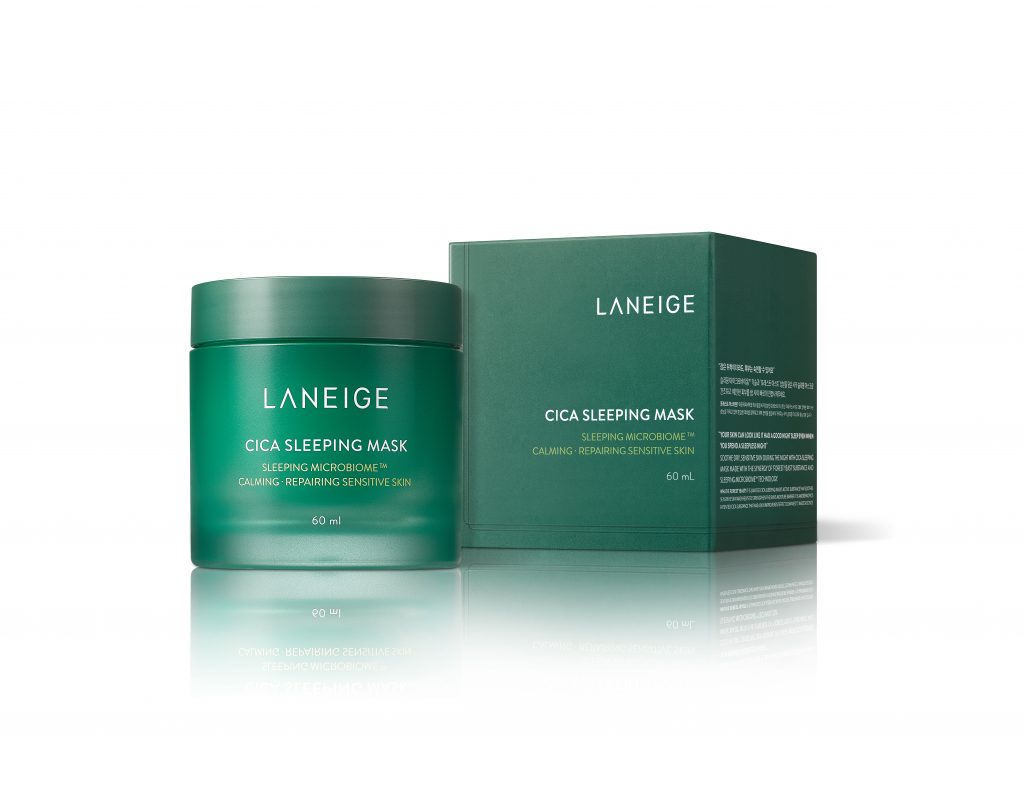 The mask gets its name from medicinal herb centella asiatica (also known as cica), a key ingredient. Used in traditional Chinese medicine for centuries, the leafy plant helps soothe and repair skin. It's also full of vitamins, amino acids and fatty acids which, together, can stimulate collagen production.
Availability
LANEIGE Water Sleeping Mask_EX (70ml) and Cica Sleeping Mask (60ml) retails at $45 and will be available at the following platforms:
From now till 14 Jan – exclusively on Lazada
From 15 Jan onwards – LANEIGE boutique and departmental stores
From 01 Feb onwards – LANEIGE Official Mall on Shopee, Zalora and Sephora.sg.