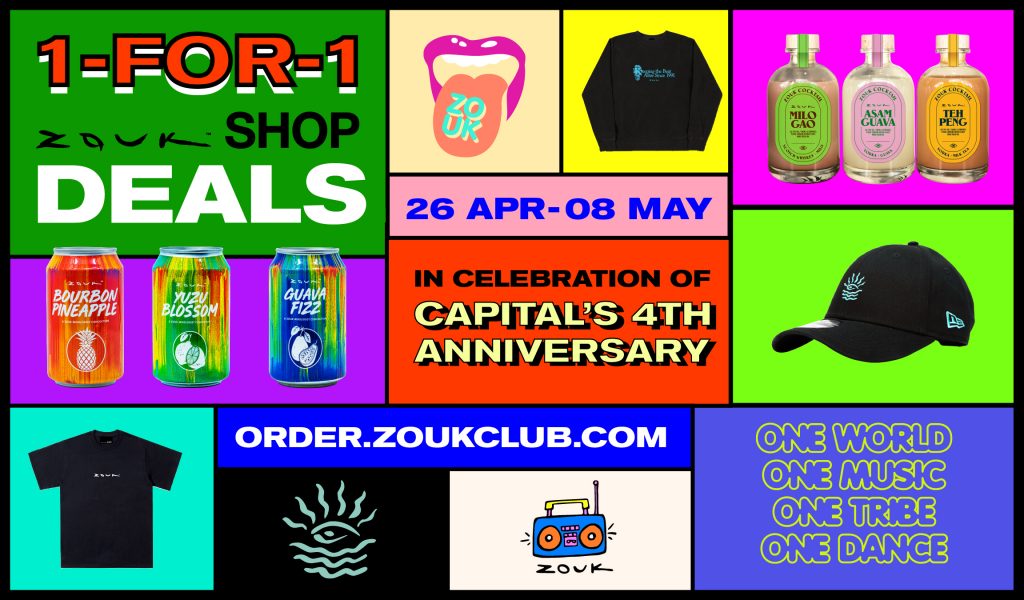 Zouk is celebrating Capital's fourth anniversary with 1-for-1 deals on Zouk Canned Cocktails, Bottled Cocktails, and Zouk merchandise on ZoukSHOP from now until 31 May 2021.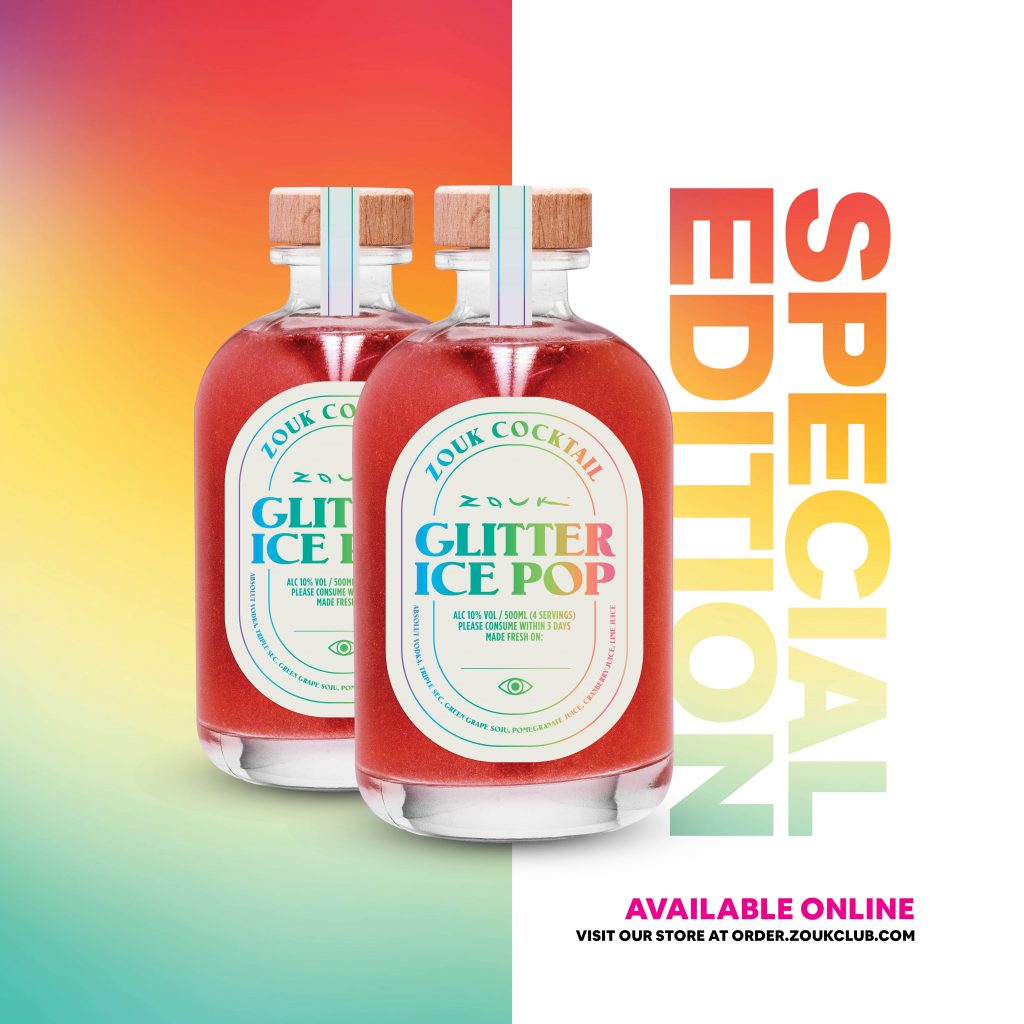 Throughout 2020, Singapore's pioneer clubbing institution had to continually diversify and pivot its model to align with the changes faced by the ongoing pandemic. In July of last year, Zouk Group transformed Capital, its premium ultra-lounge space, into a unique pop-up dining concept, Capital Kitchen. Capital now hosts a vibrant yet intimate space serving an array of Asian and Western dishes and an Omakase pop-up helmed by Head Chef Ryoichi Nakatani.
Zouk's Canned and Bottled Cocktails were another brainchild of 2020 to keep customers engaged. Concocted by Zouk's Bar Team, the canned cocktails come ready to drink in three zesty flavours, perfect for conveniently popping open at home or wherever the party takes you. Flavours include:
· Guava Fizz – An innovative twist to Zouk's iconic crowd favourite Long Island Iced Tea, this on-the-go version is perfect for a sunny day with rich, creamy guava buoyed by crisp soda bubbles.
· Yuzu Blossom – Inspired by the classic Gimlet, this version comes with an Asian twist of Yuzu juice and Gin (300m 7% ABV). Let the exotic citrus flavour invigorate you after a long day, so you can party the night away.
· Bourbon Pineapple – A steady tropical blend of sweet and sour, the firewater bitters in this cocktail lend a mysterious note of heat, perfect for adding a kick to social gatherings.
These ready-to-drink canned cocktails can be purchased online using the 1-for-1 promotion exclusive on ZoukSHOP. Too excited and want to start the party early? Find these libations on Shopee and Lazada or visit selected Cold Storage outlets in Compass One, Causeway Point, Great World City, Plaza Singapura and Jelita. The cocktails are also available at Marketplaces in Raffles City, Paragon and Tanglin.
Those who like to keep things old school can opt for the bottled cocktail line, with nostalgia-inducing flavours like Teh Peng, and Milo Gao. Flavours even include Glitter Pop, inspired by ice popsicles one would buy from the ubiquitous neighbourhood mama shop. The bottled cocktails come in both 250ml and 500ml sizes, great for partying solo or with friends.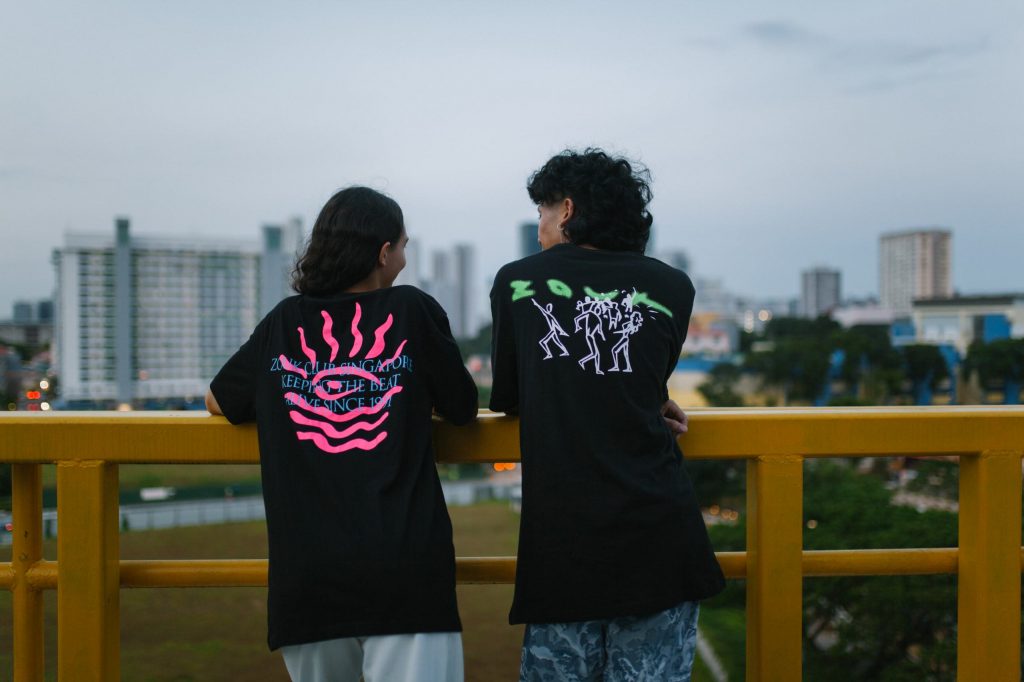 No anniversary is complete without gifts, so Zouk will also be offering 1-for-1 deals on Zouk's Original Merchandise Collection 1, including t-shirts, hoodies, and caps from its collaboration with NEW ERA x ZOUK.
Look out for even more offerings in the coming weeks as Zouk looks to offer new, exciting products and promotions on their online platform.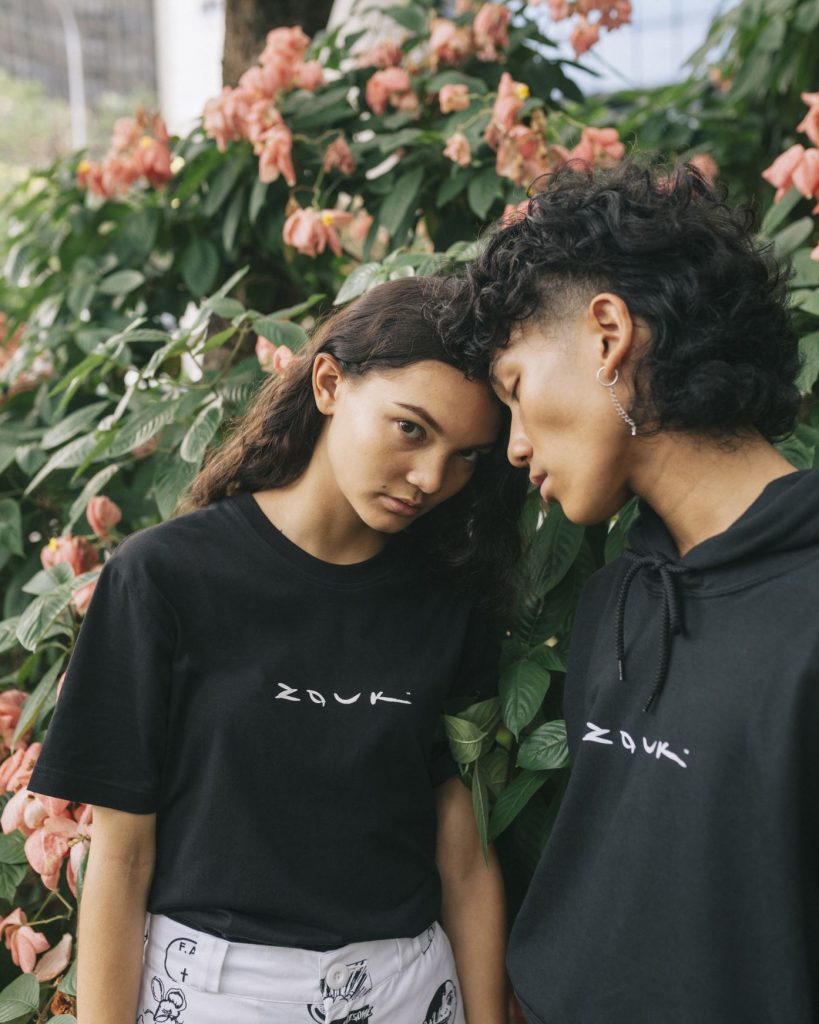 For more details, visit https://order.zoukclub.com/#/
ABOUT ZOUK GROUP
Zouk Group is a global lifestyle company with establishments that span across nightlife, entertainment, and dining sectors. Its namesake, Zouk, is a 30-year-old nightlife brand known for pushing boundaries of dance music and propelling Singapore on the global map. Ranked Asia's best club on the Top 100 Clubs in Asia, and the Top Ten Clubs Globally on DJ Mag's annual Top 100 Clubs list since 2007, Zouk is Singapore's foremost clubbing institution, delivering the freshest in dance music across genres, state-of-the-art sound and lighting systems, a constant roster of stellar international, regional and local residents, and top-notch service and hospitality.
Zouk has since evolved into an all-encompassing global lifestyle brand that has expanded into the food & beverage sector with new brands like social gaming bar RedTail and vibe dining restaurant FUHU. Zouk has also diversified its business model to adapt to the ever-changing pandemic landscape to keep audiences engaged. In 2020, the group launched a series of new concepts, including a unique dining experience, Capital Kitchen and a cinema club and spin studio in partnership with Absolute Cycle.
Aside from club offerings, Zouk Group also owns ZoukOut, Asia's premier dawn-to-dusk music festival featuring world class DJs, which attracts a cosmopolitan mix of locals and tourists within and beyond Asia to the beachfront of Singapore. Zouk Group now oversees all club and lifestyle entities in Singapore, Genting Highlands in Malaysia, on board Genting-owned cruise ship, and soon to come, Las Vegas. The company also owns the franchise to Five Guys in Singapore and Malaysia.