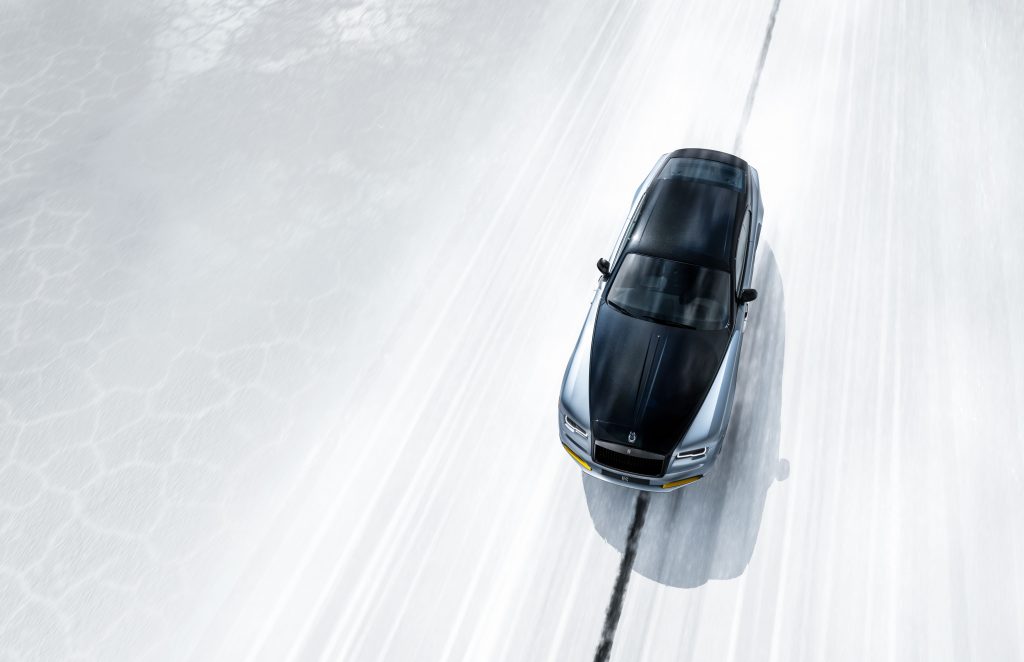 Rolls-Royce has been associated with world speed records on both land and water for more than a century. But while the exploits of Sir Malcolm Campbell are well documented and widely known, another British hero who set three land-speed records using Rolls-Royce engines have been largely overlooked by history.
Now, after more than 80 years, Rolls-Royce recalls this hero's inspiring exploits. With the new Wraith and Dawn Black Badge Landspeed Collection, the marque uncovers and retells the remarkable story of the redoubtable Captain George Eyston, and his extraordinary car, Thunderbolt.
Torsten Müller-Ötvös, CEO, Rolls-Royce Motor Cars said, "The Collection, which includes both Wraith and Dawn Black Badge, celebrates someone with exactly that dauntless, fearless, pioneering spirit. His name was Captain George Eyston, a Cambridge University graduate, racing driver, gifted inventor, and engineering genius. He was a true hero from an age of epic endeavors, yet both he and Thunderbolt have been all but forgotten for more than 80 years."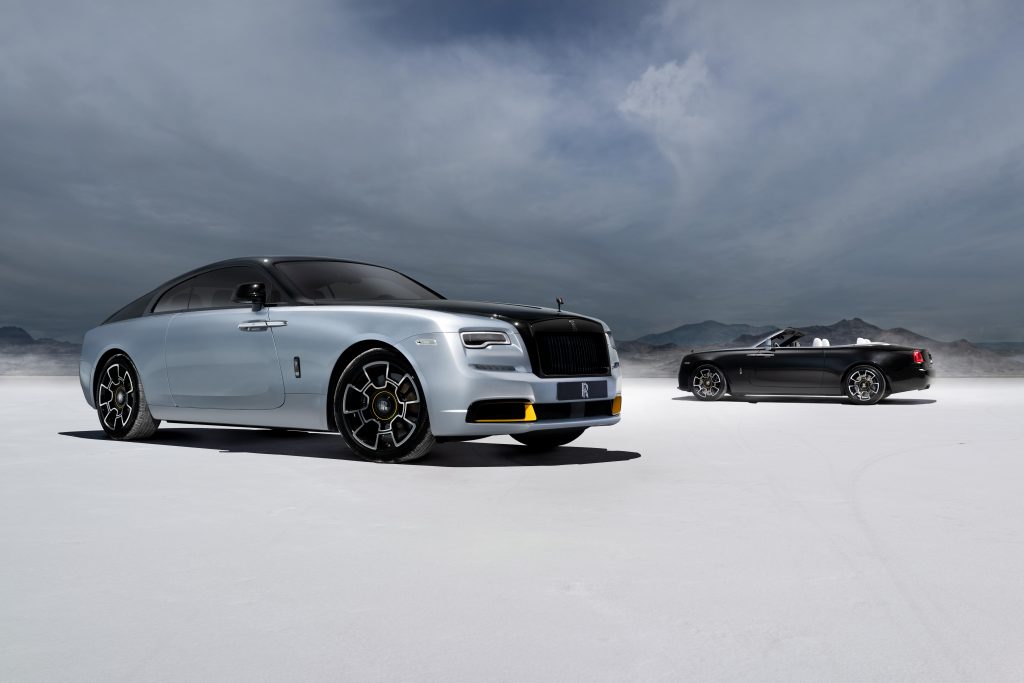 According to the history books, Eyston's third and final land-speed record of 357.497 mph (575.336 km/h) stood for 341 days. In the new Collection Cars, it is commemorated for all time, engraved into the housing of the dashboard clock alongside the name 'Bonneville', in homage to where the record was set.
"With this Collection, we have revived Eyston's memory and retold his remarkable story. Throughout Wraith and Dawn Landspeed, clients will find numerous subtle design elements and narrative details that recall and commemorate his amazing achievements, grand vision, and exceptional courage."
Born in 1897, George Eyston was fascinated with motorsport from childhood, racing both cars and (under an assumed name) motorcycles while still at school. Throughout his life, he received many awards and in 1937, he returned to the Flats and went on to set three world land-speed records with his extraordinary Thunderbolt – powered by two Rolls-Royce R V12 aero engines. Rolls-Royce thus celebrates this remarkable developer and talented inventor through the latest Landspeed Collection.
This Landspeed Collection has strong aesthetic links to the unique, otherworldly landscape of the Bonneville Salt Flats where Thunderbolt made him, albeit briefly, the fastest man on Earth.
The Collection Car duo is presented in a specially created two-tone finish, which marries Black Diamond Metallic with a new Bespoke color, Bonneville Blue. This specially developed hue bears particular significance to the Collection, with a color that transitions under sunlight from light blue to silver, illustrating the reflections of both the vast sky over Bonneville and the crisp salt flats on Thunderbolt's aluminum body.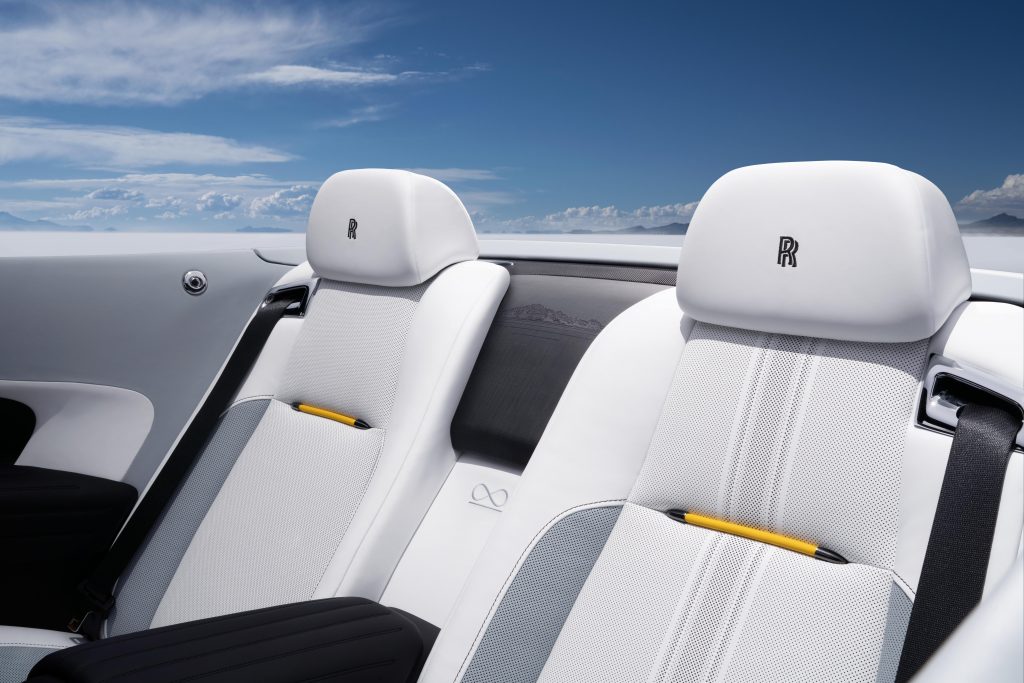 Unique highlights include:
Dark detail in the upper-center of the steering wheel through the center-line of the driver's seat of the Landspeed Wraith and Dawn inspired by the darkened track lines on the salt surface Eyston followed
Tiny fissures on the Bonneville Salt Flats perfectly reproduced in the wood veneer of the Landspeed Collection's fascia and console lids
Outline of Silver Island mountains that dominate the Bonneville horizon engraved on upper 'waterfall' between the Dawn Landspeed rear seats in celebration of George Eyston's vision
'Bonneville' name engraved into the housing of the dashboard clock in homage to where Eyston's third and final land-speed record was set
Wraith Landspeed – Starlight Headliner precisely marks constellations over the Flats on 16 September 1938 when Eyston's third and final record was set, using 2,117 individually placed fiber-optic 'stars' – the largest number in a Rolls-Royce Wraith Starlight Headliner ever
Grosgrain weave silk and colors matching honourary medal ribbons awarded to Eyston for his achievements in both Wraith and Dawn Landspeed driver's door
Specially padded armrests on both passenger side and below ribbon detail for extra comfort just like Eyston favored