Satisfy your wanderlust with Dream Cruises' latest country-themed sailing – Wonders of Japan! Discover the iconic travel destinations of Japan, partake in local specialties, and go on a cultural exchange to learn more about the Land of the Rising Sun when you come on board World Dream this Summer!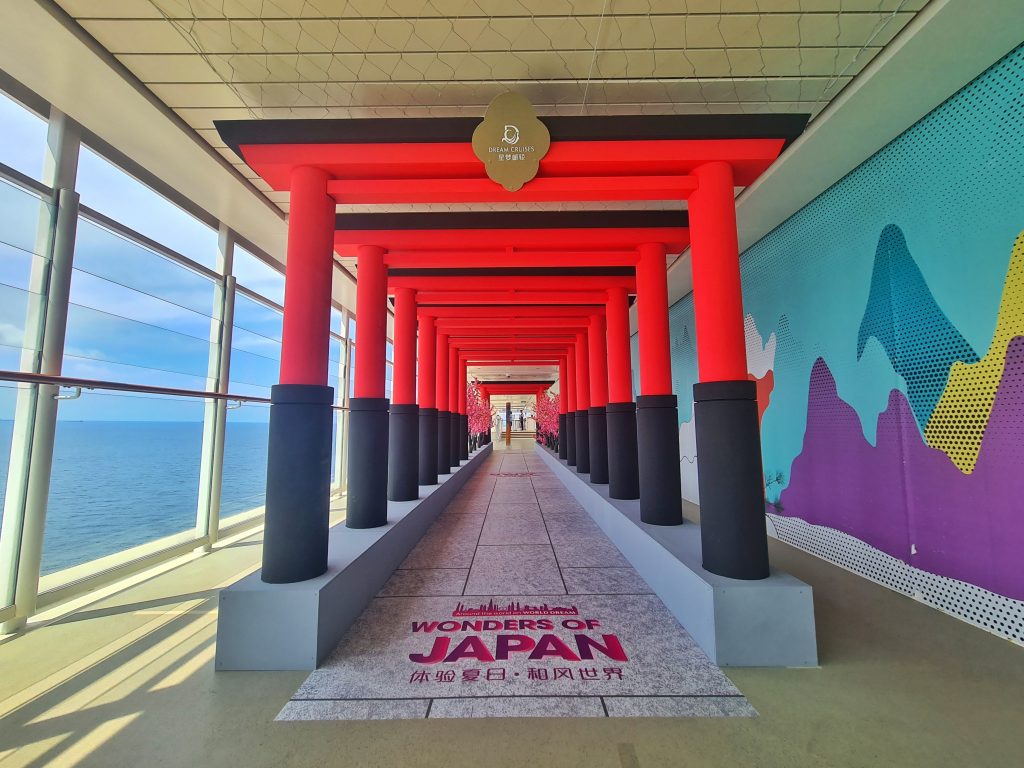 "We have been greatly encouraged by the positive response from Singapore residents for our brand-new thematic series of Super Seacation cruises on World Dream. As Japan has always been one of the favorite travel destinations by Singapore residents, we are excited to introduce our guests to the Wonders of Japan.
From specially created iconic landmarks to curated cultural programs and gastronomic delights, the team has put a lot of thought into the activities to ensure that guests will enjoy the best of Japan onboard World Dream," said Mr. Michael Goh, President of Dream Cruises.
He added: "Our goal has been to provide a safe and worry-free vacation experience for our guests. With our proven track record of safe sailings and the successful thematic sailings we have launched, Dream Cruises will continue to have more amazing and global thematic cruises including the Markets of the World and Nordic Christmas, which will be rolled out later this year."
Evoke your senses with these wonderful scenes of Japan
Immerse yourself in Hokkaido's incredible nature as we transport you to the country's famous flower fields with Dream Cruises' very own lavender field at sea. Feast your eyes on over 1,200 square feet of purple shrubs under the sun in the fresh sea breeze, capture Insta-worthy photos and delight your senses with special lavender spa treatments at the Crystal Life Spa. Guests can also learn to make their personal lavender sachets and crepe paper lavender bouquets to bring a piece of Hokkaido back home.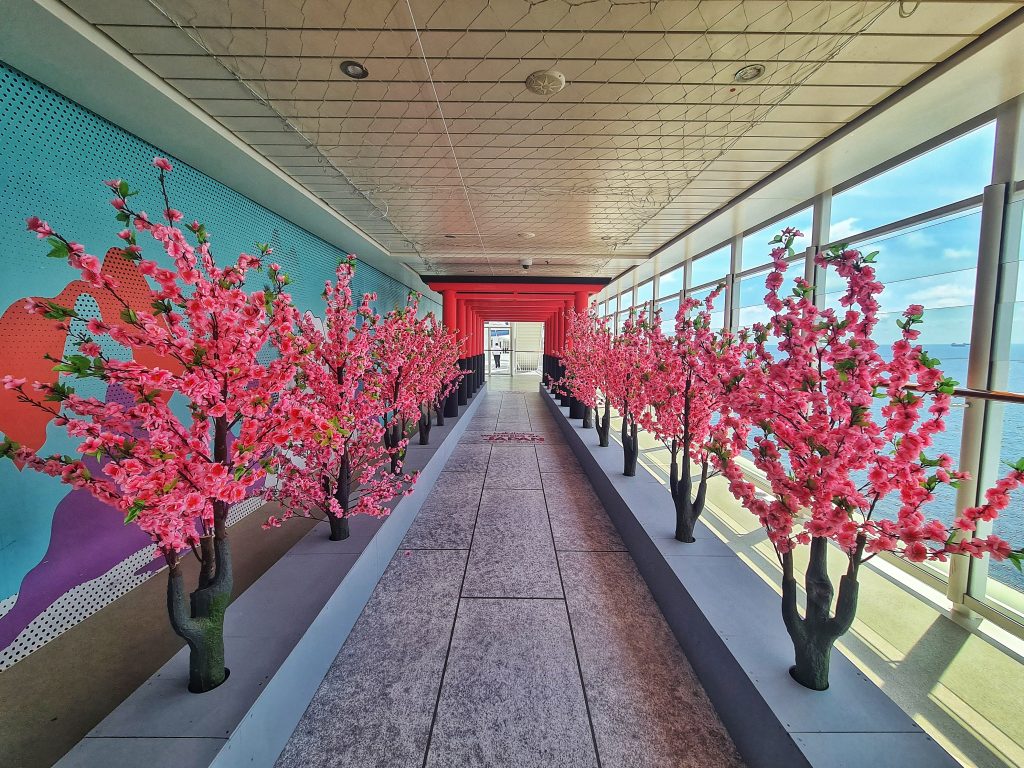 Next up, there is Osaka, where the vermilion Torii gates of Fushimi Inari-Taisha, one of the most iconic landmarks in Kyoto, await you! Guests of World Dream will also get a chance to learn more about the fascinating Geisha culture that originated from this ancient capital – from a Geisha make-up demonstration, to learn how to create hair ornaments to complete the Geisha look. Continue your cultural journey with live performances of the traditional parasol dance and Yukata fashion shows, the traditional Japanese attire usually worn during the summer season. For food lovers, don't miss out on the local specialties from Osaka served in The Lido, as well as decadent desserts made with Uji matcha, the green tea that hails from the cultural city of Uji in the Kansai region, at the Lobby Café.
Indulge in specially curated cuisines and traditional Japanese handicrafts
Let's not forget the cultural and culinary experiences from the islands of Shikoku, Kyushu and Okinawa! Arts and crafts from Okinawa such as origami, star-sand bottle making, and Bingata dye craft workshops will guarantee a family fun time at sea. Guests of all ages can also satisfy those taste buds with local delicacies from the islands, including Okinawa Wagyu beef and Kyushu delicacies at specialty restaurants on World Dream, brought to you by Okinawa Prefectural Livestock Industry Promotion Foundation (OPLIPF) & Okinawa Agricultural Cooperative Association (JA Okinawa).
Commenting on the partnership with Dream Cruises, the Okinawa Prefectural Livestock Industry Promotion Foundation (OPLIPF) & Okinawa Agricultural Cooperative Association (JA Okinawa) said: "We are delighted to partner with World Dream to launch the Wonders of Japan. Our affinity with Japanese food and culture has grown significantly through the years, and I believe many Singapore residents are yearning to travel to Japan. With Wonders of Japan, guests will get to satiate the Japan travel bug, indulge in local specialties at our dedicated food counters and even get their hands on a selection of Okinawa products such as Okinawa Wagyu Beef and Specialty Juices, for a taste of Japan anytime, anywhere!"
More Japan-themed activities to keep you entertained
In celebration of one of the biggest international sporting events that's happening this year, Dream Cruises will host its first-ever Dream Championships on World Dream, where guests can test their strength, agility, and stamina in a series of challenges ranging from S.A.F.E. ARCHERY ®, a ropes course and climbing wall, waterslides and more, to win a Dream Medal. To embrace the spirit of Akihabara, the haven for all manga and anime lovers in Tokyo, guests will also be invited to dress up as their favorite characters and join the Cosplay Video Game Challenge, where the most well-versed manga and anime enthusiasts will put their knowledge to the test; for those who wish to create their own Manga Japanese comics, the Manga Drawing Class is not to be missed.
Exclusive offers for UOB Cardmembers
UOB Cardmembers who book between 1 Jul 2021 to 30 Sep 2021 can enjoy additional discounts ranging from $100 (3D2N) – $200 (4D3N) off all Balcony and Balcony Deluxe staterooms; $200 (3D2N & 4D3N) off suites, on World Dream for all sailings from 4 Jul 2021 to 30 Mar 2022. For more information on the promotions, please refer to our website: https://www.dreamcruiseline.com/en-sg/cruise-offers/.