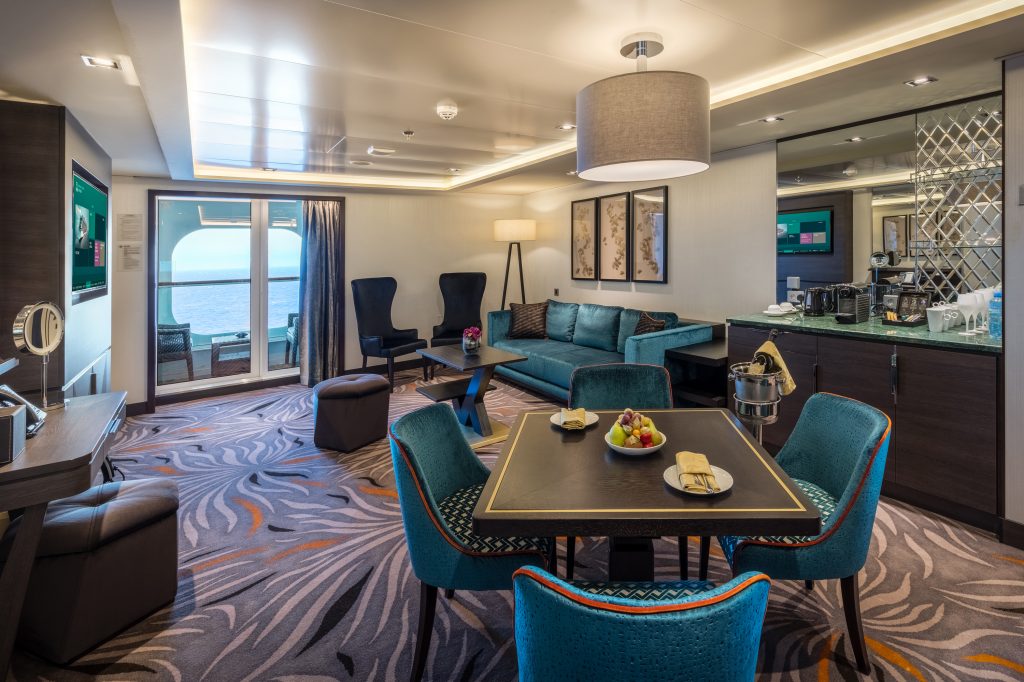 Dream Cruises has partnered four Singaporean brands in its first-ever "Support Local" initiative to create a series of exclusive lifestyle products. This initiative came about as part of Dream Cruises' effort to support local brands and businesses and to showcase homegrown talent.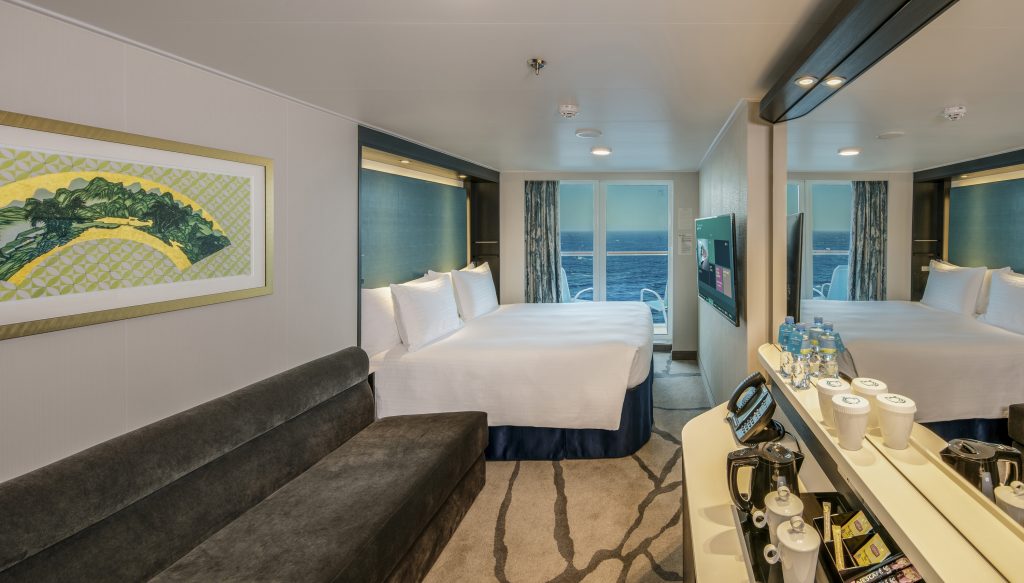 The brands involved include Singapore's homegrown tea brand The 1872 Clipper Tea Co., social enterprise The Animal Project, ice-cream and coffee lifestyle café Creamier, as well as lifestyle fashion brand Binary Style to create limited-edition ice cream and tea flavours and specially designed items such as scarves, masks, and pouches, that will be available onboard World Dream from 10 September 2021.
Known for its conversational prints inspired by Singapore's history and diverse cultural mix, Binary Style created two unique prints inspired by the hull artwork on World Dream and unique experiences onboard such as the Ropes Course and Waterslide Park These bright and colourful prints with its oriental patterns will be featured on a scarf and a reversible mask.
To support and celebrate the talents of the special needs community, Dream Cruises has also partnered with social enterprise The Animal Project (TAP) to design a one-of-a-kind pouch drawn by artist Tay Jun-Yi using only a marker pen. The artwork is inspired by marine animals that can be spotted at sea.
Besides the pouch, other lifestyle products by TAP such as milk mugs, travel tumblers and t-shirts will also be available for purchase onboard World Dream. Part of the proceeds from the sale of the pouch and other products will go towards supporting artists with disabilities at TAP.
Dream Cruises has also partnered with The 1872 Clipper Tea Co. and Creamier to create limited-edition tea and ice cream flavours inspired by the cruising experience onboard World Dream.
Guests can look forward to two exclusive tea blends, Cocoberry Breeze (a blend of strawberry and coconut) and Berry Mint Burst (a sweet, fruit caffeine-free infusion) from The 1872 Clipper Tea Co. when they cruise with World Dream. Inspired by the sea of calm that a World Dream cruise offers, guests can savour these two tea blends with a specially curated afternoon tea menu created by World Dream's chefs to complement the teas. Selected pastries in the afternoon tea menu have also been infused with the two tea blends. Guests will also be able to purchase these exclusive tea blends and other products from The 1872 Clipper Tea Co. onboard World Dream to take home with them a reminder of the tranquility of the sea.
www.fiebak-medien.de

www.fiebak-medien.de
For guests with a sweet tooth, they can indulge in an exclusive flavour from popular local ice-cream brand, Creamier. Specially created to bring to mind the gentle sea breeze and lightly salted air when out at sea, Sea Salt Ocean Breeze is a sweet and salty combination of fresh mint, vanilla, and sea salt. Fans of Creamier will also be able to enjoy other popular flavours such as Honey Yuzu Sorbet, Summer Strawberries, and Plain Ole Chocolate.
Moving ahead, Dream Cruises will also be partnering Made with Passion, which is a national initiative that showcases a curated collection of local lifestyle brands and celebrates the passion behind them. Dream Cruises will be collaborating with several Made With Passion brands to create unique retail merchandise and experiences that will be exclusively available on Dream Cruises.
More themed Super Seacations this year-end
Guests can also look forward to more themed Super Seacations aboard Dream Cruises. From September to November, discover the authentic flavours and fun of traditional markets of Spain, France, Japan, and Taiwan with Markets of the World. From November to December, enjoy Dream Cruises' signature year-end festive programmes with Nordic Christmas and revel in a White Christmas with Scandinavian charms including a Nordic Village, Santa Express and Christmas Market.
Exclusive offers for UOB Cardmembers
UOB Cardmembers who book between 1 Jul 2021 to 30 Sep 2021 can enjoy additional discounts ranging from $100 (3D2N) – $200 (4D3N) off all Balcony and Balcony Deluxe staterooms; $200 (3D2N & 4D3N) off suites, on World Dream for all sailings from 4 Jul 2021 to 30 Mar 2022. For more information on the promotions, please refer to their website: https://www.dreamcruiseline.com/en-sg/cruise-offers